Office 2019 Commercial Preview Is Now Available
Are you a business owner curious about what to expect with the up-coming Office 2019?
Microsoft is allowing organizations that plan to deploy the volume-licensed version of Office 2019, when it is released later this year, to participate in the Office 2019 Commercial Preview Program - a great way for businesses to experience the latest features before the product is released to the public.
NOTE: This preview is not for organizations that plan to deploy or have already deployed Office as part of an Office 365 plan.
Apps included in Office 365 already have the features included in the volume-license version of Office 2019. In the coming months, Microsoft will also be releasing previews of Office 2019 for Mac, Exchange 2019, SharePoint 2019, Project Server 2019, and Skype for Business 2019.
For those not participating in the preview trial, here are a few new features we can look forward to later this year in the perpetual Office 2019:
New and improved inking features across the apps, like the roaming pencil case, pressure sensitivity, and tilt effects, will make digital drawing a more natural experience.
More powerful data analysis in Excel, like new formulas, funnel charts, 2D maps, and Power BI integration, help identify insights and trends within the data easier than before.
Sophisticated performance features in PowerPoint, like "Morph" and "Zoom", make presentations more exciting and dynamic.
Office 2019 Includes New IT Value
Click-to-Run (C2R), introduced in Office 2013, is now used to deploy and update Office across hundreds of millions of devices worldwide.
With Office 2019, Microsoft is moving the perpetual versions of Office to C2R exclusively, so IT can take advantage of modern deployment technology, reduce costs, and improve security. C2R will include predictable monthly security updates, up-to-date apps on installation, reduced network consumption through Windows 10 download optimization technology, and an easy upgrade path to Office 365 ProPlus.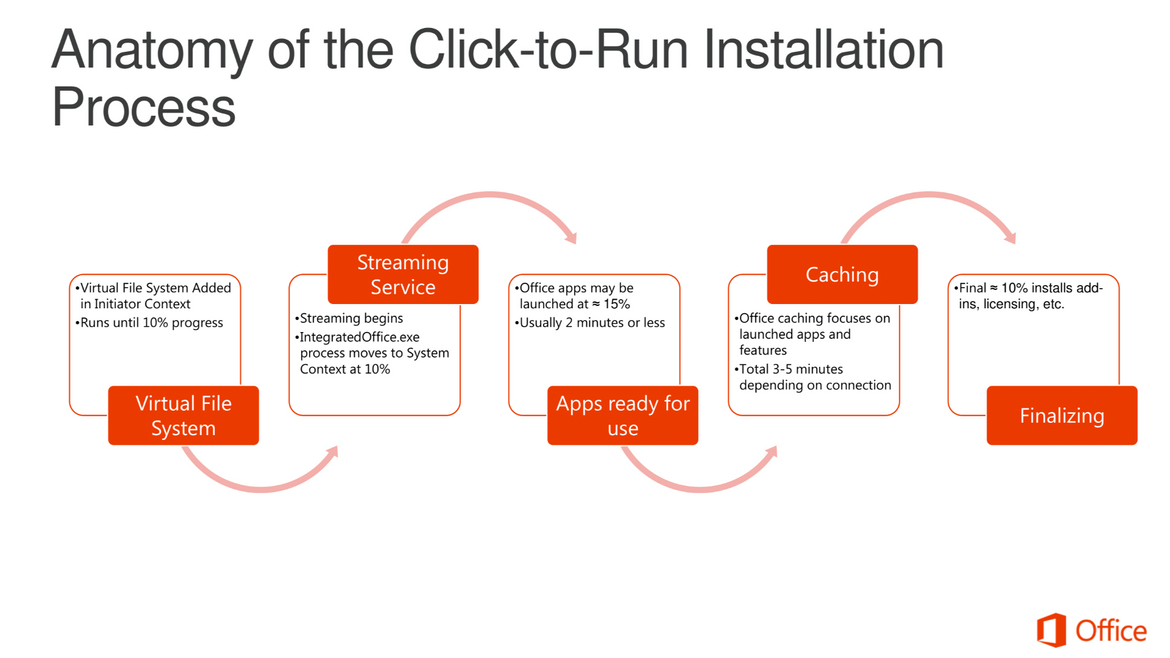 Overall, Office 2019 will be the perpetual equivalent of Office 365, designed for those still reluctant to make the switch to a cloud-based platform. More previews will be coming later this year, and with more opportunities for users to get a sneak-peak before committing to a purchase.
Corporate customers interested in taking advantage of this preview period can learn more through this guide from Computerworld, or from the FAQ on the Microsoft Support site.
Subscribe to the Trusted Tech Team Blog
Get the latest posts delivered right to your inbox