What is ERP and How Can It Benefit My Business?
The concept of Enterprise Resource Planning (ERP), also referred to as the "central nervous system" of an enterprise, first began in the 1960s when companies began to develop Material Requirements Planning software (MRP). In 1990, Gartner was the first to coin the term "Enterprise Resource Planning" officially.
What is an ERP?
ERP is a tool that allows companies to efficiently manage all aspects of their operations, from finance and human resources to supply chains, accounting, and manufacturing. It is often called the organization's "system of record"; most (if not all) of an organization's data is stored within an ERP. As a result, the ERP provides a single source that operates all aspects of a business:
Today's ERPs bear little similarity to the first ERP iterations that were first deployed in the 1960s due to enhanced capabilities like cloud computing and ERP with AI. Cloud ERP software (considered to be Software as a Service [SaaS]) allows different parts of a company to connect in real-time, providing agility, collaboration, and the speed needed to remain competitive in today's modern world. 
There are several different benefits of a good ERP system. These include:
Accelerated reporting by sharing results easily so that business partners can act on the results and improve performance
Better insights to reduce "information silos" through a "single source of truth," enabling workers to get quick and accurate answers to questions that are necessary for optimal performance
Improved productivity through streamlining and automating fundamental business processes
Simplified IT using integrated ERP applications in one shared database
Ensured regulatory compliance to lower risks
Real-time data assessments to identify and react to new opportunities and issues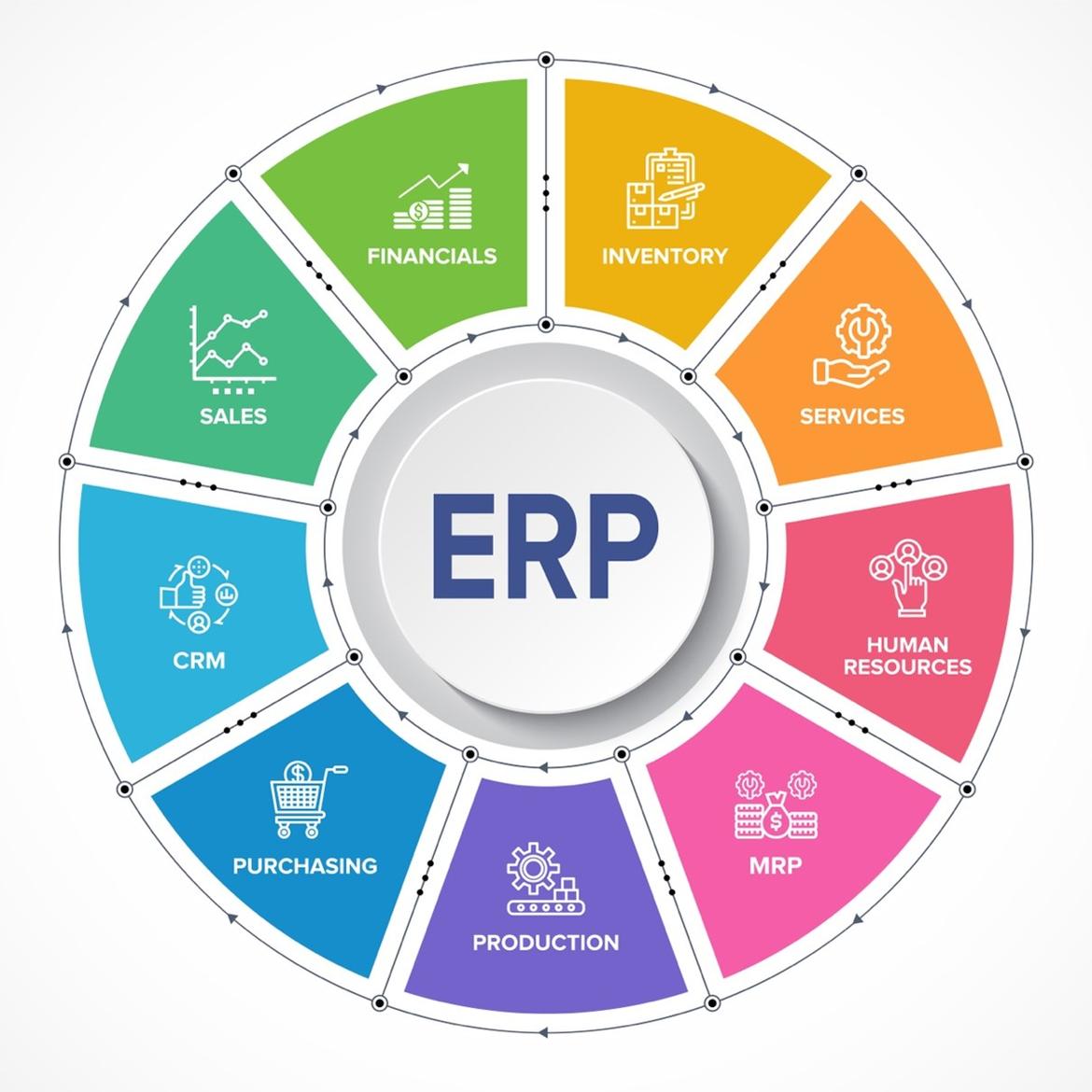 Due to the global nature of businesses today, collaboration and communication are key. Gone are the days when most enterprise resource planning implementations were mostly on-premises. The convenience of cloud data and cloud ERP cannot be overstated in today's global business environments. 
What Are Some Stand-Out ERP Systems?
There are hundreds of ERP systems available. The ERP software chosen depends on whether a company needs a product for a large enterprise or an SME (small-to-medium-sized enterprise). The most popular ERPs include Oracle NetSuite, Sage Intacct, SAP S/4HANA Cloud, Acumatica, Microsoft Dynamics 365, and Odoo ERP.
What is Microsoft Dynamics 365?
Azure-based Microsoft Dynamics 365 is an ERP leader for small-and-medium-sized businesses. It was one of the first major vendors to combine customer relationship management (CRM) tools and enterprise resource planning tools. As a set of modular SaaS applications and services, Dynamics 365 is designed to offer integrated, automated marketing and intelligent sales capabilities to prioritize, connect, and convert leads into paying customers.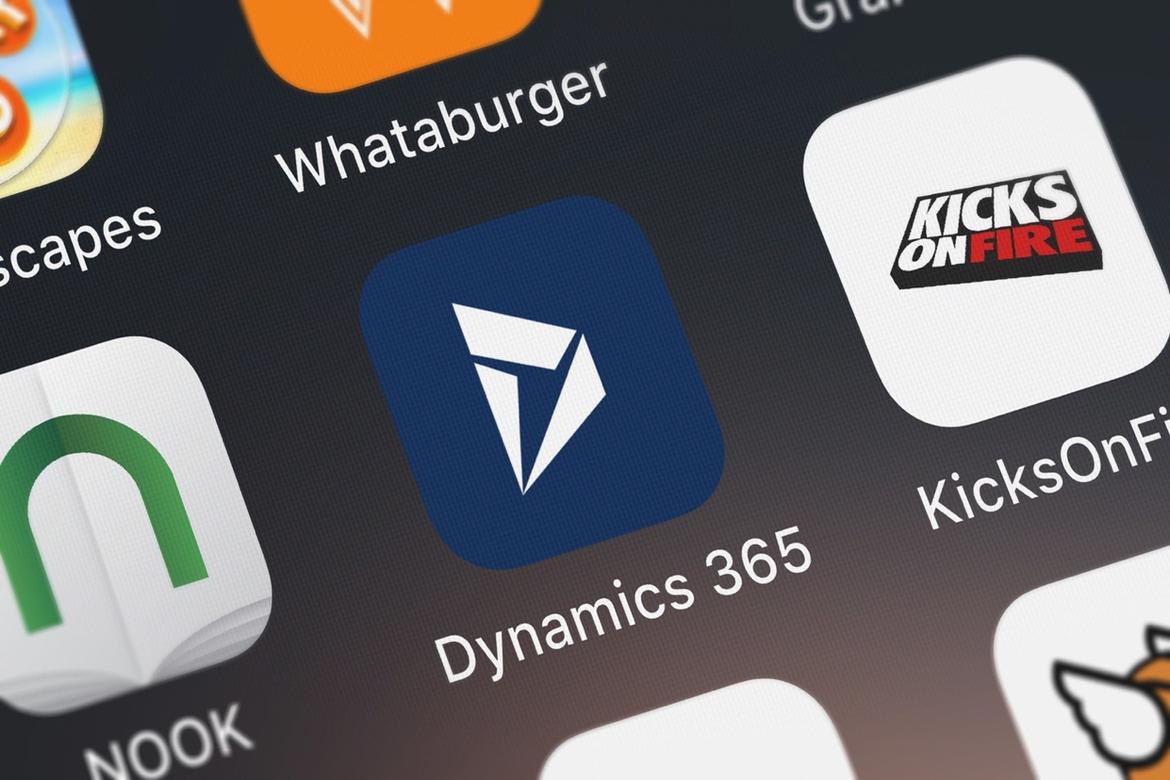 Dynamics 365 Benefits and Newest Improvements
The benefits of Dynamics 365 are:
Minimal code and less risk, thanks to the point-and-click app creation experience within Microsoft Power Apps
Powerful analytics and visualization with Power BI
99.9% availability for reduced latency worldwide
Highly adjustable applications that can be used on their own or together, which helps your business to adapt to its specific needs
Dynamics 365 continues to improve functioning across all aspects of its software. Microsoft released its Dynamics 365 2022 release wave 1 plan in April and September 2022. The 2022 release wave 2 features were announced afterward, and its new features have been (and will continue to be) released between October 1, 2022, and March 31, 2023. Learn more about the stand-out improvements in this article. 
Learn More with Trusted Tech Team 
To learn more about Dynamics 365 ERP or for answers to your questions about whether this Azure-based system is right for your business, contact the experts at Trusted Tech Team. As a Microsoft Gold Partner, we can help you with all your Microsoft-related questions. Our California-based team is available around-the-clock to help you determine if Dynamics 365 can benefit you!
---
Trusted Tech Team is an accredited Microsoft CSP Direct Bill Partner, carrying multiple Solutions Partner designations and the now-legacy Microsoft Gold Partner competency. Based in Irvine, California, we report trends affecting IT pros everywhere.
If your organization uses Microsoft 365 or Azure, you may be eligible to receive a complimentary savings report from a Trusted Tech Team Licensing Engineer. Click here to schedule a consultation with our team now to learn how much you can save today.
Subscribe to the Trusted Tech Team Blog
Get the latest posts delivered right to your inbox