CSPs vs. MSPs: What's the Difference?
The world of information technology is evolving rapidly as businesses continually seek ways to streamline operations, reduce costs, and improve efficiency. Two terms often emerge in these discussions: Managed Service Providers (MSPs) and Cloud Solutions Providers (CSPs). 
There is confusion surrounding what to expect from either business model. 
MSPs and CSPs are often considered different names for the same service; however, there are key differences between the two. Understanding these differences is crucial to avoid overspending when choosing the right service for your business needs. In this blog post, let's break down the differences between MSPs & CSPs to help you maximize the use of your unique IT infrastructure.
Managed IT Support: On-Premises Maintenance
A Managed Service Provider handles a customer's IT infrastructure or end-user systems with a primary focus on on-premises support, managing and maintaining physical hardware such as servers, networks, and workstations. MSPs can handle many responsibilities often tailored to their client's specific needs with services including network management, cybersecurity, data backup, and system monitoring.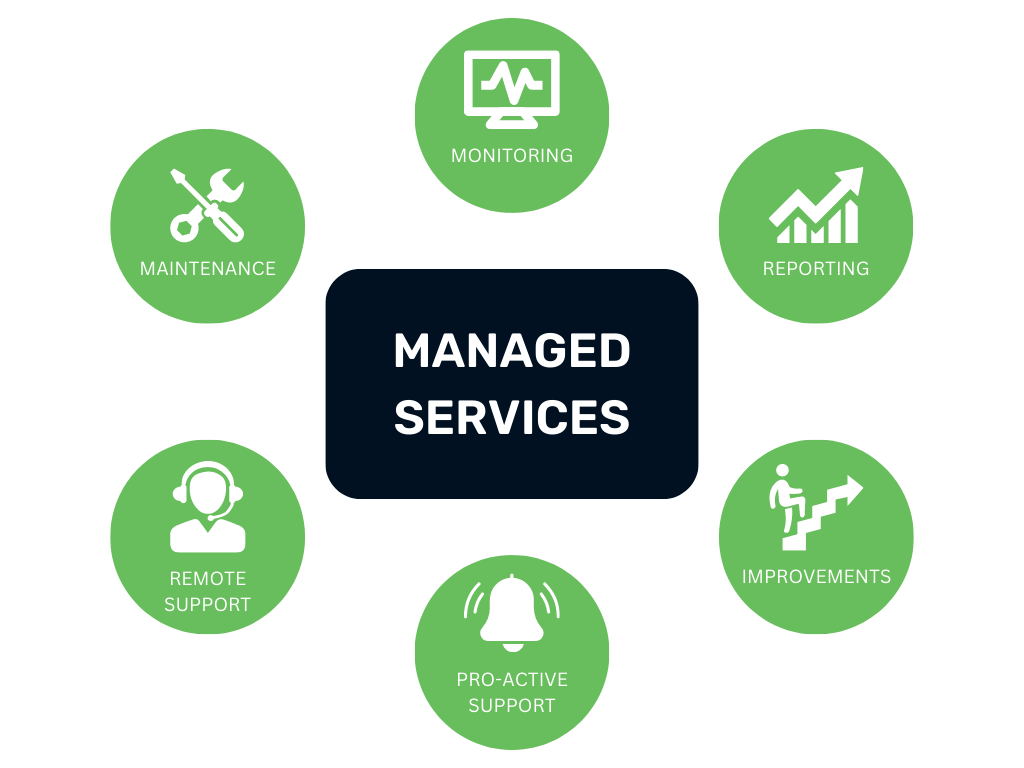 Some Managed Service Providers act as resellers as part of their business model. They often partner with various technology vendors to resell their clients' software, hardware, and other IT products. They may sell everything from network equipment and servers to software applications and cloud services. For example, an MSP might resell cloud services from a CSP but also provide additional services such as managing the cloud environment, providing cybersecurity, and offering 24/7 support.
It's worth noting that you're likely paying extra if you buy cloud services like Microsoft 365 or Azure from an MSP. With an MSP, customers pay with a monthly or annual fee based on the number of users or devices, level of service required, or additional services. Some MSPs can offer a tiered service package, while others may offer an a la carte approach. We recommend getting the cloud services directly from the CSP to save on the cost. You can always continue to use your MSP to help you manage the cloud services once you get the best deal on the licenses. 
Cloud Hosting and Services: The Masters of the Cloud
More and more businesses are choosing to transition their IT infrastructure to the cloud — allowing them to scale more quickly and profitably. According to Statista, 58% of U.S. IT professionals transitioned to the cloud for security and data protection, while 44% were driven by cost and performance. Businesses who want to ensure they maximize their investment in the cloud turn to CSPs to improve efficiency, strengthen security, enhance collaboration, and drive innovation.
A Cloud Solutions Provider offers services delivered on-demand over the Internet. Their services can include infrastructure as a service (IaaS), software as a service (SaaS), and platform as a service (PaaS).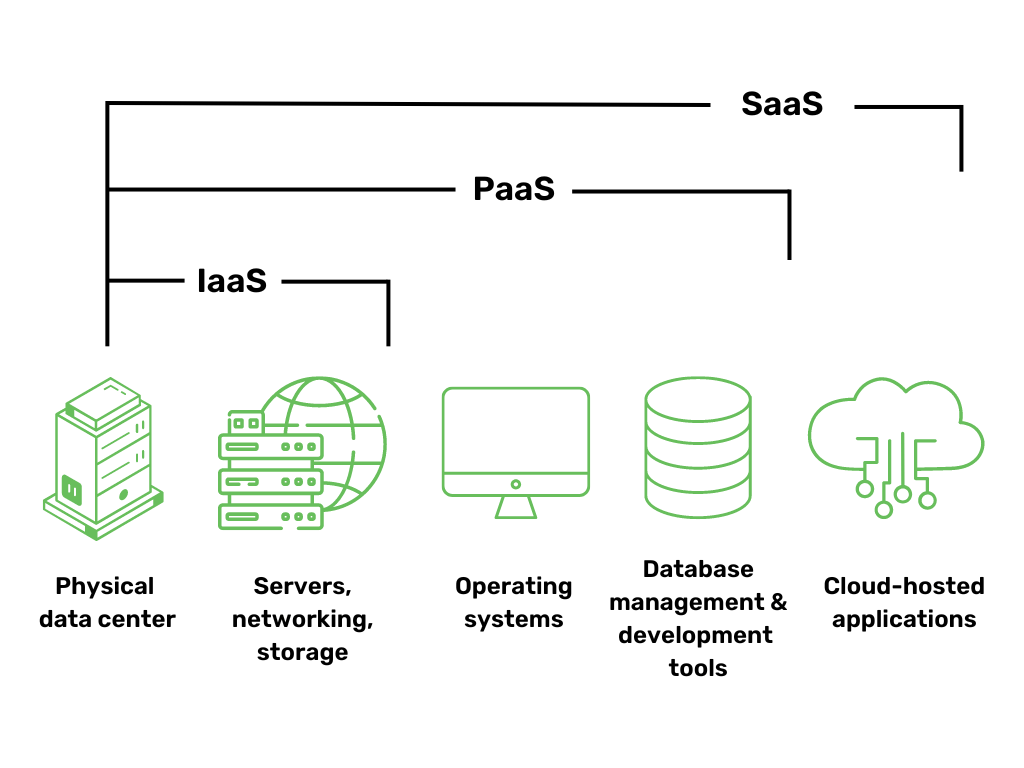 CSPs are more cost-effective than MSPs because with CSPs, you only pay for what you use.  Companies today don't want to allocate resources maintaining hardware or software when they don't have to. With CSPs, you can take advantage of the latest technologies and cutting-edge infrastructure without necessarily having to invest in them yourself. Furthermore, CSPs often provide complimentary support to maintain and manage the software they sell to ensure you maximize your investment in the cloud.
Fast-growing companies often prefer to partner with CSPs because they offer solutions that can grow along with your business. As your business expands, you can easily add more resources and services without having to worry about managing them yourself. The flexible solutions can be customized and adjusted as your specific needs change. 
In many cases, businesses can benefit from a combination of both MSP and CSP services. For example, you can save money on your cloud software by purchasing them directly from a CSP while relying on an MSP for on-premises maintenance and support. However, make sure you understand the pros and cons of cloud vs on-premise data management when it comes to cost, security, regulatory compliance and more. This approach allows you to balance your IT needs and budget considerations evenly.
The IT Factor: Leading with Expertise
The biggest problem in IT right now begins and ends with the growing skill gap among IT professionals. Technology is advancing constantly. Even MSP and CSP engineers are having trouble keeping up. At a time when nearly 80% of organizations report that their #1 cloud challenge is needing more expertise, it's more important than ever to evaluate potential providers thoroughly. Choosing an MSP or CSP with little to no knowledge of new compliance regulations, AI integrations, and security protocols costs businesses unnecessary time and money. Even ending up with the wrong subscriptions altogether is more common than you'd think. 
At Trusted Tech Team, our highest priority as a preferred Microsoft CSP is to secure world-class talent to ensure our clients have 24/7 access to in-house, multi-certified, U.S.-based engineers. Microsoft 365 is a commodity and although we offer the lowest prices for Microsoft 365 and Azure, our personalized client-experience is where our customers find the most value in our solutions. It's tough to put a price on the increased productivity, more flexibility, and streamlined processes that come from resolving issues in one-stop. However, because we focus specifically on Microsoft and nothing else, we're able to understand M365 environments at the highest level. By doing so, we provide simple recommendations to increase profits, streamline operations, and enhance the user experience within Microsoft's modern workplace for our clients. 
If your organization uses Microsoft 365 or Azure, you may be eligible to receive a complimentary savings report from a Trusted Tech Team Licensing Engineer. Click here to schedule a consultation with our team now to learn how much you can save today.
---
Trusted Tech Team is an accredited Microsoft CSP Direct Bill Partner, carrying multiple Solutions Partner designations and the now-legacy Microsoft Gold Partner competency. Based in Irvine, California, we report trends affecting IT pros everywhere.
If your organization uses Microsoft 365 or Azure, you may be eligible to receive a complimentary savings report from a Trusted Tech Team Licensing Engineer. Click here to schedule a consultation with our team now to learn how much you can save today.
Subscribe to the Trusted Tech Team Blog
Get the latest posts delivered right to your inbox