Unlocking Greater Productivity and Security with Microsoft 365's Latest Updates
Microsoft is introducing a series of updates to its Microsoft 365 suite, aimed at optimizing business operations and improving workforce engagement. These updates include the launch of Copilot in Microsoft Viva, the implementation of Windows 365 Frontline, and enhancements to Microsoft Intune, all designed to strengthen productivity, security, and collaboration.
Unlocking Employee Potential with Copilot in Microsoft Viva and Viva Glint
Copilot in Viva is a comprehensive tool designed to help organizations analyze their workforce and take action to energize employees and boost productivity. Furthermore, Copilot in Viva Goals provides clarity and alignment to organizations, enabling leaders to set clear strategies and giving employees a better understanding of their objectives.
Viva Engage, another Copilot tool, assists leaders in creating compelling messages to enhance employee engagement. By scanning trending topics within an organization, Copilot suggests appropriate messaging for leaders to use in their communications.
Moreover, Copilot in Viva Topics and Copilot in Answers help employees find relevant information and receive the right answers to their questions. Also, Viva Glint, now part of the Viva suite, provides organizations valuable employee signals, while Copilot in Viva Glint delivers deeper organizational understanding by analyzing employee feedback from surveys and responses.
Empowering Frontline Workers with Windows 365 Frontline and Microsoft Intune
Now that Windows 365 Frontline is in public preview, frontline workers such as nurses or call center employees can securely access their data on shared devices. This provides a more streamlined workflow and brings more flexibility and security to frontline workforces. Businesses can save costs by allowing up to three people to access a single cloud PC during work hours.
Microsoft Intune Suite enables IT admins to manage distributed workforces efficiently while reducing costs and simplifying endpoint management. New features include Endpoint Privilege Management, Remote Help, Microsoft Tunnel for Mobile Application Management, advanced endpoint analytics, anomaly detection, and an enhanced device timeline.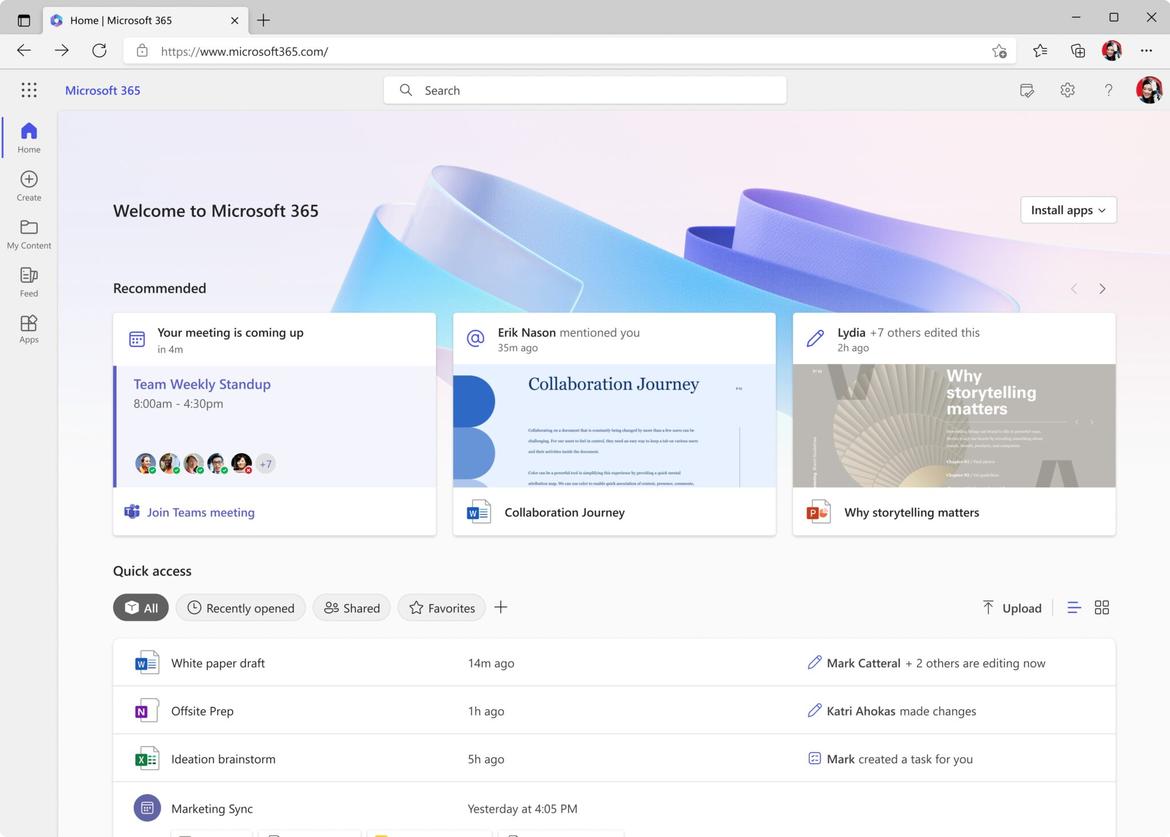 Intuitive Redesign of Microsoft 365 Apps
The Microsoft 365 app features a new, streamlined design, enabling employees to easily find, share, and create documents from anywhere, on any device. The redesigned Home screen and My Content page offer quick access to content. At the same time, Feed for commercial customers helps users discover updates, prepare for meetings, and stay informed about their organization.
Productivity apps like Word, Excel, and PowerPoint for Apple devices now have a more intuitive design and improved functionality. Mac users can enjoy an updated interface called the Aluminum theme, while iPad users can take advantage of new features like Custom Sort and Conditional formatting in Excel and the Format Painter in PowerPoint.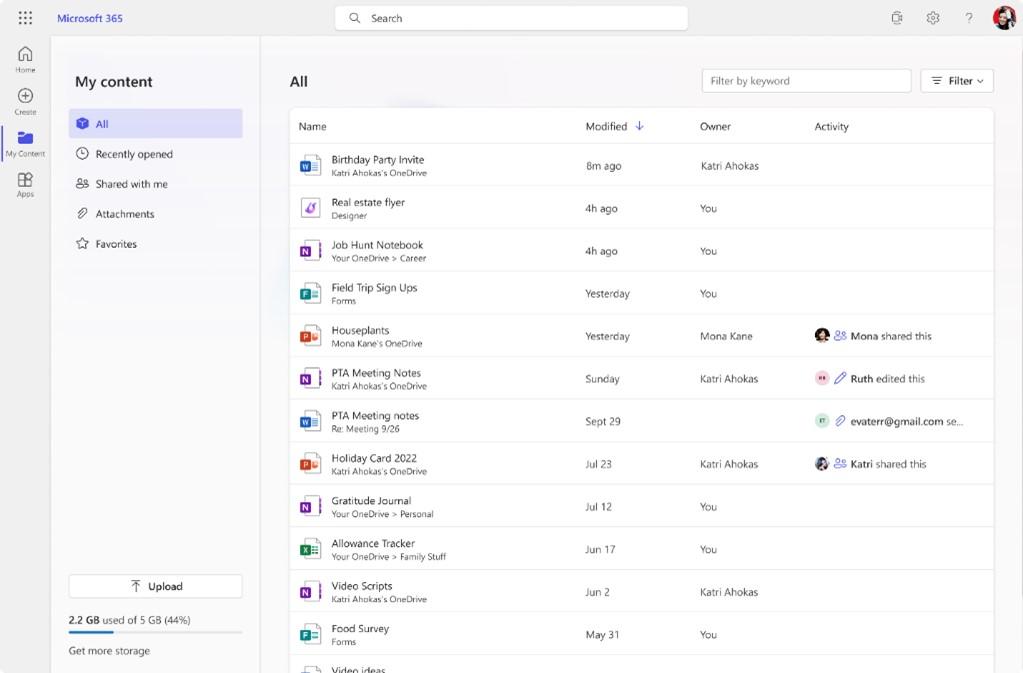 Enhancements to Microsoft Stream
Lastly, Microsoft Stream now offers new capabilities to share and analyze video content. The playlists feature allows for easy curation and sharing of video lists, while offline viewing provides the freedom to watch videos without an internet connection. Analytics in the Stream web app offers insights into a video's performance, helping users understand which content resonates with their audience.
To learn more about the new M365 features, read the full announcement from Microsoft. If you would like to check your eligibility for M365 savings, contact our support team by phone, live chat, or email. We're here to help!
---
Trusted Tech Team is an accredited Microsoft CSP Direct Bill Partner, carrying multiple Solutions Partner designations and the now-legacy Microsoft Gold Partner competency. Based in Irvine, California, we report trends affecting IT pros everywhere.
If your organization uses Microsoft 365 or Azure, you may be eligible to receive a complimentary savings report from a Trusted Tech Team Licensing Engineer. Click here to schedule a consultation with our team now to learn how much you can save today.
Subscribe to the Trusted Tech Team Blog
Get the latest posts delivered right to your inbox