Microsoft Released Pricing for Copilot: What This Means for you
Microsoft 365 Copilot, the AI assistant designed to augment the Microsoft 365 environment, has been the center talking piece for many IT pros since its announcement earlier this year. Touted as a powerful assistant that understands your enterprise's context, Copilot is set to bring AI-powered innovation and efficiency to businesses worldwide. 
But there has not been a mention of its cost… until this week.
Microsoft has announced a price tag for Copilot of $30 per user per month for Microsoft 365 E3, E5, Business Standard, and Business Premium customers. 
Since this is an additional cost on top of your subscription, is it worth it? The short answer is, "It depends." The long answer is "It depennnds"!
Given the advanced AI competencies of Copilot, businesses that handle substantial data daily and those prioritizing productivity and business intelligence stand to benefit the most. These could span multiple industries and sizes. Early adopters and industries at the forefront of digital transformation, such as tech, telecoms, and finance, could find Copilot particularly useful.
As to the question of whether you need it, that would largely depend on your business needs. If you're a company heavily reliant on Microsoft 365 and looking to step up your productivity game, Copilot is a perfect fit, providing dynamic meeting recaps, answers to complex queries, and data-backed insights. 
The early test results are promising; approximately 600 corporate clients have been evaluating Microsoft 365 Copilot as part of a pre-release access program that was paid for, extending over the recent few months. Notable participants include firms such as KPMG and Emirates NBD. Yusuf Mehdi, the chief of consumer marketing at Microsoft, shares in a recent blog post, "The more Copilot is used by our customers, the more their appreciation for it amplifies." He goes on to predict, "In the near future, it will become an indispensable tool for everyone at work."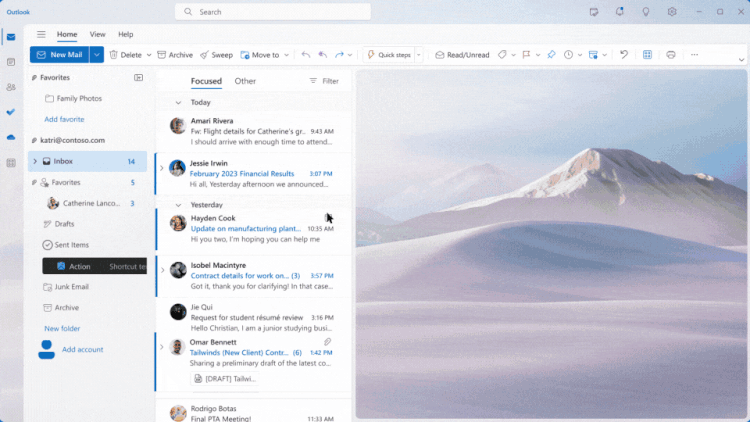 Copilot preview
In terms of replacing services, know that Copilot integrates and enhances your existing M365 suite rather than replacing any specific product. However, it could offset the need for other aggregation and analytic tools, further streamlining your tech stack.
As of now, Copilot is still in its development stages, but a complete rollout to all Microsoft 365 E3, E5, Business Standard, and Business Premium customers is on the horizon.
By the way, if you already use M365, you may be eligible for reduced pricing on your Microsoft 365 E3, E5, Business Standard, and Business Premium licensing with Trusted Tech Team. Contact us to learn more
For more in-depth information about Microsoft 365 Copilot's features, check out our blog post, What's New in Microsoft 365 Copilot. And as always, you can reach out to us at Trusted Tech Team for personalized advice or any questions regarding leveraging Microsoft 365. 
---
Trusted Tech Team is an accredited Microsoft CSP Direct Bill Partner, carrying multiple Solutions Partner designations and the now-legacy Microsoft Gold Partner competency. Based in Irvine, California, we report trends affecting IT pros everywhere.
If your organization uses Microsoft 365 or Azure, you may be eligible to receive a complimentary savings report from a Trusted Tech Team Licensing Engineer. Click here to schedule a consultation with our team now to learn how much you can save today.
Subscribe to the Trusted Tech Team Blog
Get the latest posts delivered right to your inbox