A Day in the Life of an IT Professional with Microsoft 365 Copilot
As an IT pro, your day is most likely a rollercoaster ride from dawn to dusk, with heaps of tasks to complete, issues to troubleshoot, systems to maintain, tickets to resolve, and bosses to answer to. With Microsoft 365 Copilot, much about your workday is about to change. Do you generate a lot of status updates? You will now only have to ask, and Copilot will answer. Let's take a closer look at how Microsoft 365 Copilot might shape a typical day for an IT professional.
Morning: Tackling the Inbox
As you start your day, you're greeted by a slew of emails and messages from colleagues and clients. Powered by OpenAI's Language Learning Models (including GPT-4), Microsoft 365 Copilot can prioritize your emails, suggest quick responses, and even draft full emails based on your writing style. One can only imagine the sensation of freeing up their mornings from the dreads of a full inbox.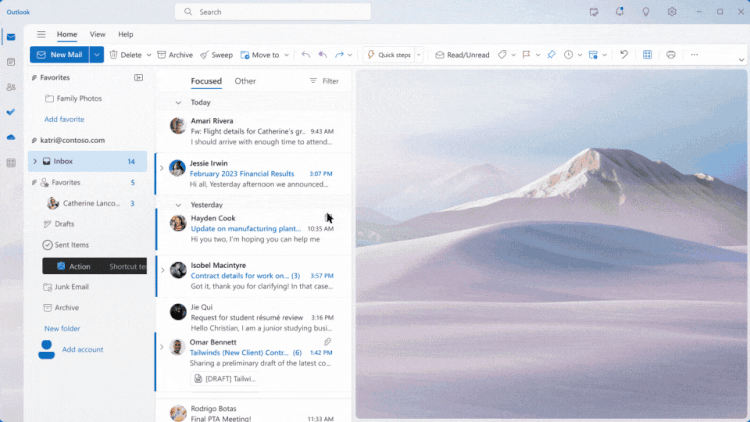 Mid-Morning: Meeting Prep
Next, you gear up for the morning's meetings. Copilot's integration with Microsoft Teams helps you prepare by summarizing key points from relevant documents and emails, ensuring you're always up-to-speed on the latest developments. It also creates automated transcriptions and summaries of your meetings, helping you stay fully engaged. Below are a few prompts to try:
What were the key takeaways from yesterday's meeting, and how can we use them to improve our strategy?
What are the potential risks and benefits of implementing this [topic of discussion], and how can we mitigate any risks? 
Can you suggest some alternative decisions that we can consider to help solve the problem we're currently facing?
Afternoon: Troubleshooting and Support
As you pick up momentum in the afternoon, Copilot helps you tackle technical issues and provide support for end-users by offering suggestions for troubleshooting and problem-solving. Additionally, its integration with Microsoft 365's applications, such as SharePoint and OneDrive, lets you quickly access relevant documentation and collaborate on solutions. Below are a few prompts to try:
Based on our past tickets, can you suggest potential causes for [ticket A] and possible solutions?
Can you help me locate relevant documentation for this issue and provide suggestions for resolving it?
Can you provide a step-by-step guide for resolving this issue, including any necessary tools or resources?
Can you suggest any training or educational resources that can help users prevent similar issues in the future?
Late Afternoon: Project Management and Collaboration
As the day winds down, you shift your focus to implementing status updates on your projects. With Copilot, you already have a head start via Business Chat, which works across all Microsoft 365 data and apps and uses the Microsoft Graph to consolidate documents, PowerPoints, emails, notes, and contacts into a single chat interface in Microsoft Teams, which can generate summaries and plans.
Below are a few prompts to try:
Summarize the chats, emails, and documents about our [project].
What is the next to-do item on [project]? Did the team report any incidents? 
Write a new strategy based on the updates from [person A]. Ensure that it incorporates the planning timeline from [filename A].
Evening: Learning and Planning the Next Day
As you wrap up your day, Copilot lets you quickly check in with team members and set goals for the next day - freeing up precious time to help you get even better at what you do. For example, you can use the "show me" feature in Excel to learn how it executed on your command(s).
As your workflow continues to evolve, Copilot will evolve with it. "Copilot uses grounding to improve the quality of the prompts it is given. If you ask Word to create a document based on your data, Copilot will send that prompt to the Microsoft Graph to retrieve the context and data before modifying the prompt and sending it to the GPT-4 large language model. The response then gets sent to the Microsoft Graph for additional grounding, security, and compliance checks before sending the response and commands back to Microsoft 365 apps." - Microsoft
There's no doubt that Microsoft 365 Copilot represents a significant step forward for Microsoft and users alike. Its AI-powered features will most certainly revolutionize the way businesses operate, perhaps in a magnitude similar to when Microsoft introduced Windows, if not more. It may be time to once again say goodbye to the old ways, and embrace the new ones.
---
Trusted Tech Team is an accredited Microsoft CSP Direct Bill Partner, carrying multiple Solutions Partner designations and the now-legacy Microsoft Gold Partner competency. Based in Irvine, California, we report trends affecting IT pros everywhere.
If your organization uses Microsoft 365 or Azure, you may be eligible to receive a complimentary savings report from a Trusted Tech Team Licensing Engineer. Click here to schedule a consultation with our team now to learn how much you can save today.
Subscribe to the Trusted Tech Team Blog
Get the latest posts delivered right to your inbox