3 Steps to Prepare Right Now for Microsoft 365 Copilot
Microsoft 365 Copilot is set to transform how we work, and industry leaders are positioning themselves as early adopters in the race to leverage Microsoft's AI productivity suite.
With Copilot fast approaching, is your organization ready for this transformation? 
On November 1st, Enterprises on enterprise agreements with Microsoft (EA, EAS, and MCA-E) will have access to Microsoft 365 Copilot, which will be widely available to all other eligible Microsoft 365 tenants in the coming months.
There are tremendous advantages when leveraging AI tools; however, without proper implementations and security measures, sensitive data, privacy, and security are at risk.
To help IT admins execute best practices, here are three key steps you can take right now to prepare for Copilot.
Step 1: Have Information Ready for Copilot
Microsoft 365 Copilot uses Microsoft Graph to gather information that will help the language model send a response based on your prompt. Organizational data such as user documents, emails, calendars, chats, meetings, and contacts are combined with the user's working context (e.g., a chat conversation a user had last week) to help Copilot provide accurate, relevant, and contextual responses.
In order to efficiently streamline this process, your organization should have information ready for search.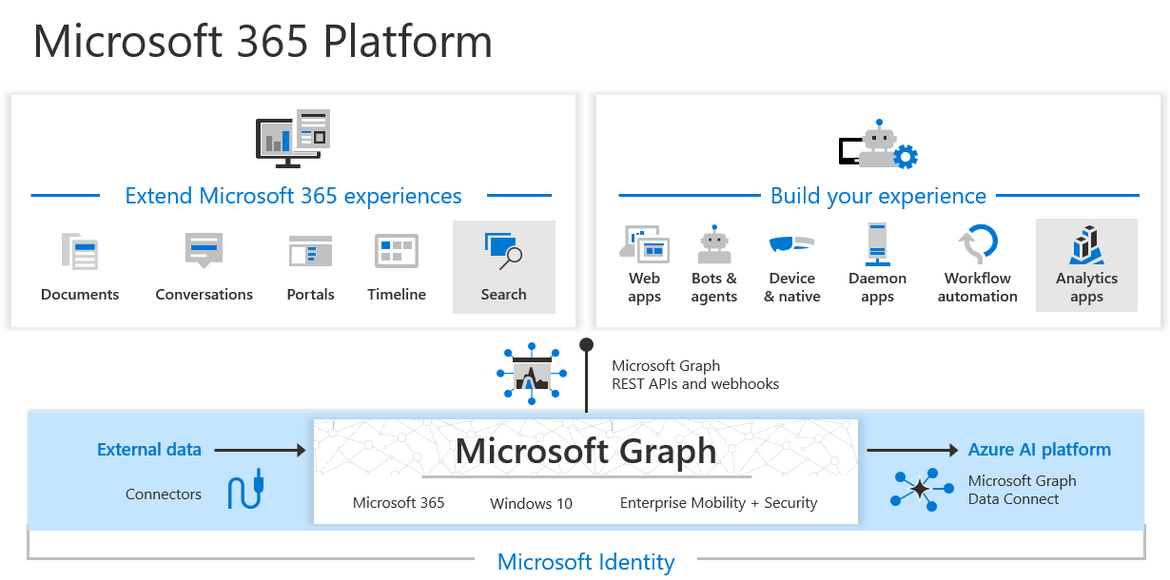 Imagine you've just finished setting up Copilot for all licensed users in your organization. You run a prompt, and it turns out that you haven't moved your legacy files into cloud applications such as SharePoint or OneDrive. This is an important aspect to consider in order to utilize Copilot's best abilities. Without access to the right data, your prompts will yield unsatisfactory results - hindering performance and productivity.
Therefore, ensure that your apps are up to date and at the current channel before implementation.
Step 2: Control Access to Sensitive Data
Copilot will only query accessible data based on the controls you set up in your organization. If your organization already has the right information, access controls, and policies set up, then you're already a step ahead!
Permissions within your Microsoft 365 tenant prevent data leakage among users, groups, and tenants. Microsoft 365 Copilot uses your existing permissions and policies to deliver the most relevant data, so obtaining good content management practices at the beginning is important.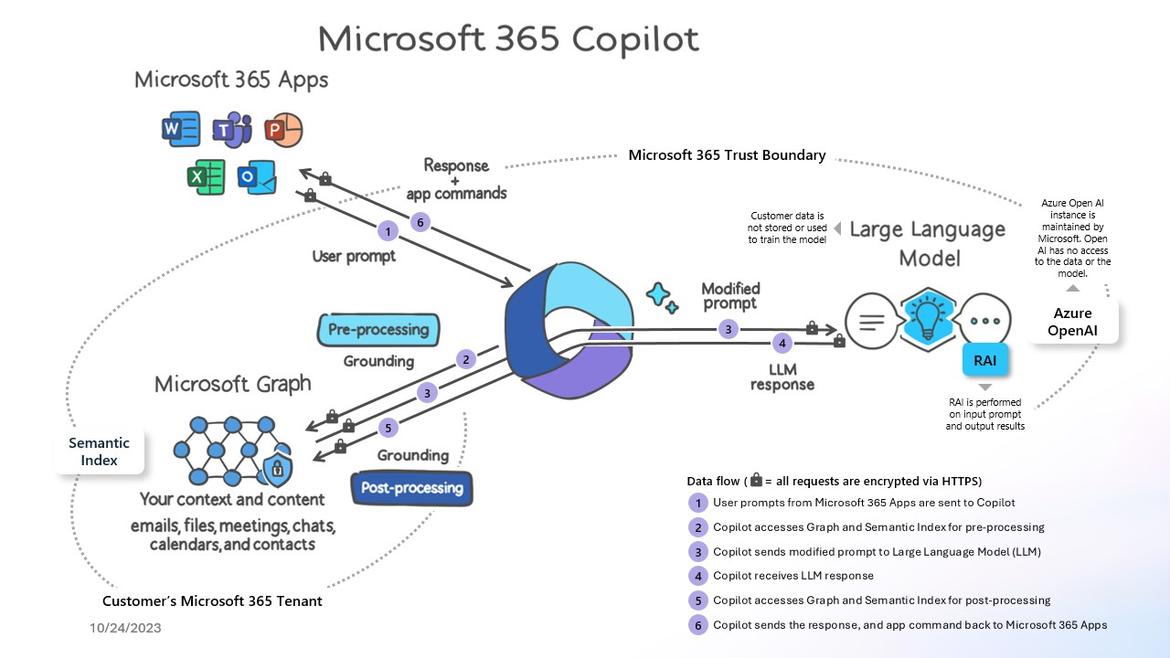 For many, oversharing of content and data governance is challenging. Users may unintentionally overshare content beyond the organization, risking confidential and sensitive information. For example, if a user has access to all internal information, they will most likely have access to files they should not have visibility in, which can be scraped by Copilot if no controls exist.
The good news is that there are tools and controls that you can use to get visibility into how content is shared. For instance, you can put automated controls in place to allow certain content permissions for specific users. This means that if any given user searches for information they shouldn't have access to, it simply won't be found or retrieved by Copilot.
Step 3: Stay up to date for a successful rollout
To stay ahead and avoid the need to catch up later, we recommend staying informed about Microsoft's latest announcements and releases. As an administrator, you have the opportunity to play a crucial role in ensuring the successful rollout of Copilot. 
Join us in our upcoming Copilot Live Webinar on November 1st, 9 a.m. PT. Our team has explored the extensive capabilities of Microsoft Copilot, and we are excited to share with you all of our insights - including real-time demos and best practices.
Don't have time to search the web for daily updates? Subscribe to our TTT newsletter below! We do the research for you and deliver the most up-to-date Copilot information to your inbox.
---
Trusted Tech Team is an accredited Microsoft CSP Direct Bill Partner, carrying multiple Solutions Partner designations and the now-legacy Microsoft Gold Partner competency. Based in Irvine, California, we report trends affecting IT pros everywhere.
If your organization uses Microsoft 365 or Azure, you may be eligible to receive a complimentary savings report from a Trusted Tech Team Licensing Engineer. Click here to schedule a consultation with our team now to learn how much you can save today.
Subscribe to the Trusted Tech Team Blog
Get the latest posts delivered right to your inbox