Maximizing Productivity with PowerToys for Windows 10
PowerToys is a collection of tools that help users maximize productivity on Windows 10.
Originally released with Windows 95, Microsoft relaunched PowerToys with Windows 10 specifications in 2019. Initially, PowerToys for Windows 10 consisted of ShortcutGuide - a complete list of keyboard shortcuts, and Fancy Zones - a window manager that customizes desktop layouts.
Newer Features
Earlier this year, Microsoft launched PowerToys v0.16.0. This version included Image Resizer - a windows shell extension that resizes image files in bulk, and replaces the original files with the resized versions. When integrated with File Explorer, Image Resizer configures advanced functions like file name formatting, fallback encoding, size presetting, etc.
The latest version, PowerToys v0.22.0, includes Video Conference Mute, which controls audio and video with one keystroke during a video conference. The feature uses the global microphone mute API in Windows 10, as PowerToys routes the video through its driver and back to the meeting app (e.g., Microsoft Teams).
Microsoft recommends the following keyboard shortcuts to operate Video Conference Mute:
Win + N: mute/unmute audio and video
Win + Shift + O: mute/unmute audio
Win + Shift + A: mute/unmute video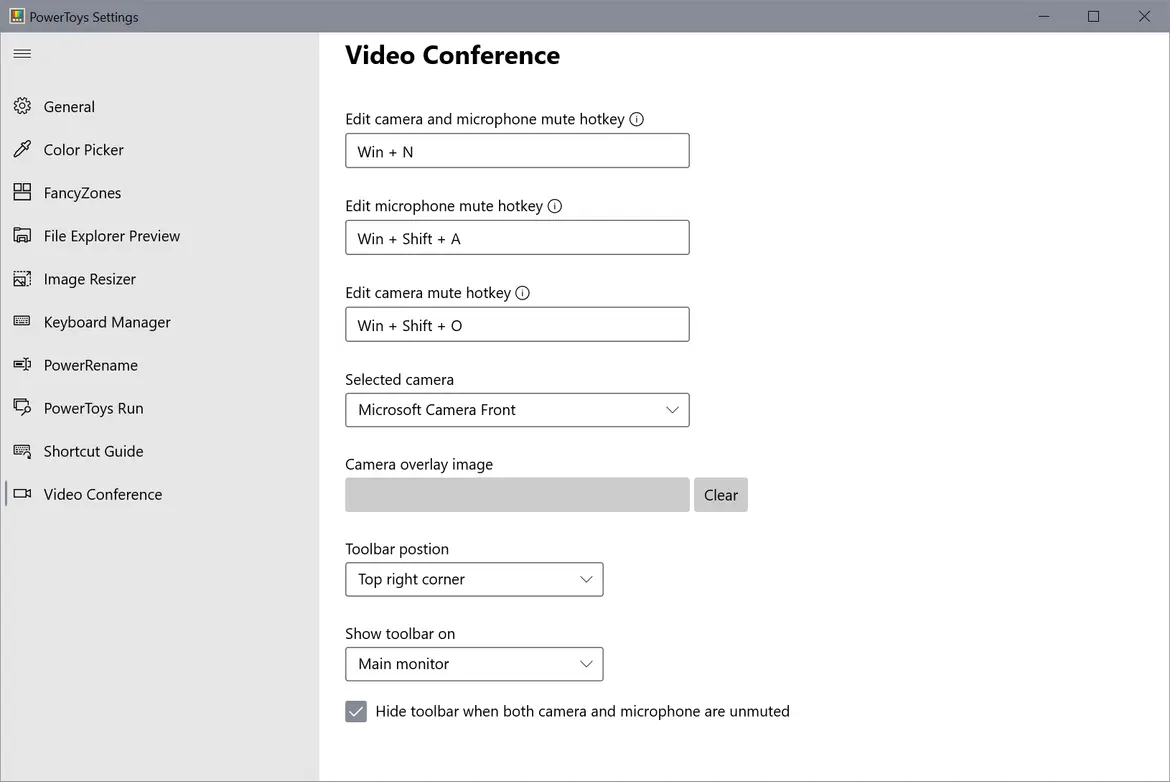 Other Features
Keyboard Manager (KBM)
A simple interface for remapping single keys on your keyboard and multiple-key shortcuts. The "Remap Keyboard" tool lets you change a single key to a new key. The "Remap Shortcuts" pane lets you change multiple-key shortcuts into other shortcuts.
PowerToys Run
A text-based application launcher for power users that, unlike the standard "Windows Run" dialog (Win + R), includes a useful search feature. Unlike the Start menu's search box, PowerToys Run launches items on your computer versus using a Bing search.
PowerRename
A batch renaming tool that simplifies file organization in File Explorer. This Windows Shell Context Menu Extension simply edits file names, phrases, and numbers. In addition, it can simultaneously change multiple file extensions. PowerRename includes a preview pane to optimize filing accuracy.
Color Picker
An editing tool that lets you pick any color from your screen and copy it to the clipboard. Once enabled, Color Picker is launched via Win + Shift + C and can configure the following settings:
Activation shortcut
Format of a copied color (HEX or RGB)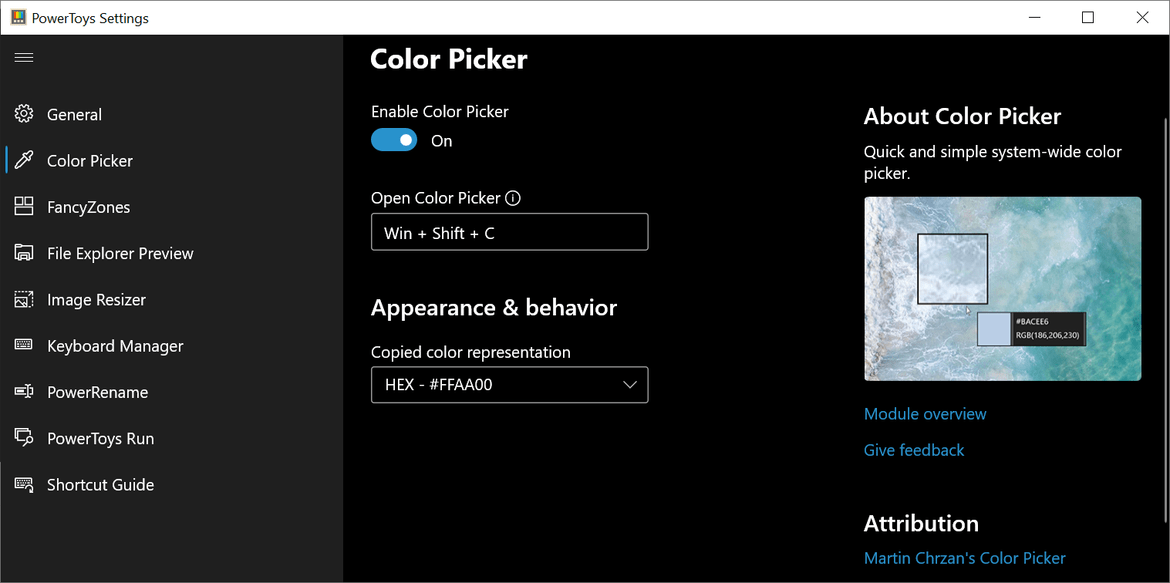 ---
Trusted Tech Team is an accredited Microsoft CSP Direct Bill Partner, carrying multiple Solutions Partner designations and the now-legacy Microsoft Gold Partner competency. Based in Irvine, California, we report trends affecting IT pros everywhere.
If your organization uses Microsoft 365 or Azure, you may be eligible to receive a complimentary savings report from a Trusted Tech Team Licensing Engineer. Click here to schedule a consultation with our team now to learn how much you can save today.
Subscribe to the Trusted Tech Team Blog
Get the latest posts delivered right to your inbox