Navigate Your Virtual Environment with vSphere & vCenter Server
When it comes to operating a business in today's virtual environment, the tools available to handle high storage loads, processing demands, and other infrastructure needs have never been so advanced. However, many companies are overspending for underperforming and underutilized servers. In the process, they may bypass the full processing capability of their systems.
As a virtualization platform, VMware is a dominant player in today's virtual technology market. It is considered a premier agent for managing and protecting virtual environments, so let's explore its vSphere and vCenter Server products in detail…
vSphere
vSphere (previously known as VMware Infrastructure) is an industry-level virtualization platform.
vSphere is considered the foundation for cloud-based infrastructure, and "the heart" of a software-defined data center (SDDC). It includes a set of server virtualization products, with ESXi hypervisor (a virtualization layer running directly on the physical servers) and vCenter functioning as the core components.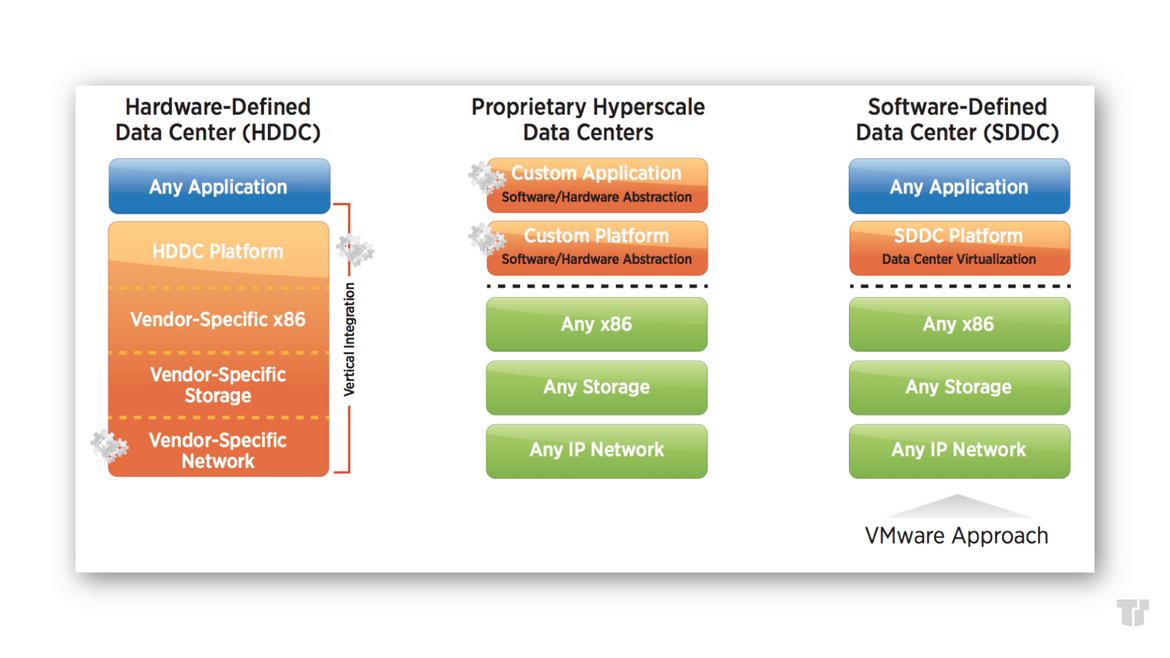 vSphere's reliable and resilient functionality enables you to do the following:
Create and manage multiple virtual machines (VMs) via (virtual) data center management.
Maintain your datacenter, sans downtime, via live workload migrations.
Manage remote offices with minimal or no local IT services.
vSphere also helps companies transition their data center functionality to cloud computing. When a company implements a cloud-based and/or cloud-computing software program, like vSphere, it increases its hardware utilization from 5-15% to 80% or higher.
vCenter Server
vCenter Server is a centralized platform that manages vSphere environments.
vCenter Server allows you to create new VMs, assign custom user roles, search vCenter inventory, etc. It also helps you optimize operations for small and mid-sized businesses (SMBs), as well as large-scale operations.
vCenter Server is both extensible and scalable: running up to 2,000 hosts and 35,000 VMs within a single instance. Easily access your Server with single sign-in capability - unlock your VMs, datastores, hosts, etc. with a simple click.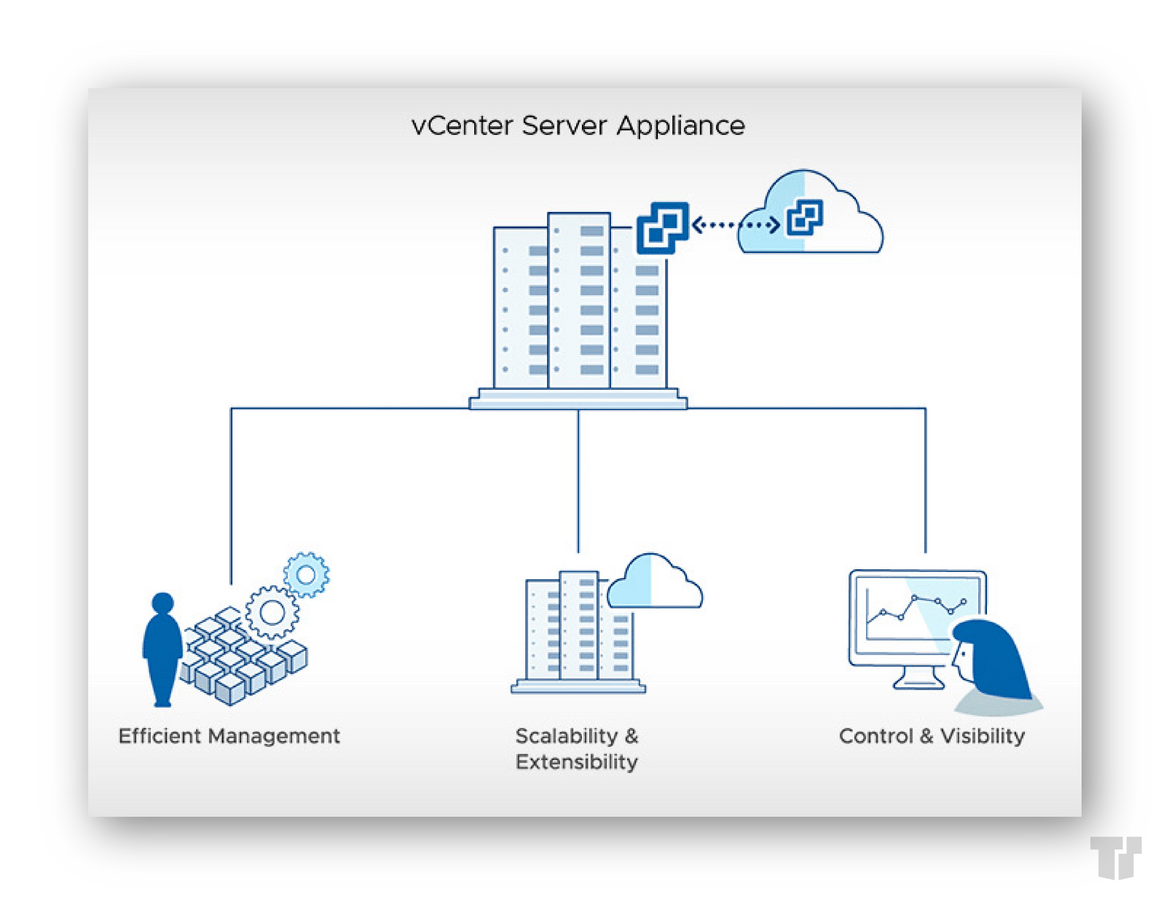 Acceleration Kits
vSphere Acceleration Kits are all-in-one bundles that simplify the purchasing and environment-building processes for VMware products.
Each kit includes 6 or 8 processor licenses for vSphere, and a license for one instance of vCenter Server Foundation or vCenter Server Standard (not all combinations are available). Customers can choose between the Standard, Enterprise Plus, and Operations Management Enterprise Plus editions of vSphere.
An SnS contract is required for each edition purchased, so vSphere Acceleration Kits decompose into their individual kit components following purchase. This allows for the upgrade and SnS renewal of each individual component on its own schedule.
Sources
---
Trusted Tech Team is an accredited Microsoft CSP Direct Bill Partner, carrying multiple Solutions Partner designations and the now-legacy Microsoft Gold Partner competency. Based in Irvine, California, we report trends affecting IT pros everywhere.
If your organization uses Microsoft 365 or Azure, you may be eligible to receive a complimentary savings report from a Trusted Tech Team Licensing Engineer. Click here to schedule a consultation with our team now to learn how much you can save today.
Subscribe to the Trusted Tech Team Blog
Get the latest posts delivered right to your inbox