VMware & What It Can Do For You
One of the biggest challenges facing businesses today is finding the simplest way to navigate across a range of devices, applications, and clouds.
Software Awareness
With so many platforms available to an established business, it may be difficult to see what is helpful, and what is a waste of time. One company we've got our eye on is VMware, one of the global leaders in cloud infrastructure and digital workspaces.
VMware has risen up to face the challenges of complex management, operation, and security in a rapidly changing environment, with a line of products that allow access on any device, from any cloud, with low risk to the user. But what are the benefits of using VMware? Does the product line truly accelerate digital transformation by enabling unprecedented freedom and flexibility, as the company claims? Let's dive in, shall we?
Visualize and Virtualize
VMware has been around for a long time, working toward simplifying the way users navigate workspaces and cloud databases through virtualization solutions. The company prides itself on their development of vSphere with Operations Management, a type of software which, at its most basic function, automates manual tasks to increase productivity for IT teams.
"Virtualization Management" boasts:
Consistent management of virtualized environments.
Automation with control of tasks including workload placement, rebalancing application performance, optimizing resources, and enforcing vSphere security.
Intelligent operations and self-learning predictive analytics that give meaningful insights and guided remediation.
Most businesses that have used, or continue to use, VMware Virtualization products are able to calculate efficiencies and waste of the virtual environment. The (virtualization) system alerts when the environment changes, allowing more efficient management of data centers. Users can also check on server health from one vantage point, which can be incredibly time-saving for larger companies that run multiple servers.
A Cloudy Focus
Most recently, VMware has shifted its focus toward a streamlined cloud system, which can also benefit large companies that currently use multiple forms of cloud storage. The VMware blog posted a detailed article on their in-house cloud strategy and how they intend to diversify their cloud system. Here's a brief summary on what they have to offer:
Make Private Cloud easy: a unified cloud infrastructure for the private and public cloud. As a completely unified software stack, VMware Cloud Foundation (VCF) offers organizations the fastest path to private cloud along with a consistent infrastructure within VMware-based public clouds.
Form deep partnerships: VMware has certified partners including Amazon Web Services (AWS) IBM, OVH, Fujitsu, Rackspace, and Centurylink.
Expand the VMware Cloud Partner Network: VMware Cloud™ provides consistent infrastructure across more than 4,000 cloud providers operating in over 100 countries worldwide.
Offer a portfolio of cloud services: VMware Cloud Services™ provides consistent visibility, operations, automation, security, and governance across diverse cloud environments through SaaS services for such capabilities as cloud usage, costs, and network optimization.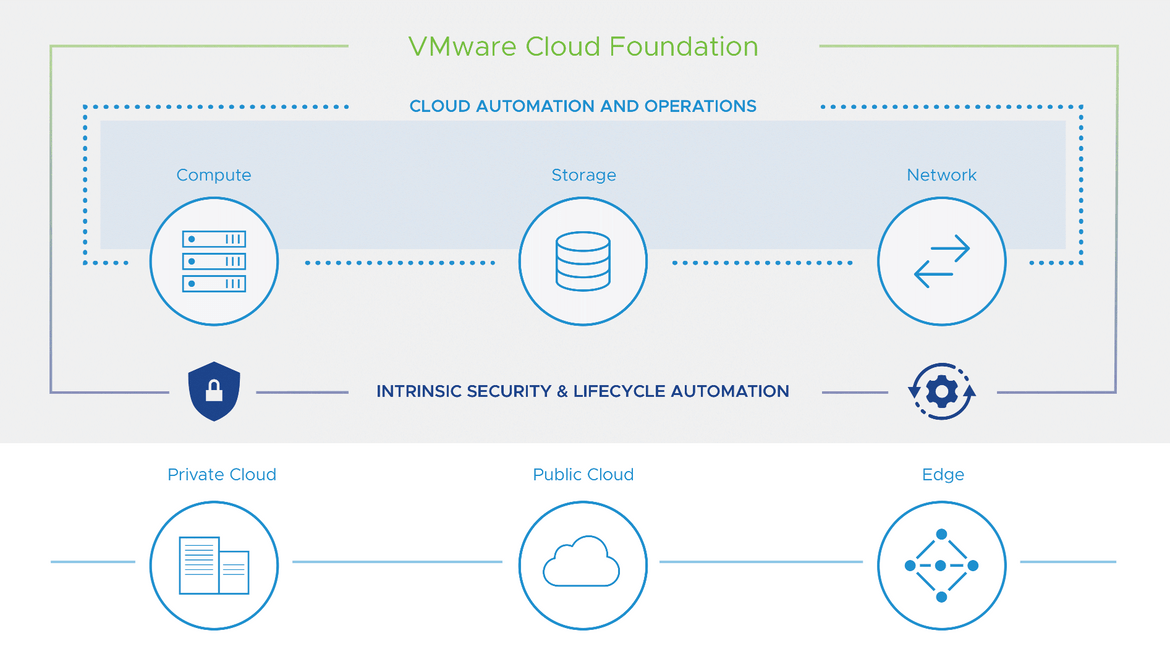 VMware has a strong vision of where they want their cloud capabilities to reach: a unified, multi-cloud environment with the ability to securely and efficiently work across any cloud with flexibility and choice.
---
Trusted Tech Team: A Microsoft Gold Partner
To learn more about VMware products and how they can benefit your businesses, contact a Trusted Tech Team member today for a free consultation. Our Licensing Engineers are here to help you get the most out of your software subscriptions, while providing the lowest possible costs on the market.
Subscribe to the Trusted Tech Team Blog
Get the latest posts delivered right to your inbox