The New Microsoft 365: Get Up To Speed (Again)
Michael Yu & Chidera Idowu, TTT's Senior Cloud & Systems Architects, recently joined forces to bring us up to speed on the latest Microsoft 365 (M365) developments.
M365 Admin Center
During 2020, Microsoft unveiled several updates to the M365 Admin Center and its features. For example, the administrative portals are now segmented into separate sites and the graphical user interface has been modernized. In addition, the multi-tenant management feature is now enhanced while the cross-tenant mailbox migration function has been implemented.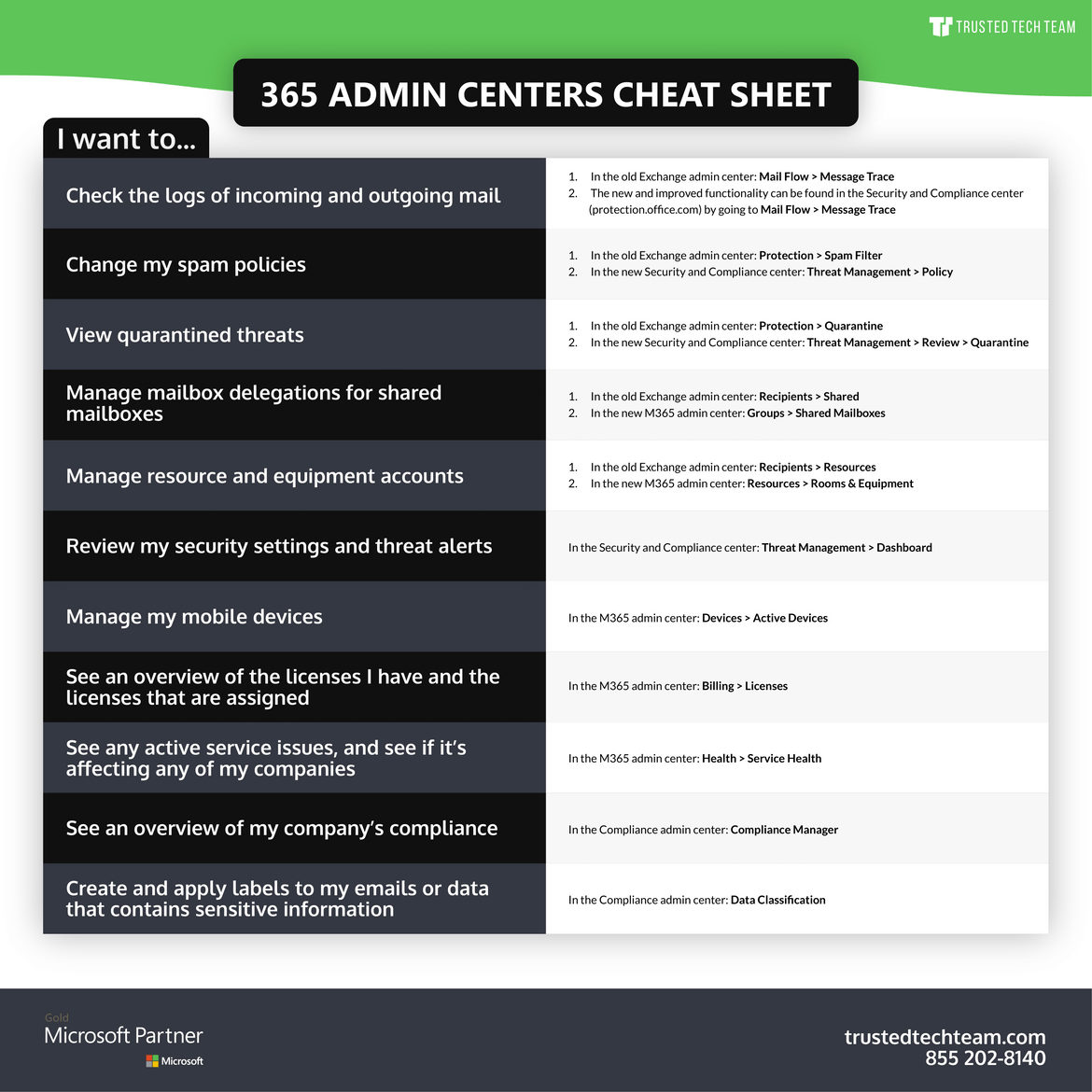 New Apps
Microsoft is one of the few companies that base their app development and updates on user suggestions. With Uservoice, a third-party app, customers can submit requests to Microsoft developers for changes they wish to see in M365.
Lists, a new native app, helps users organize events, issues, assets, etc. It includes pre-designed templates or users can create and customize their own.
"The true power of Lists can be fully realized when you incorporate it into Teams and utilize the automation capabilities found in Power Platform."

– Chidera Idowu
The integration of Lists and other new apps (e.g., Tasks, Project, Roadmap, etc.) into Teams continues its transformation into a centralized portal where team members can collaborate, manage, and track projects.
Updated Apps
The MS365 Message Center keeps admins current on planned and newer feature updates. Our Architects pinpointed new changes in the Message Center like the general availability of the Microsoft Productivity Score, the release of Microsoft Teams Virtual Breakout Rooms, and the caching of OneDrive and SharePoint videos in Azure's Content Delivery Network (CDN) to optimize the playback experience.
In addition, Chidera reported that Microsoft has released updates to Yammer, the company's social media platform for organizations.
"These updates are centered around introducing a more fluid and natural experience to user engagement with a new live events experience, moderated conversations in live events, and even guest-access capabilities so you can add people from outside of your organization to your Yammer communities."

– Chidera Idowu
---
New Branding
Perhaps the most significant change this year was the renaming of most "Office 365" products to "Microsoft 365". The reason for the change is due to the expansion of features within Office suites, and also to highlight M365 innovations that transcend traditional Office apps.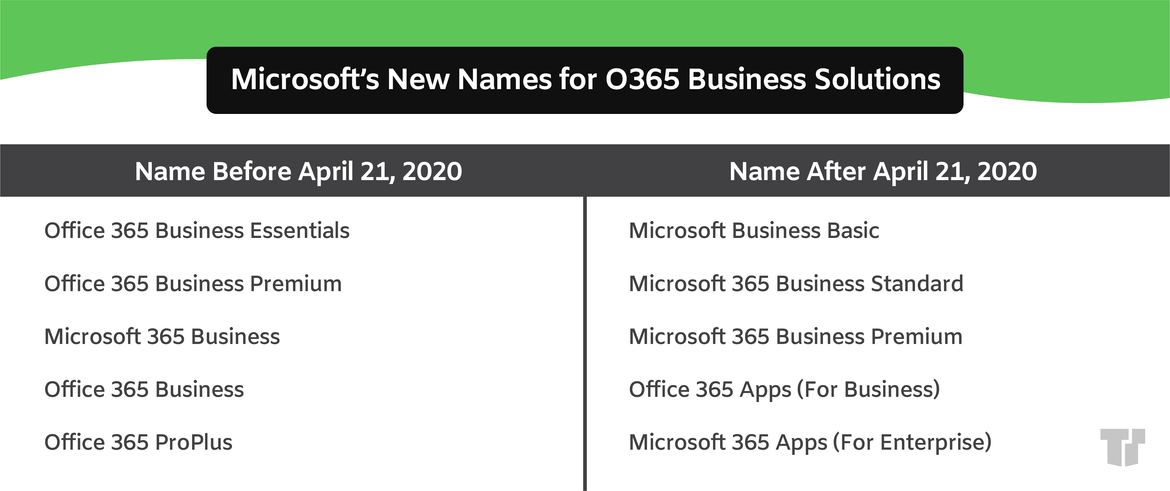 Securing Knowledge
Microsoft is constantly expanding security offerings like Multi-Factor Authentication (MFA), Azure AD Identity Protection, Cloud App Security, and Conditional Access to protect your "front door" with automated responses based on user behavior and real-time analysis of credentials exposed on the "Dark Web".
Other security-based programs include Azure Information Protection, Data Loss Prevention, Endpoint Manager, Information Rights Management, Defender for Identity, and Defender for Office 365.
---
Trusted Tech Team is an accredited Microsoft CSP Direct Bill Partner, carrying multiple Solutions Partner designations and the now-legacy Microsoft Gold Partner competency. Based in Irvine, California, we report trends affecting IT pros everywhere.
If your organization uses Microsoft 365 or Azure, you may be eligible to receive a complimentary savings report from a Trusted Tech Team Licensing Engineer. Click here to schedule a consultation with our team now to learn how much you can save today.
Subscribe to the Trusted Tech Team Blog
Get the latest posts delivered right to your inbox