Getting Started with Azure: When, Why, & How?
Michael Yu, Senior Systems Architect at Trusted Tech Team, is a specialist in cloud solutions and an expert in the wonderful world of Azure.
In our most recent Video Meetup (VMU), Michael provided the Spiceworks community (Spiceheads) with a high-level overview of the Azure environment - its businesses value, migration benefits, and IT community impact.
Introduction to Azure
Michael summarized the ongoing "arms race" between cloud sector companies, which led to Azure's rise to virtual supremacy as a full-featured replacement for the IT infrastructure stack. According to our expert, the ultimate goal of Azure is to "allow businesses to scale up their operations and infrastructure while keeping resources, effort, and time to a minimum."
Azure in Real-Time
Michael outlined several scenarios in which Azure shortens time, enhances efficiency, and reduces budgets via workflow and infrastructural improvements. For example, if you expand your user base and segment your stack in Azure, you can shorten your overall transition time.
The Azure Advantage
In addition to the economization of time, Azure offers several other benefits for the IT pro:
Accessibility
As a cloud platform, Azure is accessible within any internet-connected setting. Whether you're at home for the weekend, away on vacation, or limited to a smartphone in any scenario, Azure's cloud-based accessibility is a "win-all" scenario for the IT professional.
Maintenance
Michael addressed several problems System Administrators (SysAdmins) can experience, and the ways that Azure can alleviate them. Its remote orientation eliminates on-prem breakdowns that can cause headaches for even the most skilled SysAdmins.
He also addressed challenges within large Virtual Desktop Infrastructure (VDI) environments in detail, as Azure-hosted workspaces eliminate locality problems and on-premises complications. For example, during an emergency, virtual machines (VMs) can be rolled back to a "snapshot" or new ones can be "spun up" in no time.
Making The Transition
Michael highlighted two clever tools that can ease your transition to Azure.
Azure Pricing Calculator - Build your environment in the calculator for a complete breakdown of projected charges

Azure Free Trial - Get $200 worth of credit, and a full YEAR of service from your initial signup date

Use your credit to create a simple VM "sandbox" to experiment with the features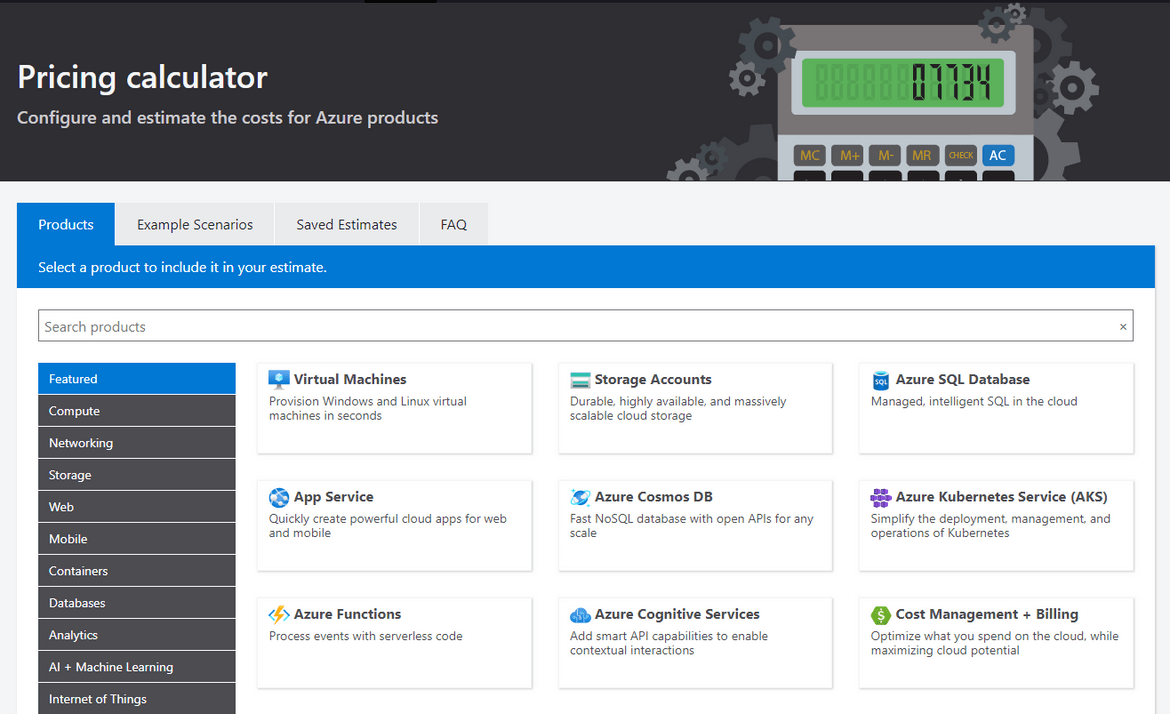 ---
Trusted Tech Team is an accredited Microsoft CSP Direct Bill Partner, carrying multiple Solutions Partner designations and the now-legacy Microsoft Gold Partner competency. Based in Irvine, California, we report trends affecting IT pros everywhere.
If your organization uses Microsoft 365 or Azure, you may be eligible to receive a complimentary savings report from a Trusted Tech Team Licensing Engineer. Click here to schedule a consultation with our team now to learn how much you can save today.
Subscribe to the Trusted Tech Team Blog
Get the latest posts delivered right to your inbox