Microsoft Project: Top Integrations & Their Business Impact
As a component of Microsoft 365, Project can easily integrate with Teams and Power BI to optimize productivity processes and results.
Teams Integration
Microsoft Project integrates with Teams to enhance collaboration via chats, video conferencing, file storing and sharing, etc. It also enables team members to simultaneously edit tasks and enhance productivity with an automated scheduling engine informed by user effort, task duration, and other available resources.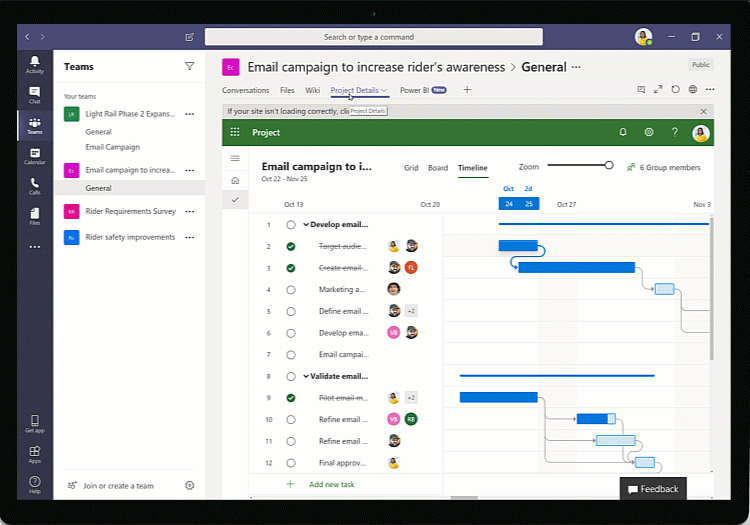 Power BI Integration
Since it is built on the Microsoft Power Platform on Azure, Project can connect to Power apps and services to help you configure desktop and mobile experiences that meet the specific needs and goals of your team.
Use Project Power BI templates to import and analyze data from Project for the web and Project Online into Power BI. The web template connects you to the Common Data Service (CDS) instance in Dynamics 365, which is where Project for the web data is stored and where to connect to the Project Web App tenant in Office 365 (O365).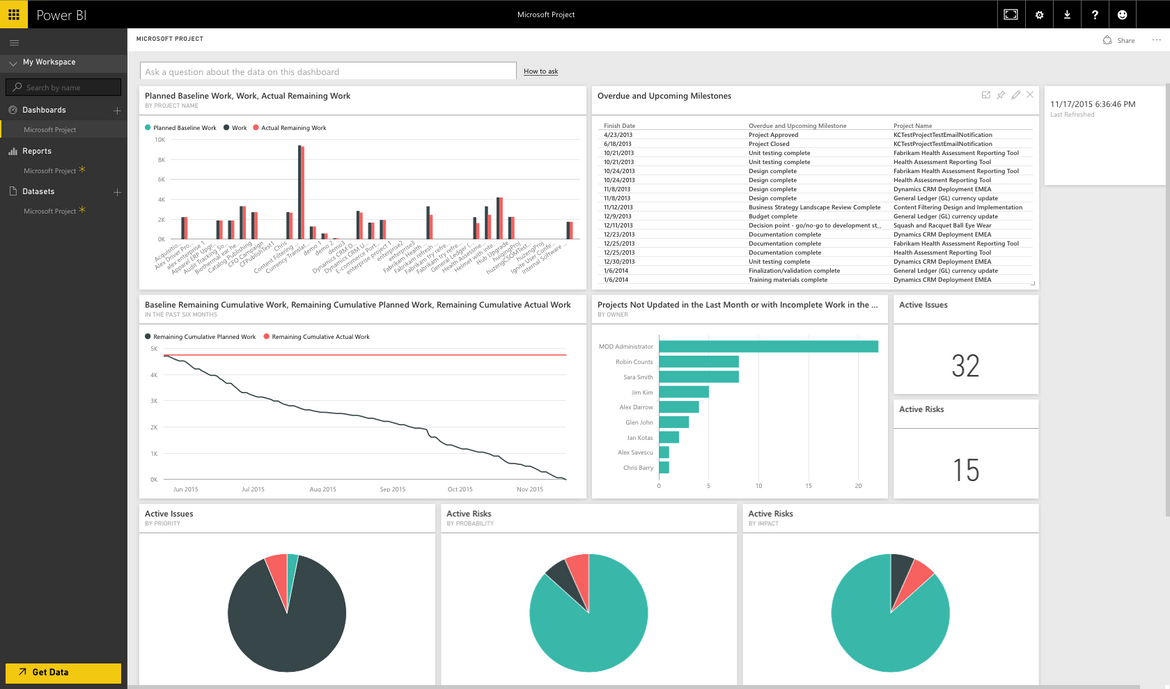 Create interactive dashboards in Power BI to graphically visualize each aspect of your project. You can further enhance your view with Project's "Roadmap" feature, which allows you to integrate Agile and Waterfall methodologies for project implementation.
Integrative Impact
Informs hiring decisions with holistic views of organizational capacity.
Provides pending project reports to help forecast company revenue.
Eliminates time gaps to ramp up usage when deploying resources.
Outputs simple charts and graphs with agile, data-rich interfaces.
Quickens project staff onboarding in a user-friendly manner.
---
Trusted Tech Team is an accredited Microsoft CSP Direct Bill Partner, carrying multiple Solutions Partner designations and the now-legacy Microsoft Gold Partner competency. Based in Irvine, California, we report trends affecting IT pros everywhere.
If your organization uses Microsoft 365 or Azure, you may be eligible to receive a complimentary savings report from a Trusted Tech Team Licensing Engineer. Click here to schedule a consultation with our team now to learn how much you can save today.
Subscribe to the Trusted Tech Team Blog
Get the latest posts delivered right to your inbox