Microsoft Build 2018: Announcements & Releases
Day 1
May 7th
We are tracking all of Microsoft's big announcements from the first day of their annual conference, Build 2018. Here are a few of the many topics Microsoft (MS) touched on today:
Smart Drones: MS and Chinese drone manufacturer DJI announced a new partnership that aims to bring more of Microsoft's machine learning smarts to commercial drones. The two companies also plan to offer new commercial drone solutions using Azure IoT Edge and related AI technologies for verticals like agriculture, construction, and public safety.
Graph: MS is making additions to its developer platform that connects multiple services and devices, (e.g., an API platform used to connect to the data that drives productivity). Though it is not clear what the full potential of Microsoft Graph may be, it is evident that MS is determined to get developers on board.
Project Ink Analysis: A tool designed to make sense of digital writing, Ink Analysis can clean up "chicken scratch" handwriting and translate from 67 different languages - beneficial for Surface Pen users looking to give their digital writing a more professional look.
Project Kinect for Azure: MS brags that this project is the most powerful sensor kit with spatial human and object understanding. The project would combine the depth sensor from Kinect with Azure AI services which could help developers make devices that will be more precise with less power consumption.
Alexa & Cortana: MS demonstrated how the integration between Cortana and Alexa will work, and launched a new website for developers interested in receiving more info and news on the C&A integration going forward. Microsoft's goal is to "make it possible for [their] customers to get the most out of their personal assistants—[and] not be bound to some walled garden," according to CEO Satya Nadella.
AI & ML: MS is putting a lot of emphasis on its AI and machine learning services, including a unified speech service that will combine speech recognition service, text-to-speech API, customized voice models, and translation service. Microsoft 365 (M365) will also have new tools, including Windows Machine Learning, a platform that will help developers create machine learning models in the intelligent cloud.
Technology Accessibility: The company announced a commitment of $25 million for a five-year AI for Accessibility Project, making technology more accessible to people with disabilities. Seed grants will be given to developers, universities, inventors, and NGOs, in order to create solutions and new opportunities for people with disabilities.
Mixed Reality Tools: An extension of mixed reality tools, like Microsoft Layout lets people design and visualize real spaces in either Microsoft HoloLens or a virtual reality (VR) headset. Microsoft Remote Assist is a HoloLens app that will allow customers to collaborate securely using heads-up, hands-free video calls from their own separate computers.
Azure IoT: MS will be open-sourcing its IoT Edge runtime - allowing customers to modify, debug, and have more transparency and control for Edge applications. Custom Vision will run on IoT Edge, utilizing Cognitive Services for its vision, so Edge devices make decisions and take action without a cloud connection.
Meeting Room: MS is working on a prototype hardware that will make meetings a lot easier, mainly through a 360-degree camera and microphone that can detect anyone in a meeting room, greet them, and transcribe exactly what they say, regardless of language. The company is also using AI tools to take what is said in a meeting and act upon it, like automatically setting up notifications in Microsoft Teams.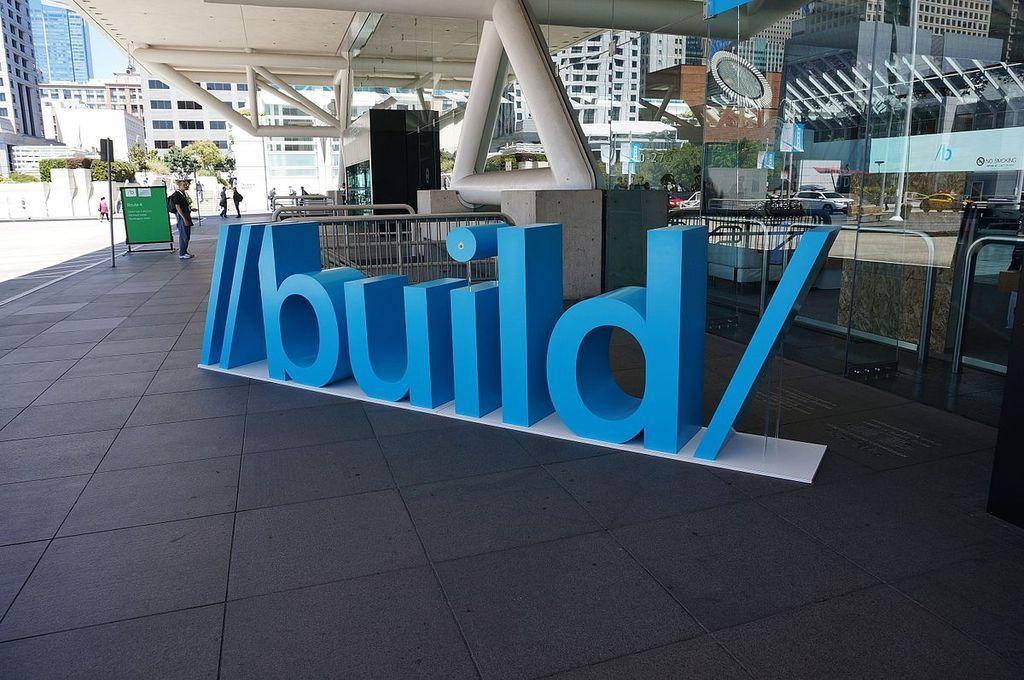 Day 2
May 8th
Though Day 2 of the Build conference may not be as thrilling as the first, Microsoft took time, today, to flesh out topics and demonstrations from Day 1. Here are more updates from Build 2018:
---
Trusted Tech Team is an accredited Microsoft CSP Direct Bill Partner, carrying multiple Solutions Partner designations and the now-legacy Microsoft Gold Partner competency. Based in Irvine, California, we report trends affecting IT pros everywhere.
If your organization uses Microsoft 365 or Azure, you may be eligible to receive a complimentary savings report from a Trusted Tech Team Licensing Engineer. Click here to schedule a consultation with our team now to learn how much you can save today.
Subscribe to the Trusted Tech Team Blog
Get the latest posts delivered right to your inbox