Simplifying the Security Labyrinth with Secure Score
Microsoft Secure Score, a centralized dashboard found within the Microsoft 365 Security Center subscription portal, is the new go-to posture management app for security administrators.
Your entire security posture is reflected by Secure Score, which remains static across all product licenses. According to Microsoft:
"The vision for Microsoft Secure Score is that it will be the centralized user experience for all security related points and improvement actions across Microsoft 365 (M365) and Azure workloads. Individual products can include a secure score experience scoped to their workload however they must align to the Microsoft Secure Score design patterns and branding. They must also forward their score and improvement action data to Microsoft Secure Score so that it can provide the end to end super set view for an organization's security posture."

- Chris Hallum, Sr, Product Manager
The Process
Secure Score monitors M365 (incl. Exchange Online), Cloud App Security, Azure AD, Azure ATP and Microsoft Defender ATP workloads; then provides security scores for the following categories: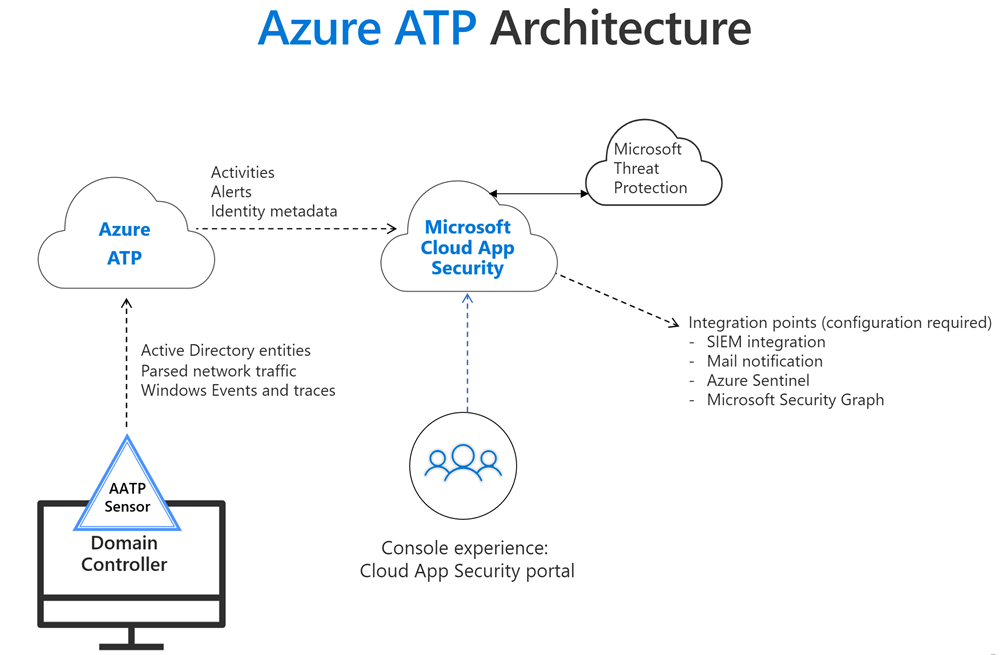 Points are awarded for configuring recommended security features, performing security-related tasks, or addressing improvement actions within third-party software and apps, or an alternate mitigation. The percentage-based score, viewed in a time-specific graphical format, demonstrates specific improvements or departures from a set goal.
The score is updated in real-time and reflects vital information in visualizations and improvement action pages. Admins can compare their total security score against other organizations, then monitor security tasks that may require their attention. Secure Score also does a daily sync to receive systemic data regarding specific action points. Read more about the scoring system here.
Ultimately, Secure Score helps organizations:
Report the current state of their security posture
Improve their posture via discoverability, visibility, guidance, and control
Compare benchmarks and establish key performance indicators (KPIs)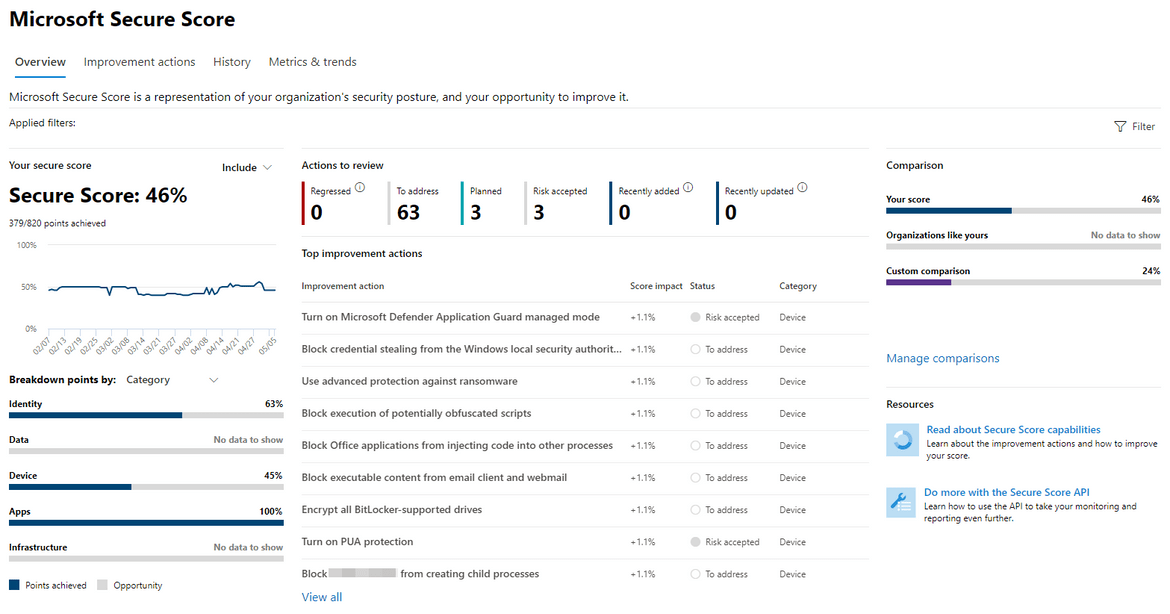 Remote Security
In the remote workforce, Secure Score can help bring users and devices into full compliance. Admins can receive recommended improvement actions that are tailored to their configurations, which can help bolster their security protocols. Improvement actions must:
Provide measurable statuses via automation
Render a measurable level of risk reduction
Without these criteria, Secure Score can only provide a directional posture status versus a precise measurement; and if actions do not meet the criteria, Microsoft will (temporarily) remove them from the product.
NOTE: Secure Score also reflects when third-party solutions have addressed recommended actions.
What's Next?
In addition to recent improvements made to Microsoft Defender ATP, during August 2020, Microsoft will add the following improvement actions to Azure ATP to optimize Secure Score usability:
---
Trusted Tech Team is an accredited Microsoft CSP Direct Bill Partner, carrying multiple Solutions Partner designations and the now-legacy Microsoft Gold Partner competency. Based in Irvine, California, we report trends affecting IT pros everywhere.
If your organization uses Microsoft 365 or Azure, you may be eligible to receive a complimentary savings report from a Trusted Tech Team Licensing Engineer. Click here to schedule a consultation with our team now to learn how much you can save today.
Subscribe to the Trusted Tech Team Blog
Get the latest posts delivered right to your inbox