The 3 phases of Exchange Online migration
Microsoft Exchange Online is a hosted messaging solution that delivers Exchange Server functionality as a cloud-based service.
An Exchange Online subscription enables companies to manage messaging services without the operational burden of on-premises server software. If you are making the transition from on-premises to cloud, expect to complete the process within three phases:
Select the best migration pathway for your business

HYBRID MIGRATION - best for moving several thousand mailboxes from on-premises to the cloud for organizations with more than 2,000 users. The application of the three forms of hybrid migration (full, minimal, express) is dependent upon organizational size and features required.
STAGED MIGRATION - best for Exchange Server 2003 or 2007 environments with less than 2,000 users. This migration moves users' mailboxes in batches of 150 or fewer, which enables small and midsize organizations to successfully migrate over a period of weeks.
CUTOVER MIGRATION - best for Exchange Server 2003 or 2007 environments with less than 2,000 users. This migration is ideal for a quick transition (2-3 days) from on-premises to online.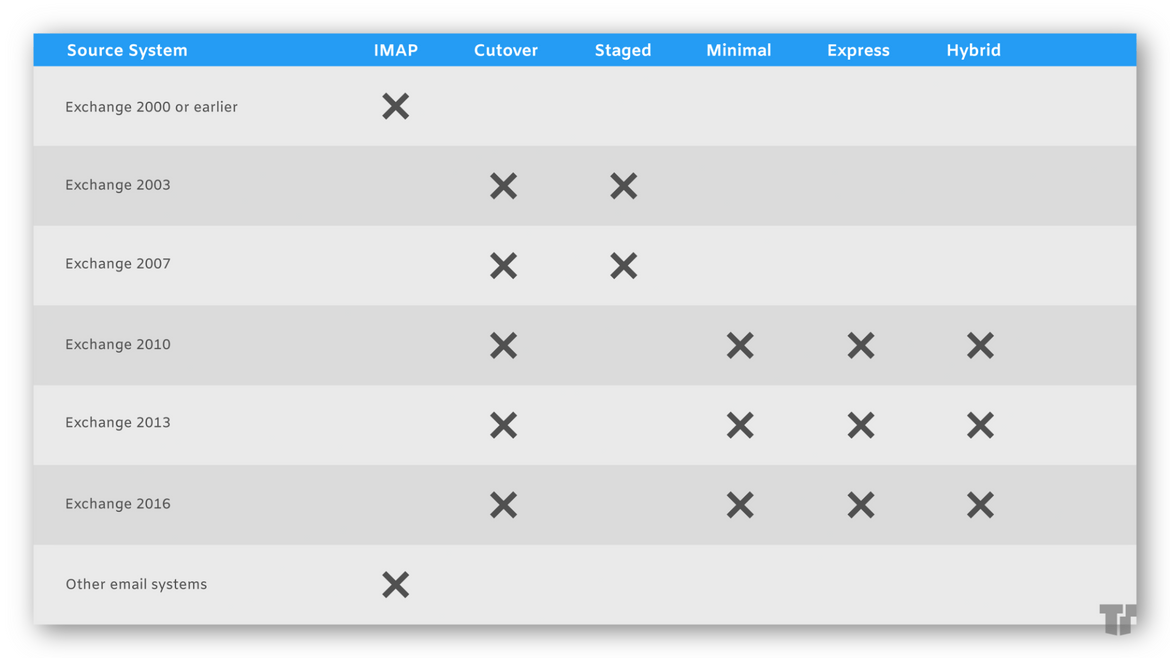 Employ third-party migration assistance software

Third-party tools like BitTitan MigrationWiz are specifically designed to streamline on-premises to SaaS migration processes. Specifically, these programs enable administrators to track Exchange Server data, from its on-premises orientation to the cloud, so they may monitor and manage successful migrations.

For a full overview of third-party options for Exchange Online migrations, please reference this comprehensive migration market guide.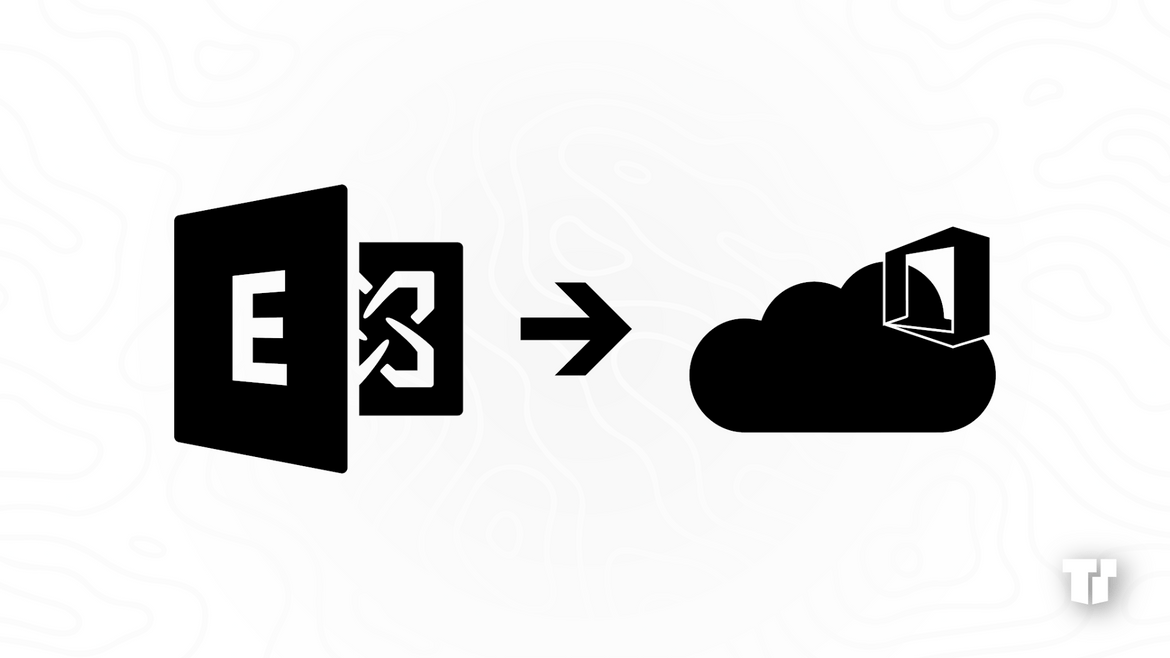 Plan and test to minimize disruption…then MOVE!

When determining essential resources for your migration, factor in existing email usage volume and data storage location. It is also helpful to determine the:

Number of boxes to move and relative user ratio.
Number of servers between migration endpoints.
Budget and resource allocation needed for successful migration.
Least disruptive migration schedule to safeguard user needs.
Information users will need to endure the platform transition.
Prior to large-scale migration, mirror a batch of user (test) accounts, then ensure you can successfully move them. Back up your data per organizational protocol, plus allot time for new server account creation, data transfer and verification. Be sure to maintain a log and checklist to properly troubleshoot, resolve, and document each facet of the migration process.
Source
A Comprehensive Exchange 2010 to Exchange Online Migration Checklist
---
Trusted Tech Team is an accredited Microsoft CSP Direct Bill Partner, carrying multiple Solutions Partner designations and the now-legacy Microsoft Gold Partner competency. Based in Irvine, California, we report trends affecting IT pros everywhere.
If your organization uses Microsoft 365 or Azure, you may be eligible to receive a complimentary savings report from a Trusted Tech Team Licensing Engineer. Click here to schedule a consultation with our team now to learn how much you can save today.
Subscribe to the Trusted Tech Team Blog
Get the latest posts delivered right to your inbox