Industry 4.0 – Intelligent Supply Chain
"Intelligent supply chain (ISC) connects people with processes and things to enable visibility, communication, planning, analysis, simulations, and execution."

- Aldo Ambrosio, Digitalist Magazine
What Is Intelligent Supply Chain?
Intelligent supply chain (ISC) is the digitization of traditional supply chain processes via emergent technology implementation and integration. It involves perpetual data capture relative to manufacturing, transportation, distribution, and other processes essential to successful product and service delivery. In essence, ISC is the industrial component of the digital transformation of global business.
ISC integrates up to 6 convergent technologies to enable efficient operations within a digital ecosystem:
Artificial Intelligence/Machine Learning (AI/ML) – auto-tasking and learning of/for human knowledge systems
Internet of Things/Internet of Logistics (IoT/IoL) – intersection of virtual reality and material values
Blockchain – collaborative process distribution across value networks
Big Data – extensive data set analysis and intelligence
Data Intelligence – data asset value detection and application
Advanced Analytics – applied data pattern identification and decision analysis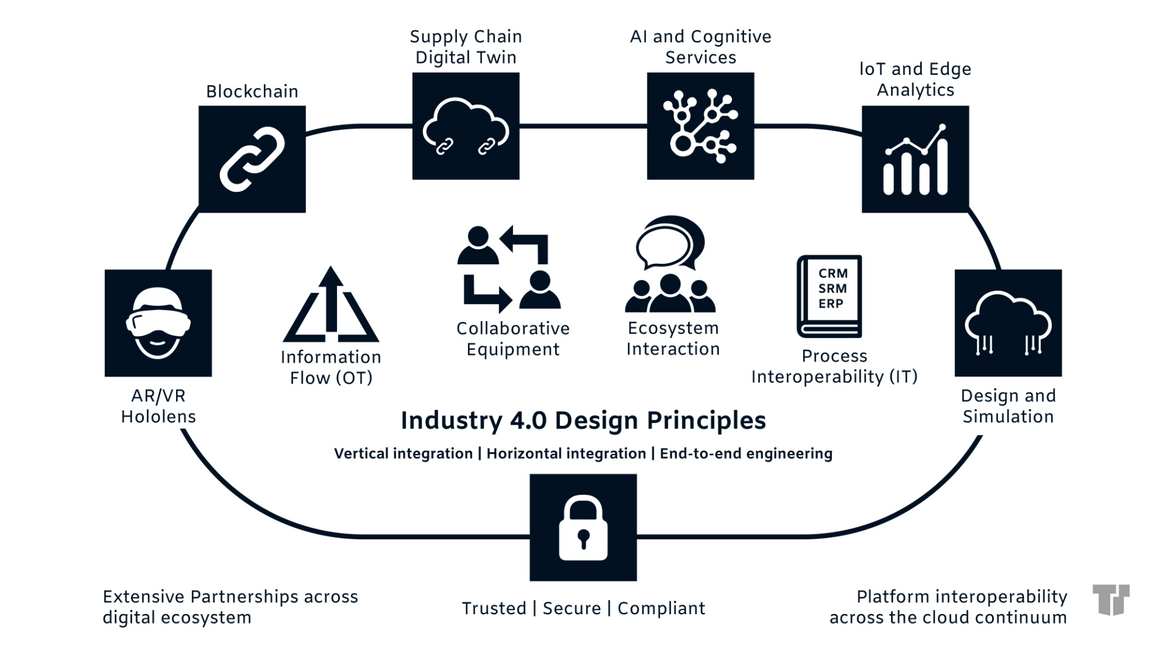 The AI/ML Impact
ISC requires agile innovation powered by AI/ML insight for predictive analysis, wherein integrated data shapes an array of digital supply chain models. The resultant insight enhances executive agility via the identification of bottlenecks and simulation of real-time alternatives. Like in online learning and contemporary robotics, AI/ML aggregates pre-existing data to enhance operability and optimize performance.
Financially and operationally, ISC can integrate blockchain technology to provide a trustless ledger for completing transactions and tracking products from source to end user. The integration of these technologies creates trustworthy trading environments and experiential intelligence to enhance supply chain performance across the board. Specifically, AI/ML impacts ISC in the following manner:
Contextualizes advanced intelligences while maintaining physical assets
Increases data set analysis to enhance demand forecasting accuracy
Abates supplier risk to minimize overall freight costs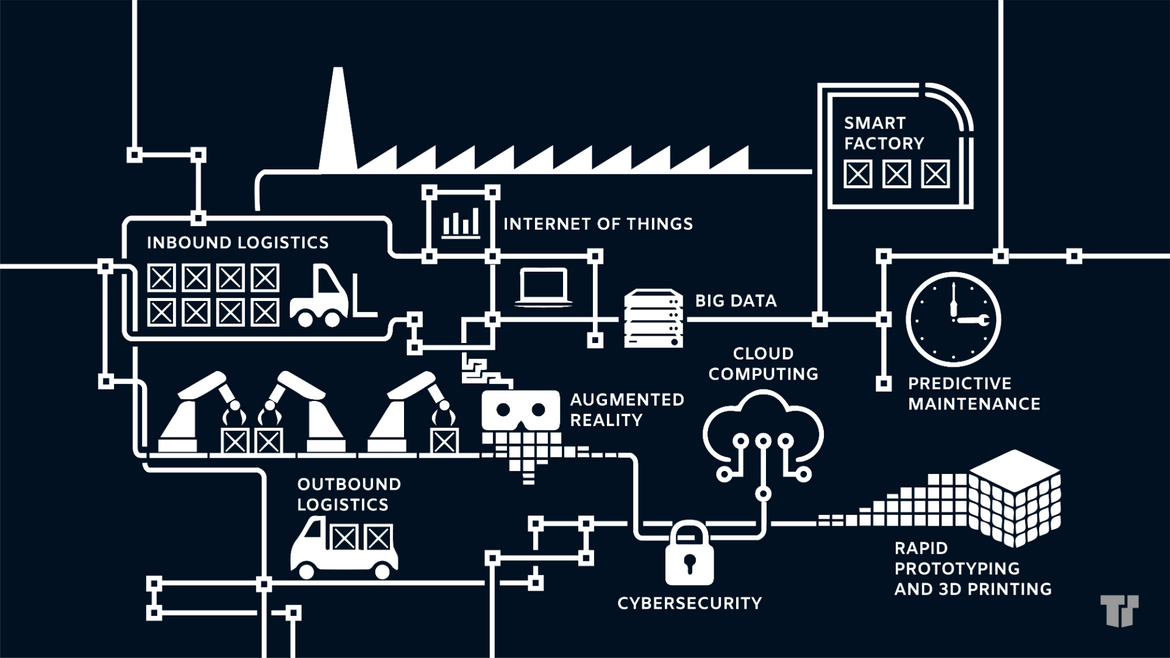 Digital Logistics
The internet scales supply chain velocity and cost reduction via digital logistics. As opposed to traditional manualization, digital logistics employs web-based, enterprise data applications for wider collaboration and optimization. It also utilizes a central logistics information system to increase enterprise visibility and supply chain extension. The most pertinent components of digital logistics include:
Distribution – generation fulfillment and real-time warehouse management
Transportation – automated load building, freight movement optimization, and carrier management
Service – consulting and training, implementing and integration, plus operation and maintenance
Solution – hardware and software applications
System – conveyors, automated retrieval storage system, automatic guided vehicle, automatic sorters, and robotic picking system
Equipment – RFID readers, real-time location system, barcode scanners, and barcode printers
Deployment – cloud based and on-premises markets
---
Trusted Tech Team is an accredited Microsoft CSP Direct Bill Partner, carrying multiple Solutions Partner designations and the now-legacy Microsoft Gold Partner competency. Based in Irvine, California, we report trends affecting IT pros everywhere.
If your organization uses Microsoft 365 or Azure, you may be eligible to receive a complimentary savings report from a Trusted Tech Team Licensing Engineer. Click here to schedule a consultation with our team now to learn how much you can save today.
Subscribe to the Trusted Tech Team Blog
Get the latest posts delivered right to your inbox