Growth and development in cloud computing continues to arrive at a rapid pace. Businesses now have multiple layers of cloud computing for infrastructure and use. Consequently, the demands to maintain these multi cloud systems coincide with the growth.
As one of the leaders in cloud computing, VMware has sought to improve what it provides to its client base. Together with their new acquisition of Bitnami, they provide the latest versions of validated and highly secure application packages.
Developers can now effectively work on developing apps in the multi-cloud environment thanks to VMware's efforts. Correspondingly, Bitnami's impact on VMware services extends to:
Delivering VMware Cloud Foundation as a product and service globally via the VMware Cloud Provider Program (VCPP) ecosystem.
Enabling customers to adopt native cloud services while helping them with management, security and operations at large scale with CloudHealth.
Delivering the Kubernetes capabilities in the infrastructure framework to modernize existing and build new cloud native applications with ease.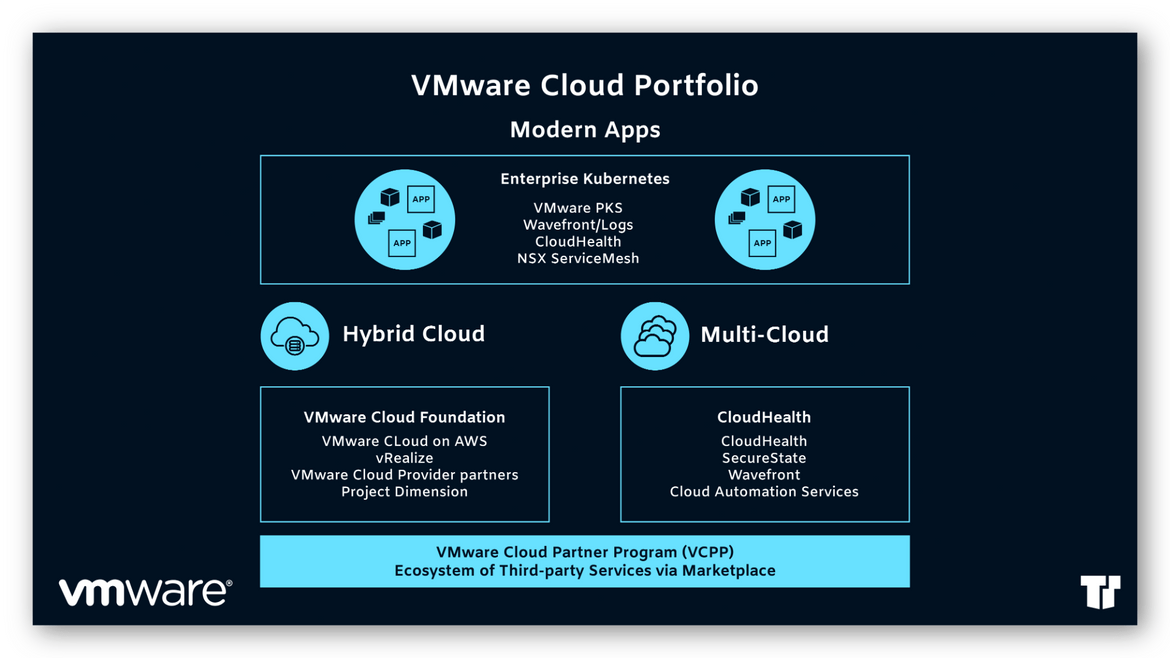 What Does It All Mean?
There can be roadblocks to the development from infrastructure or deployment, and Bitnami's software allows users to easily deploy application packages across multi cloud or hybrid environments.
By adding the ability to install multiple application packages, users would be able to get a full installation of WordPress without requiring Apache, MySQL, PHP, and their supporting libraries. It might not mean much for those of us that aren't developing, but it facilitates a big step for developers and their tasks.
Our Thoughts
By acquiring Bitnami, VMware has taken a major step toward becoming more commonly used as an enterprise-level provider for cloud-based application solutions. Their services, coupled with Bitnami's wide application catalog, should become a highly valuable resource for the enterprise world.
We expect both companies. with their aligned needs and clients, to greatly benefit from the acquisition. For more information about this exciting development, please visit the Bitnami blog.
Subscribe to the Trusted Tech Team Blog
Get the latest posts delivered right to your inbox