What's New in Adobe Creative Cloud 2019
With Adobe's MAX event wrapping up, we have the biggest announcement of features from the conference.
Adobe launched its 2019 edition of Creative Cloud (CC), including new versions of Illustrator, Photoshop, InDesign, XD, After Effects, Premiere Pro, and more. One of the biggest announcements is the release of Photoshop for iPad. Adobe has also replaced Typekit by consolidating it into one streamlined service called "Adobe Fonts". Here's the scoop:
The full list of updates includes: are Photoshop, Illustrator, InDesign, InCopy, Adobe XD, Dimension, Animate, Dreamweaver, Premiere Pro, After Effects, Audition, Character Animator, Media Encoder, Bridge, Camera Raw, Lightroom CC and Lightroom Classic.
New apps include Premiere Rush CC for cross-device video editing, Project Gemini for drawing and painting across surfaces, and Project Aero for authoring Augmented Reality (AR) experiences.
Need-to-Knows
The CC 2019 applications are complete new builds of the tools, rather than updates to the existing versions.
When upgrading your system, the CC desktop app will uninstall prior Creative Cloud (not Creative Suite [CS]) versions on your machine, so that you just have the latest release.
It will automatically migrate your presets, preferences, and any compatible add-ons; but will not migrate third-party plug-ins.
System requirements have changed. On Mac, the CC 2019 release now requires macOS X 10.12 Sierra or higher. Windows 7 will work for most CC applications, but is no longer supported for CC video and audio tools. Windows 8.1 is not supported at all.
Newest Features
Photoshop for iPad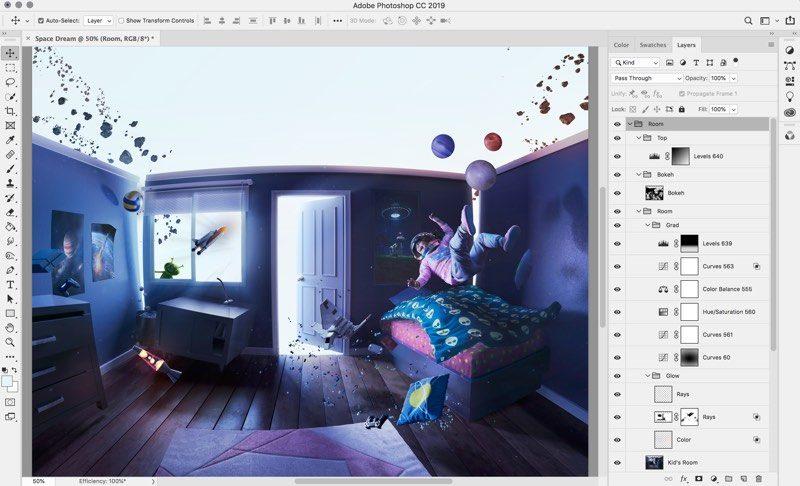 Photoshop CC for iPad will feature a revamped interface designed specifically for a touch experience, but it will bring the power and functionality people are accustomed to on the desktop.
Photoshop users will be able to open and edit native PSD files right on the iPad using standard Photoshop image editing tools, including support for layers.
The iPad version of the app will allow projects started on the iPad to be transitioned seamlessly to the desktop and vice versa.
Project Gemini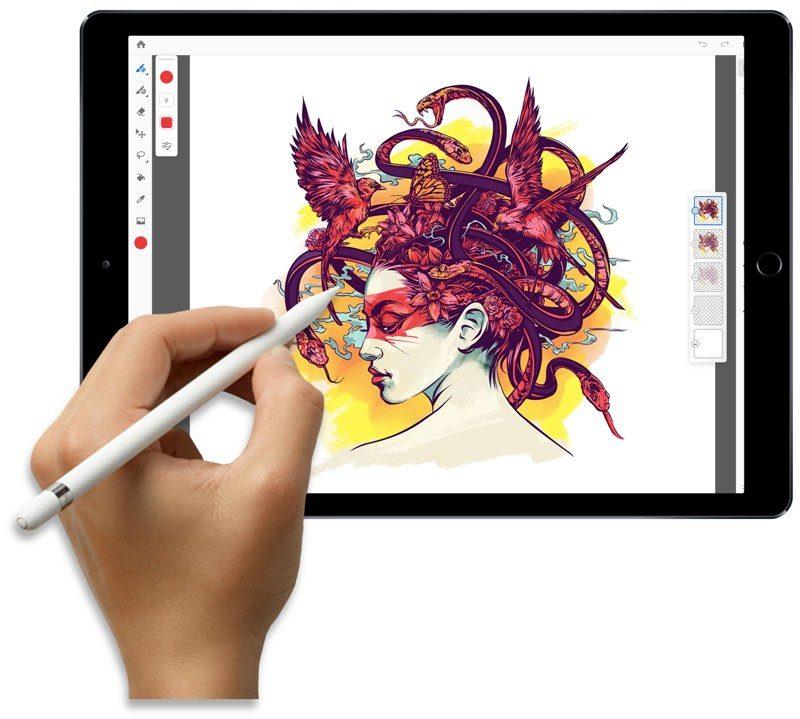 The new app combines raster, vector, and dynamic brushes into a single experience that's ideal for drawing, and content created using Project Gemini will sync to Photoshop.
Project Gemini will only be available on iPad, but Adobe plans to expand it to other devices in the future.
Photoshop CC
The updated Content Aware Fill Tool offers more control over how Photoshop removes objects from scenes.
Frame Tool lets you create a placeholder for an image size or shape, and will auto-scale your image to fit the shape.
You can now convert any shape or text layer into a Frame for easy masking. Simply create a text layer, convert it to a frame by selecting the option from a right-click menu on the Layers Panel, and add your image.
Symmetry Painting is another interesting addition, letting you create mirrored brush strokes along a symmetry axis like the image below.
Creators looking to resize elements to the right ratio and size dimensions can type in simple math operations like 200/2, which gets calculated as 100 and inputs the resulting final value into the numeric field.
Illustrator CC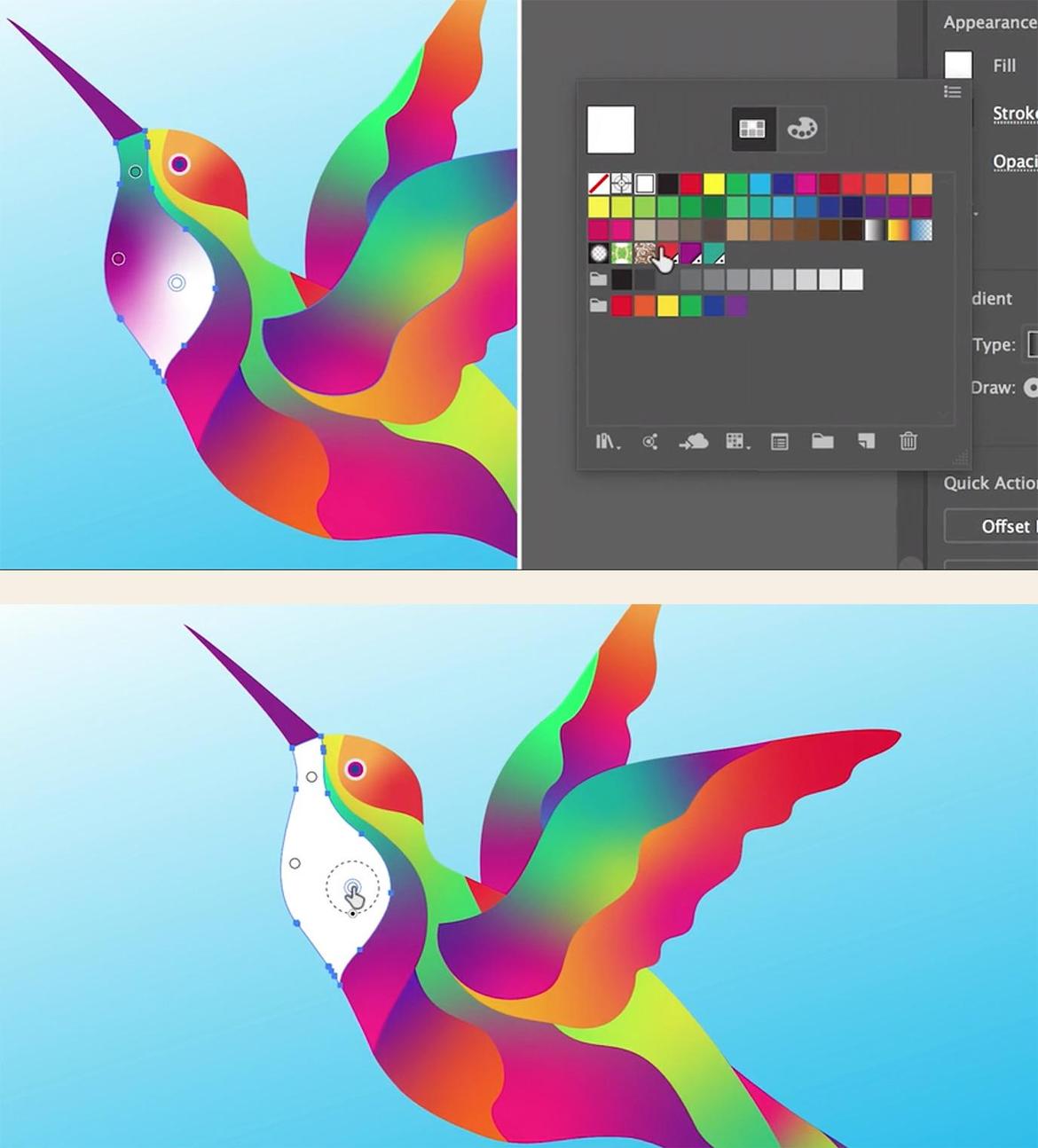 Freeform Gradients allow you to color your objects in a way that looks natural and as photorealistic as possible. With this tool, all you need to do is drop points of color on your object. These points then blend together to form rich, complex color blends not available before.
Global Editing lets you select, find, and edit similar objects across artboards, while giving you a custom toolbar that gives you a new way to organize, customize, and keep track of all your most-used tools.
InDesign CC
30 performance improvements and more than 14,000+ fonts.
A new properties panel and a Layout Adjustment tool to automatically help you resize your document.
Content Aware Fit helps you place images into frames by automatically scaling and repositioning the image with the best parts of it displayed.
Adobe XD CC
XD is now the first and only UX/UI platform that connects screen and voice prototyping in one app with effortless ease.
Auto-Animate is a simple way to create immersive animations between artboards. You can now create high-fidelity prototypes for web, mobile, and voice-based devices such as Amazon Alexa or Google Assistant.
Allows plug-ins that help you automate tasks, integrate with other tools, and leverage data in your designs. Integrations with collab and productivity apps like JIRA, Slack and Teams are also available.
After Effects CC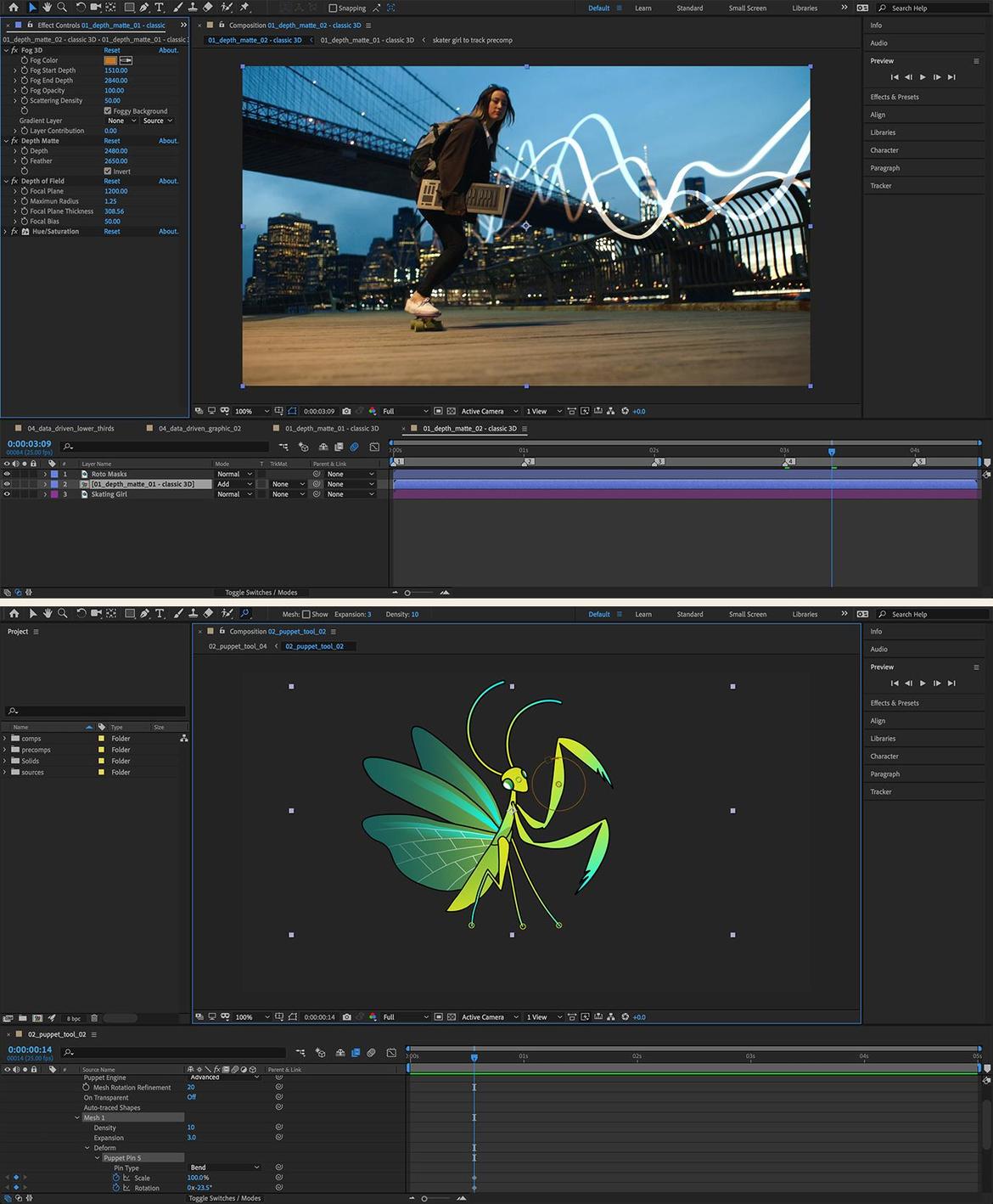 Pins and Bend Pins give you a more advanced experience in Mesh Sculpting.
Responsive Design – Time lets you easily freeze intros and outros as you create regions where animation maintains precise timing, even as you're time-stretching graphics.
Effects and Mocha come with GPU-acceleration, with the Mocha AE plug-in tracking surfaces faster and more accurately with a simplified interface and Retina/high DPI support.
Premiere Pro CC
Lightroom CC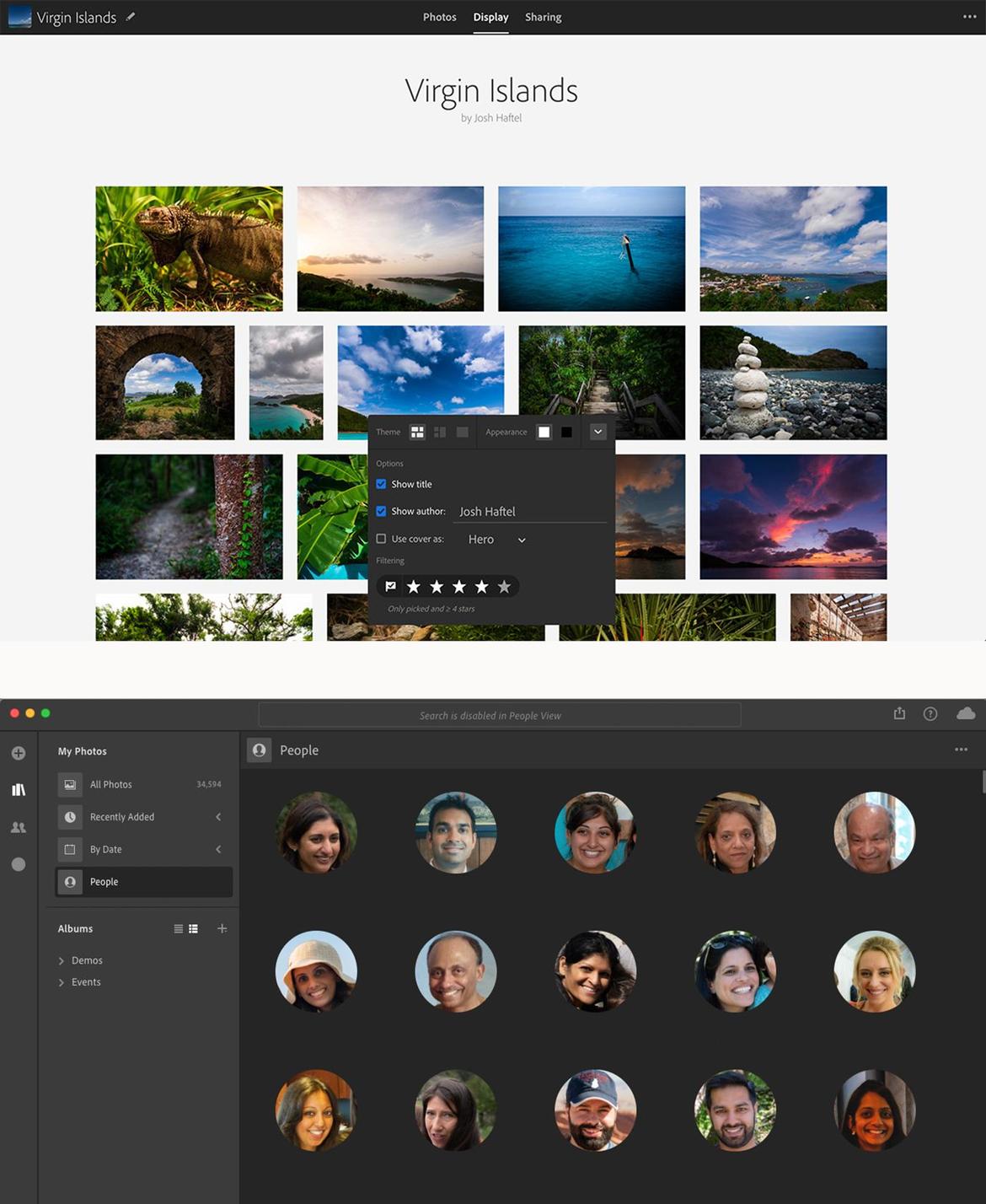 People View feature automatically tags people in photos and provides you with an easy way to see all the photos the subject appears in.
Share tab gives you an easy way to browse and access shared albums and images via the Lightroom site.
Share albums directly to your Adobe-hosted portfolio from within Lightroom CC using the new Connector feature.
Character Animator CC
Animators can bring original artwork into Character Animator, record a series of sounds and facial expressions with their webcam and, through Characterizer, generate a new unique character all of their own.
Replays helps you reuse your best takes, live or in recorded performances.
Make animations more lively using Magnets, a new feature that allows dynamic puppets to throw, drop, and pick up static items, like skimming a pebble or grabbing a cup of coffee.
---
Trusted Tech Team is an accredited Microsoft CSP Direct Bill Partner, carrying multiple Solutions Partner designations and the now-legacy Microsoft Gold Partner competency. Based in Irvine, California, we report trends affecting IT pros everywhere.
If your organization uses Microsoft 365 or Azure, you may be eligible to receive a complimentary savings report from a Trusted Tech Team Licensing Engineer. Click here to schedule a consultation with our team now to learn how much you can save today.
Subscribe to the Trusted Tech Team Blog
Get the latest posts delivered right to your inbox