5 Tips for a More Accessible Website
Accessibility for All
Accessing the full range of opportunities available through websites and software is difficult for those with disabilities.
One aspect of this struggle, which we may not think about as often as we should, is with software and websites that can limit opportunities in education and employment for some people with disabilities. Here are some tips on how to make websites accessible by all clients, rather than a few.
Tips for an Accessible Website
Use alt tags: For someone who has a visual impairment and uses a screen reader alt tags are read aloud, and are the only way a user knows what the image is.
Create subtitles and transcripts: With video content, especially through YouTube, it is simple to implement subtitles and transcripts so that those with hearing disabilities can watch the video.
Describe your links: When embedding a link in a post, it's more useful to describe the link, rather than just telling the reader to click here. Not only does this boost site traffic, but it will help those who are visually impaired know what each link leads to.
Get clickable: For users with mobility problems, it can be difficult to click on small items within a tiny clickable range. Give the clickable item a wider range so the user can click on it within the item's general area.
Include an accessibility guide: Once a site is disability-friendly, include a section that lays out all of the ways your site is accessible.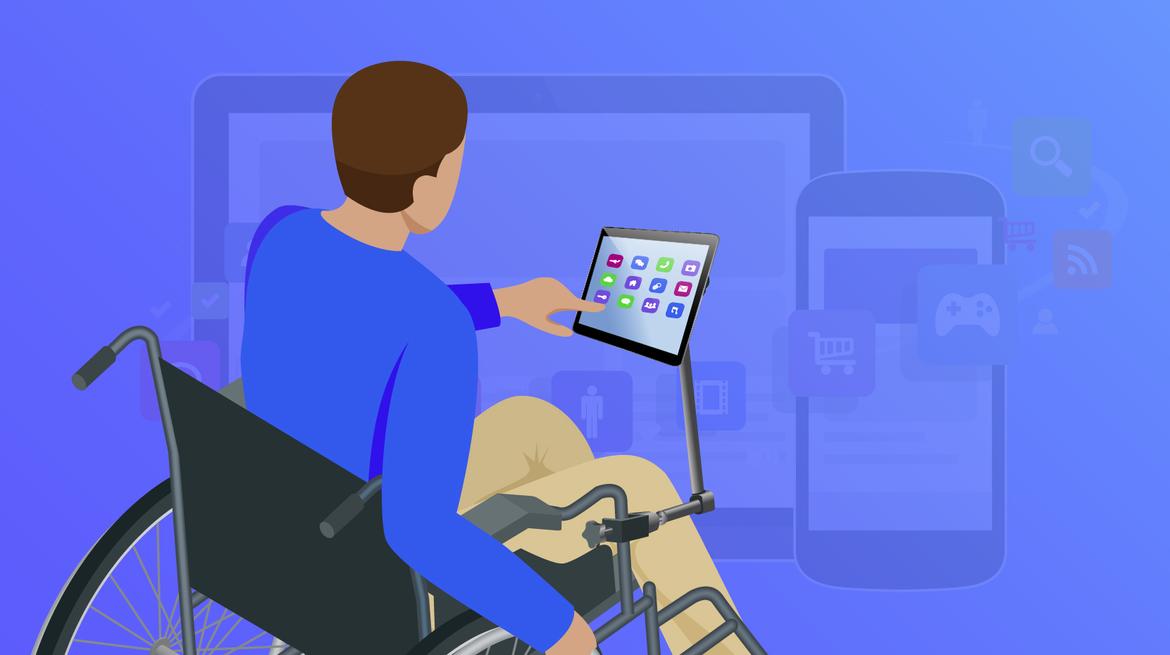 Overall, these tips will bring more users who can access your content, which is a win-win for users and businesses alike. When it comes to software development, it is a more difficult beast to tackle. This article from Washington.edu is a great resource for those wanting to learn more about designing accessible software.
---
Trusted Tech Team is an accredited Microsoft CSP Direct Bill Partner, carrying multiple Solutions Partner designations and the now-legacy Microsoft Gold Partner competency. Based in Irvine, California, we report trends affecting IT pros everywhere.
If your organization uses Microsoft 365 or Azure, you may be eligible to receive a complimentary savings report from a Trusted Tech Team Licensing Engineer. Click here to schedule a consultation with our team now to learn how much you can save today.
Subscribe to the Trusted Tech Team Blog
Get the latest posts delivered right to your inbox