Features of Microsoft Exchange 2016
Microsoft Exchange has been around for a long time, so why don't we use it very often?
Exclusively for Windows Server operating systems, the Exchange directory service developed into a bundle called "Microsoft Exchange Client", which was later discontinued with favor toward Microsoft Outlook. Though other software has taken priority, the complexities of managing Exchange Server still make it attractive for organizations to purchase it as a hosted service.
Core Features of Exchange
Let's take a look at core features through various versions of Exchange and why it's still useful today. Looking into Exchange 2016, one of the latest editions, there were quite a few new features to be excited about including:
Email improvements: including a new single-line view of the Inbox with an optimized reading pane, archiving, emojis, and the ability to undo mailbox actions like deleting a message or moving a message.
Calendar: has an updated look and new features, including email reminders for Calendar events, ability to propose a new time in meeting invitations, improved search, and birthday calendars.
Search suggestions and refiners: for an improved search experience that helps users find the information they want, faster. Search suggestions try to anticipate and return results that the user is looking for. Search refiners will help a user more easily find the information they're seeking by providing contextually-aware filters. Filters might include date ranges, related senders, and so on.
Link preview: enables users to paste a link into messages, and Outlook on the web automatically generates a rich preview to give recipients a peek into the contents of the destination. This works with video links as well.
Inline video: player saves users time by keeping them within the context of their conversations. An inline preview of a video automatically appears after inserting a video URL.
Pins and Flags: allows users to keep essential emails at the top of their inbox (Pins) and mark others for follow-up (Flags). Pins are now folder-specific, great for anyone who uses folders to organize their email. Quickly find and manage flagged items with inbox filters or the new "Task" module, accessible from the app launcher.
Performance improvements: for several areas in Outlook on the web, including creating calendar events, composing, loading messages in the reading pane, popouts, search, startup, and switching folders.
New Outlook on the web action pane: allows you to quickly click those actions you most commonly use such as "New", "Reply All", and "Delete". A few new actions have been added as well, including "Archive", "Sweep", and "Undo".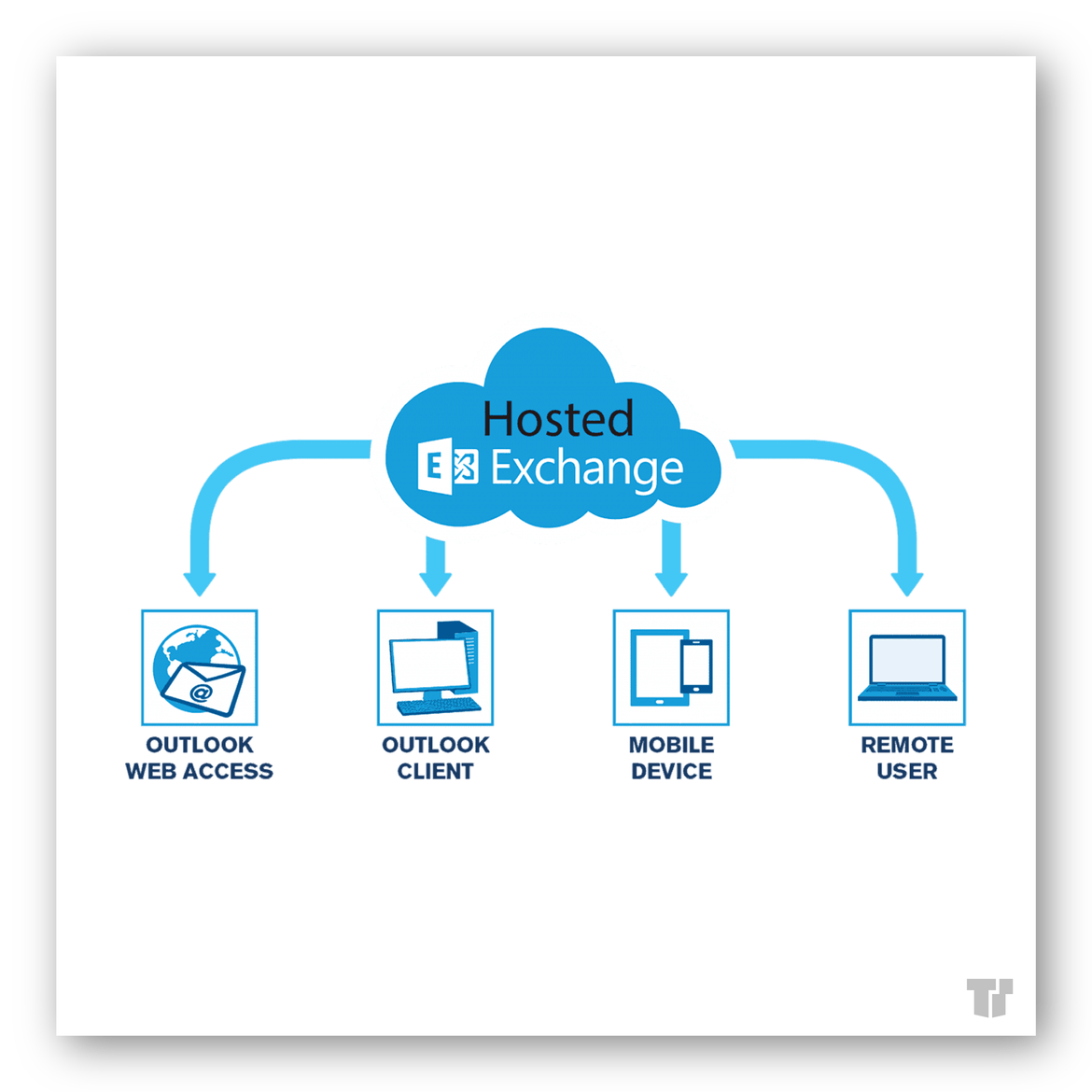 Beyond the main features, Exchange boasts of keeping the user in control. Exchange gives tailored solutions based on a user's unique needs and ensures that communications are always available. Users can move to the cloud overnight, deploy on-premises, or manage a hybrid deployment with mailboxes that are both online and on-premises.
With Exchange archiving, large mailboxes, and retention policies, users can keep important data in one place and you can take control of their storage and compliance demands. The most important role of Exchange is to enable email to be delivered directly to a server. It works by sending the emails back to individual workstations in which your staff can access. This is beneficial to small to mid-sized businesses looking to centralize and back up emails, eliminate email threats, and share calendars amongst colleagues.
Like many Microsoft products, Exchange has shifted toward subscription and online usage, which you can learn more about on our Hosted Exchange page.
---
Trusted Tech Team is an accredited Microsoft CSP Direct Bill Partner, carrying multiple Solutions Partner designations and the now-legacy Microsoft Gold Partner competency. Based in Irvine, California, we report trends affecting IT pros everywhere.
If your organization uses Microsoft 365 or Azure, you may be eligible to receive a complimentary savings report from a Trusted Tech Team Licensing Engineer. Click here to schedule a consultation with our team now to learn how much you can save today.
Subscribe to the Trusted Tech Team Blog
Get the latest posts delivered right to your inbox