Everything You Need to Know About Open License
You may have scrolled through our website and noticed some software options titled "Open License" or "OLP". These titles refer to Microsoft's Open License Programs.
What is an Open License?
The Open License Program (OLP) is a service Microsoft offers to corporations, universities, charities, and government organizations to purchase volume licenses for their products. In order to qualify for the OLP, a minimum purchase of 5 licenses is required.
NOTE: If you need a lower quantity of licenses, please contact us for a quote.
Benefits:
Wouldn't it be great to have a website that can store all of your business' software licensing and host downloads for each of your programs?
Microsoft's Volume Licensing Service Center (VLSC) can do all of this for you, and more! With the purchase of an Open License (OL), you are granted access to this portal with your Microsoft account (typically registered to your business email address).
Install with RDS:
The main benefit of using an Open License is the ability to install the software on a server using Remote Desktop Services (RDS). This is a requirement noted in Microsoft's EULA. You can still install Open Licenses on systems not using RDS.
Redistributable Licensing:
If you ever need to reallocate your software to a new machine, you are given the option to do this with ease.
Downgrade Rights:
Purchasing an Open License will grant you the latest version release of the software. If you need to download and install a previous version, you are in luck! You will also have the option to obtain the last TWO versions of the software as well, along with any revisions or service packs released along the way.
Setting up your account:
Let's go over how to set up your VLSC account.
Firstly, you will want to register your email address on the VSLC website. You will receive a few emails to confirm your account and to log in.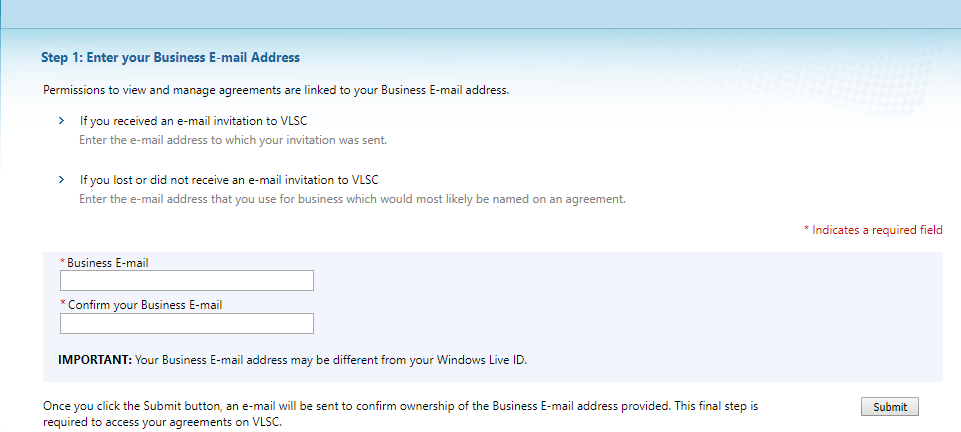 Once you are logged in, you will see an option to add an open license to your profile. This is where you will need the licensing information (which you can find delivered in your email within 1-2 days of purchasing).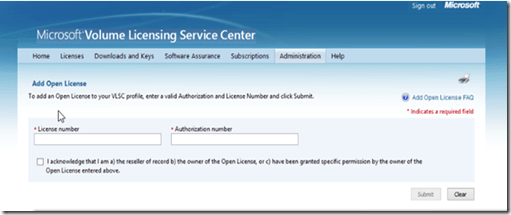 After the license has been submitted, you may have to wait for a while for the download to generate. No need to worry, just keep checking back periodically by clicking on "Downloads and Keys". When you see the download option you are looking for, you can then begin the download of the .ISO to start the installation.
---
Trusted Tech Team is an accredited Microsoft CSP Direct Bill Partner, carrying multiple Solutions Partner designations and the now-legacy Microsoft Gold Partner competency. Based in Irvine, California, we report trends affecting IT pros everywhere.
If your organization uses Microsoft 365 or Azure, you may be eligible to receive a complimentary savings report from a Trusted Tech Team Licensing Engineer. Click here to schedule a consultation with our team now to learn how much you can save today.
Subscribe to the Trusted Tech Team Blog
Get the latest posts delivered right to your inbox