The Most Reliable Payroll Software for your Business
The Best Payroll Software
In the world of payroll software, the bar is set high for customer satisfaction. Not only does the best payroll software have to provide a good experience for its administrator, but the user experience also must be easy to manage, operate and navigate for every employee in the company. Not to mention, it must encompass all the information, tools, and applications needed for accurate recordkeeping, particularly in the areas of taxes and withholding. Various factors can adversely affect employee morale, such as late or inaccurate paychecks, to name a few. These can seriously sabotage well-being and goodwill.
Trusted Payroll Programs
Helpful as it is, payroll software is not free. Chances are, you will need to pay for the best payroll software — and depending on the size of your company, it can end up costing a lot. You will, however, get what you pay for. Timely tax reporting, staying abreast on tax changes, medical coverage, 401K plan contributions, and other details are no easy feat. Sound overwhelming? What program should you choose: Square Payroll vs. Intuit Payroll? Paycor or OnPay? You need a tried and trusted payroll software program that has the reputation and the know-how to check off all those must-have boxes, such as Intuit QuickBooks, which is consistently ranked as one of the best payroll software service programs. It was BusinessNewDaily.com's pick for the best payroll service for small businesses in 2021.
Intuit QuickBooks Desktop Pro
It's essential to have Intuit QuickBooks Desktop Pro within your company to help manage these intricate and complicated details. There are several iterations of Intuit QuickBooks, including desktop and QuickBooks online integration versions. Trusted Tech Team offers several non-subscription and subscription QuickBooks Desktop Pro options, including Desktop Pro for Windows and Intuit QuickBooks Desktop for Mac. Desktop Pro provides your company with a wide range of upgraded support features, including unlimited customer support, automatic data backup and recovery, the latest security patches and updates, performance tracking, Excel data importing capabilities, Quicken, and many others.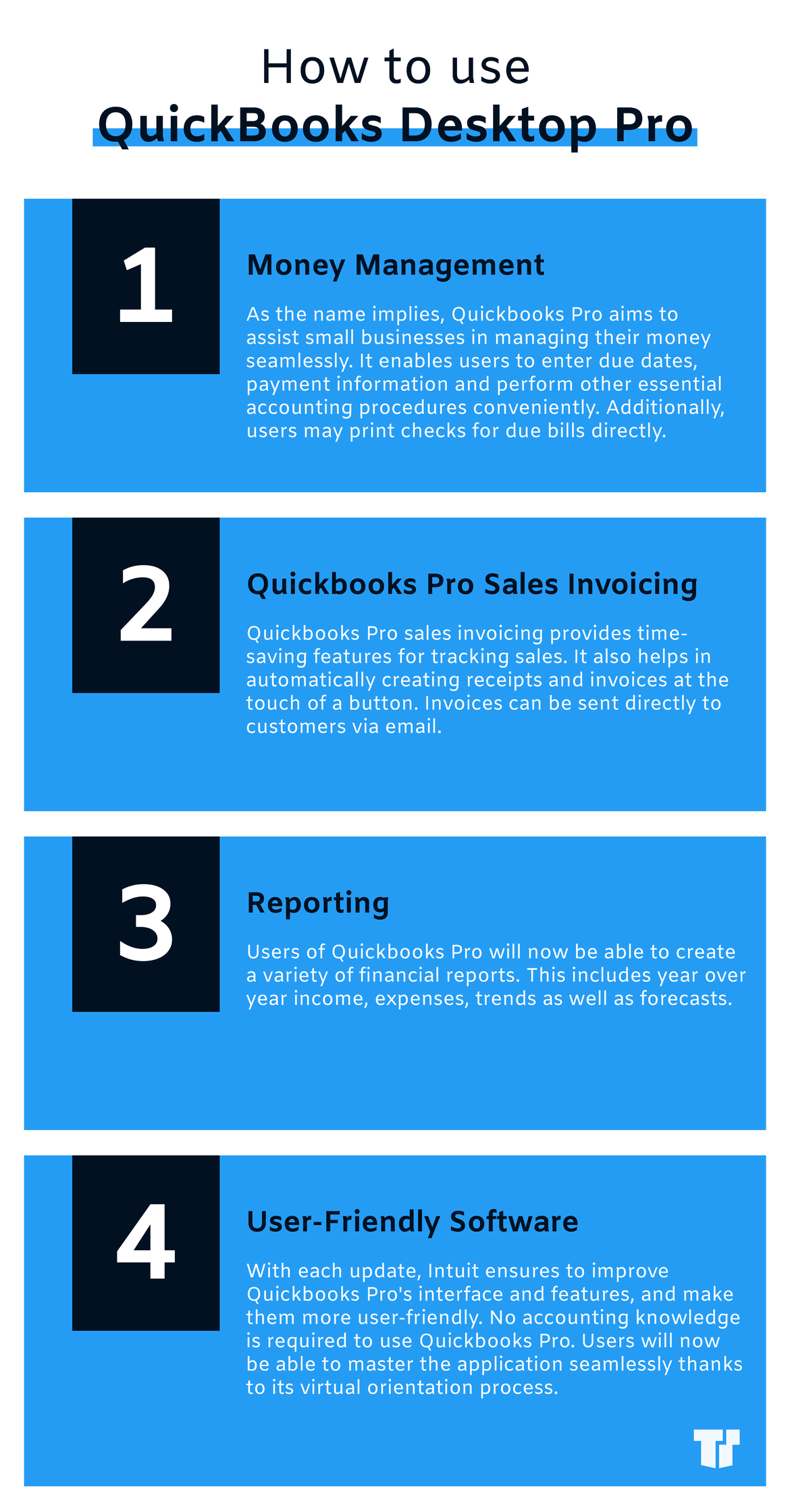 QuickBooks Online Integration
In addition to the features included in QuickBooks, this software is also notable because of its flexibility and variety. There are several service plans available, including a monthly license and an outright license. QuickBooks online integration with QuickBooks' accounting software is also a plus. In addition to its easy-to-use and comprehensive features, it is also easy to use for employees, allows for a wide range of payroll reports, and offers self-service options for employees.
---
Trusted Tech Team is an accredited Microsoft CSP Direct Bill Partner, carrying multiple Solutions Partner designations and the now-legacy Microsoft Gold Partner competency. Based in Irvine, California, we report trends affecting IT pros everywhere.
If your organization uses Microsoft 365 or Azure, you may be eligible to receive a complimentary savings report from a Trusted Tech Team Licensing Engineer. Click here to schedule a consultation with our team now to learn how much you can save today.
Subscribe to the Trusted Tech Team Blog
Get the latest posts delivered right to your inbox