I Just Received a Microsoft SAM Audit Email. What Should I Do Now?
Software Asset Management (SAM) Review Request
You've used Microsoft products and platforms for years, and it has always been business as usual. Today, however, you happen to open your email to find a Software Asset Management (SAM) review (also known as an "audit email") request enclosed.
Although a SAM audit is touted as an "optional" engagement, the email asserts the service is "extremely beneficial" for your company, may offer valuable insights regarding your current SAM practices, and can provide your company opportunities for improvement. In addition, your participation in this "optional review" can serve as a way to "avoid a contractual audit", which makes it sound much less optional than previously stated. What should you do?
Is It REALLY "Optional"?
A SAM audit email will often arrive out of the blue. Although the email claims the review will be optional, it is nothing less than an audit. If you consent to a SAM engagement, Microsoft auditors will demand information about your software deployments. In addition, they are likely to make seemingly unreasonable deadline requests for all of the information.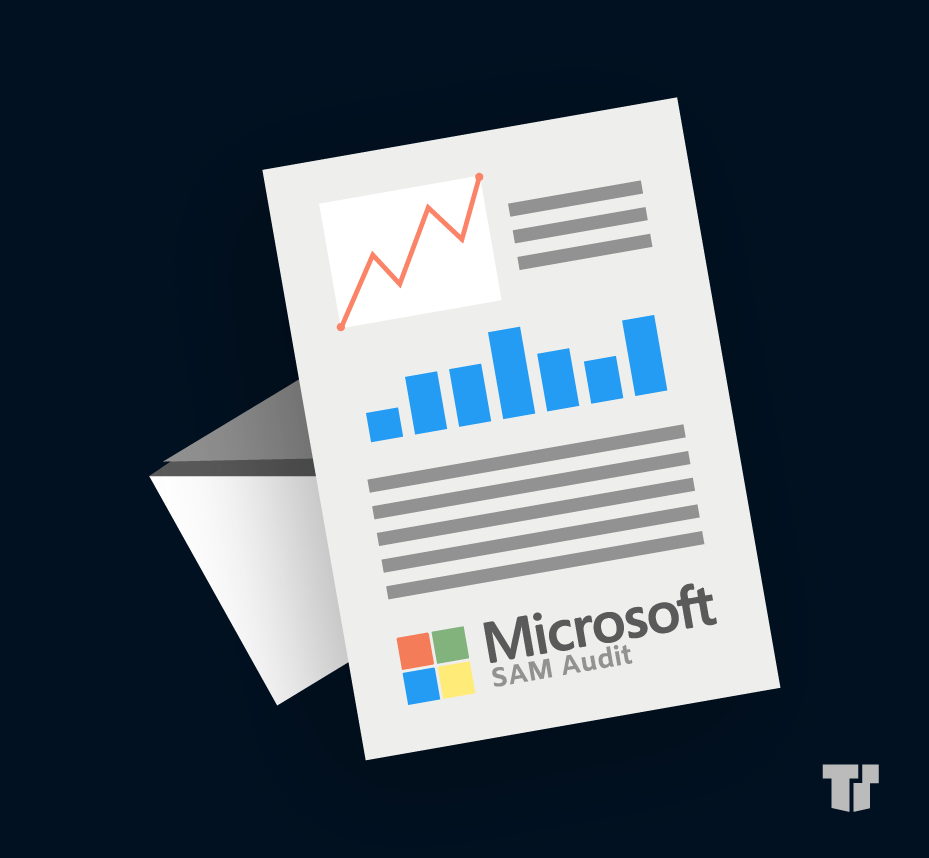 How To Respond to a SAM Review Request
If you have received a SAM audit email, it is important to know that you are not being fined. Though you might be tempted to ignore the review request, promptly responding in a detailed manner will ultimately benefit you. The audit may seem intimidating, but consider it a good opportunity (albeit unplanned) to review your software and to remedy any existing compliance issues; thus avoiding potential legal actions and over $100,000 in fines.
Should you decide that you could benefit from that third-party assistance, you can contact TTT for complimentary SAM audit support. We will be happy to:
Correspond with the Microsoft SAM team on your behalf
Complete an independent licensing check on your systems
Provide a licensing package that gets you in compliance (at minimal cost)
Compile licensing package to satisfy SAM compliance report
Provide a growth roadmap and prospective budget
Document Your Assets
If the results of your audit are unfavorable, it may not be your fault.
Dubious software providers have been known to pay for a single license and charge for multiple licenses while installing the single license on all of the workstations, so it is important to maintain a license for each workstation. It is also important to store all of your project proposals, make copies of all receipts, and request licensing copies whenever a provider facilitates a new project. Furthermore, if you have unintentional over-deployment of Microsoft products (e.g., unused installations), your company will be expected to purchase these uses.
---
Trusted Tech Team: A Microsoft Gold Partner
Our team is uniquely qualified to provide you with the knowledge and support you need to navigate your SAM audit. Our Audit Support services will help you properly respond to contractual audit demands and non-optional audit requests. For assistance, contact our Customer Support team at (855) 202-8140 or support@trustedtechteam.com. We are available Monday-Friday 6AM to 4PM PST.
Subscribe to the Trusted Tech Team Blog
Get the latest posts delivered right to your inbox