Next-Level Notetaking with Microsoft OneNote
OneNote is a Microsoft application designed for research, note-taking, and information storage. Manage text, graphics and other assets in simple, free-form documents that are shareable or exclusive.
OneNote arranges each notebook you create by section and page (template). You can even maintain several notebooks within the application depending on your needs and interests. Notes are organized within movable, interactive containers where you can create tables, draw images, insert pictures, attach files, record audio, caption video, etc.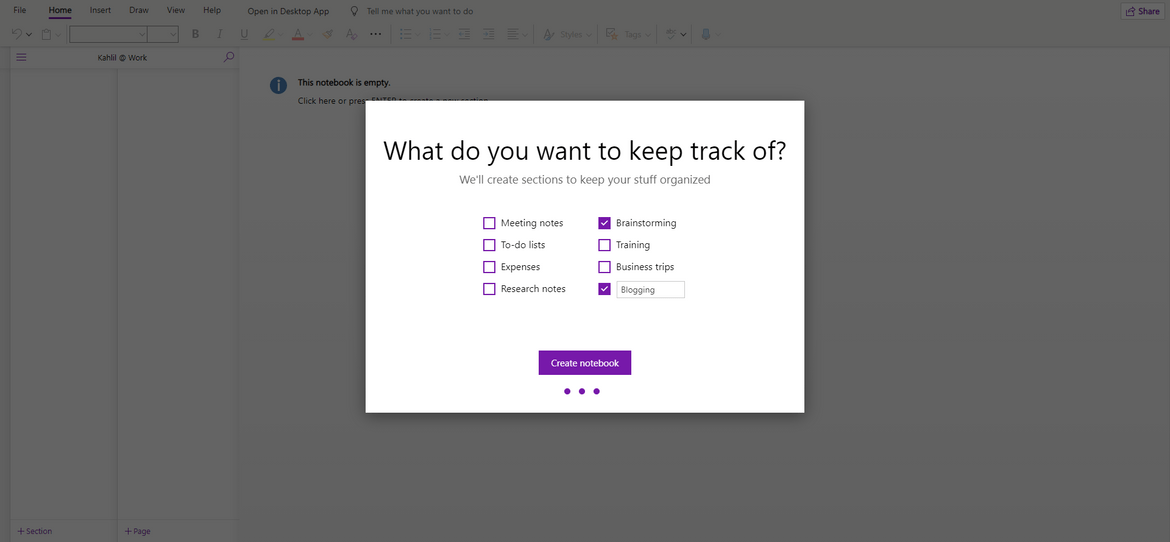 For advanced note-taking, you can create subpages and subsections, plus annotate, outline, sync, and tag your notes as needed. OneNote even includes a search feature for a quick find - just in case you happen to lose track of any important information or details.
If you need to add external files to your notes, you can either upload them to OneDrive and insert the link into the note OR you can insert the file into the note as a separate attachment or printout. Once added, any changes you make in the note will also be saved in the original file.
If you don't have the time and/or enough free fingers to type out your notes, you can handwrite them with a mouse, stylus, or even your finger. Upon completion, convert your handwriting to text then edit, format, and even highlight it as you would if you had typed it out.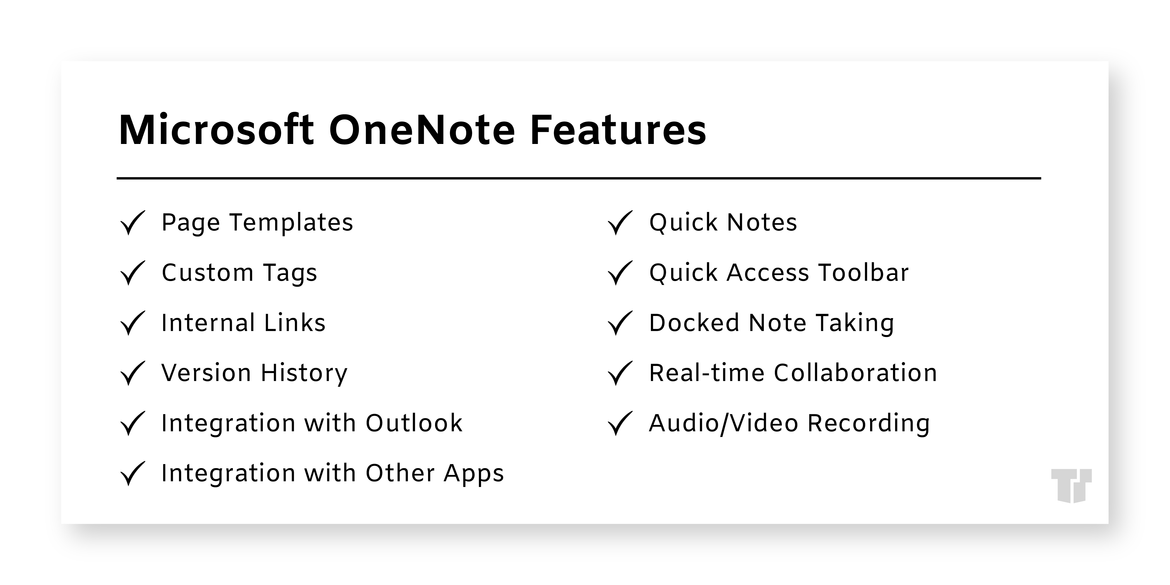 Bonus Tips & Tricks
To heighten your notetaking experience, click here to learn about OneNote's featured apps and devices; and for a comprehensive list of keyboard shortcuts for each version of OneNote, visit this link.
NOTE: OneNote for Windows 10 is pre-installed on all editions of Windows, and it is also available as a free download in the Microsoft Store. If your system detects multiple versions of OneNote, Windows may prompt you to select the version you want to use as your default app.
---
Trusted Tech Team is an accredited Microsoft CSP Direct Bill Partner, carrying multiple Solutions Partner designations and the now-legacy Microsoft Gold Partner competency. Based in Irvine, California, we report trends affecting IT pros everywhere.
If your organization uses Microsoft 365 or Azure, you may be eligible to receive a complimentary savings report from a Trusted Tech Team Licensing Engineer. Click here to schedule a consultation with our team now to learn how much you can save today.
Subscribe to the Trusted Tech Team Blog
Get the latest posts delivered right to your inbox