Remote Workforce Management with MyAnalytics Insights in Azure AD
MyAnalytics, the AI-powered "fitness tracker" for people managers, and remote teams, is available in Office 365 and Microsoft 365 Enterprise and Business suites that include Exchange Online.
MyAnalytics can determine who is a people manager and who are team members via Azure Active Directory (AD). A manager must have team members listed in Azure AD in order to access MyAnalytics in the Insights Outlook add-in. MyAnalytics summarizes vocational self-management, then suggests enhancements to maximize remote team productivity and time management. To further enhance its features, Microsoft recently rolled out a new series of platform insights:
Delay Email Delivery
The "Delay email delivery" inline suggestion schedules Outlook email delivery in alignment with the availability and time zones of email recipients. This inline suggestion is available for MyAnalytics users with an M365 E5 license and will soon be available to all MyAnalytics users.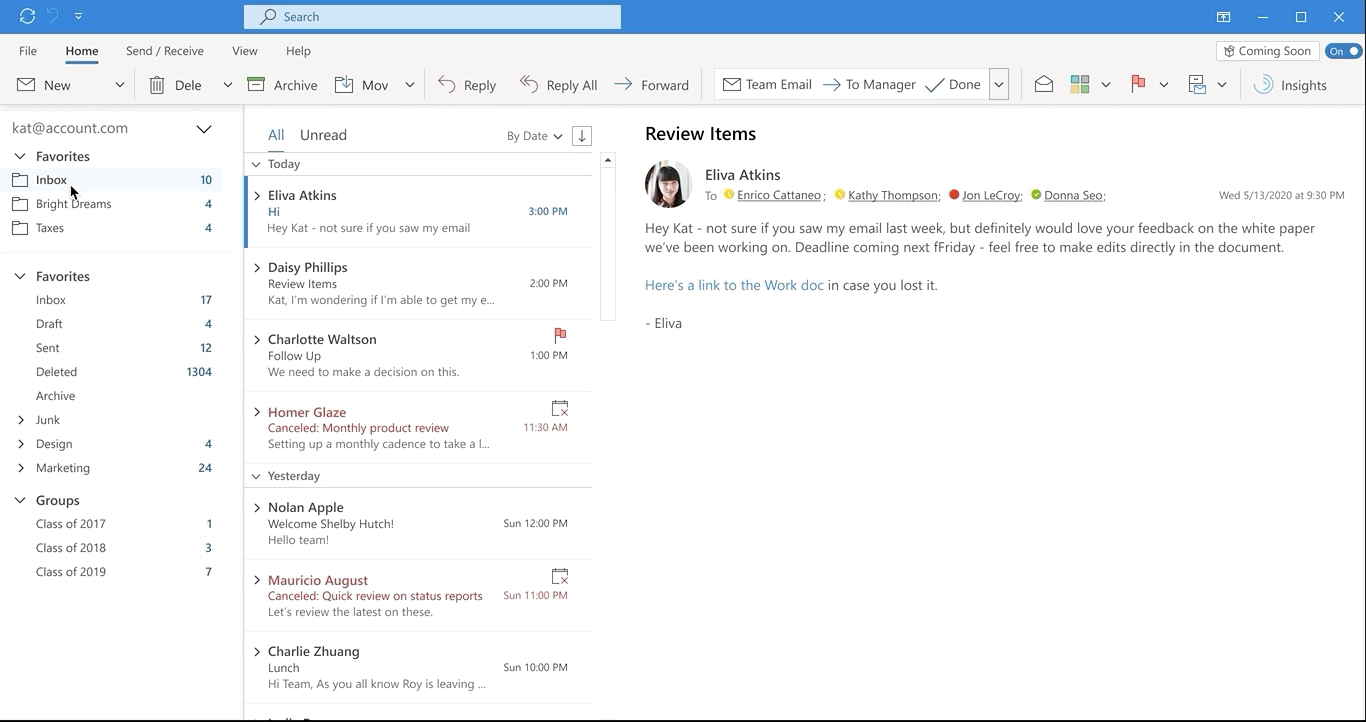 Plan Time Away
The "Plan your time away" checklist helps people managers ease their planning process for time away from work by:
Pre-organizing your calendar by canceling, declining, or rescheduling meetings.
Composing automatic replies and notifying your team about your planned time away.
Scheduling focus times to complete tasks prior to departure and to "catch up" on tasks upon your return.
This insight is currently rolling out to all MyAnalytics users.
MyAnalytics also includes 3 distinct "catch up" features that help remote people managers keep abreast of important team activities and progress
Catch up on email with a summary of unread email from assigned important contacts to eliminate clutter.
Catch up on documents with an essential list of shared OneDrive and SharePoint documents.
Catch up with your team to maintain awareness of their needs with meeting insights, outstanding tasks, etc.
Set Lunch Hours
The "Set lunch hours" insight protects your daily lunch period from schedule overlap and personalizes relative MyAnalytics insights. Once you confirm your lunch hours, MyAnalytics utilizes confirmed lunch hour time data to generate focus and meeting time recommendations. This insight is now available for all MyAnalytics users.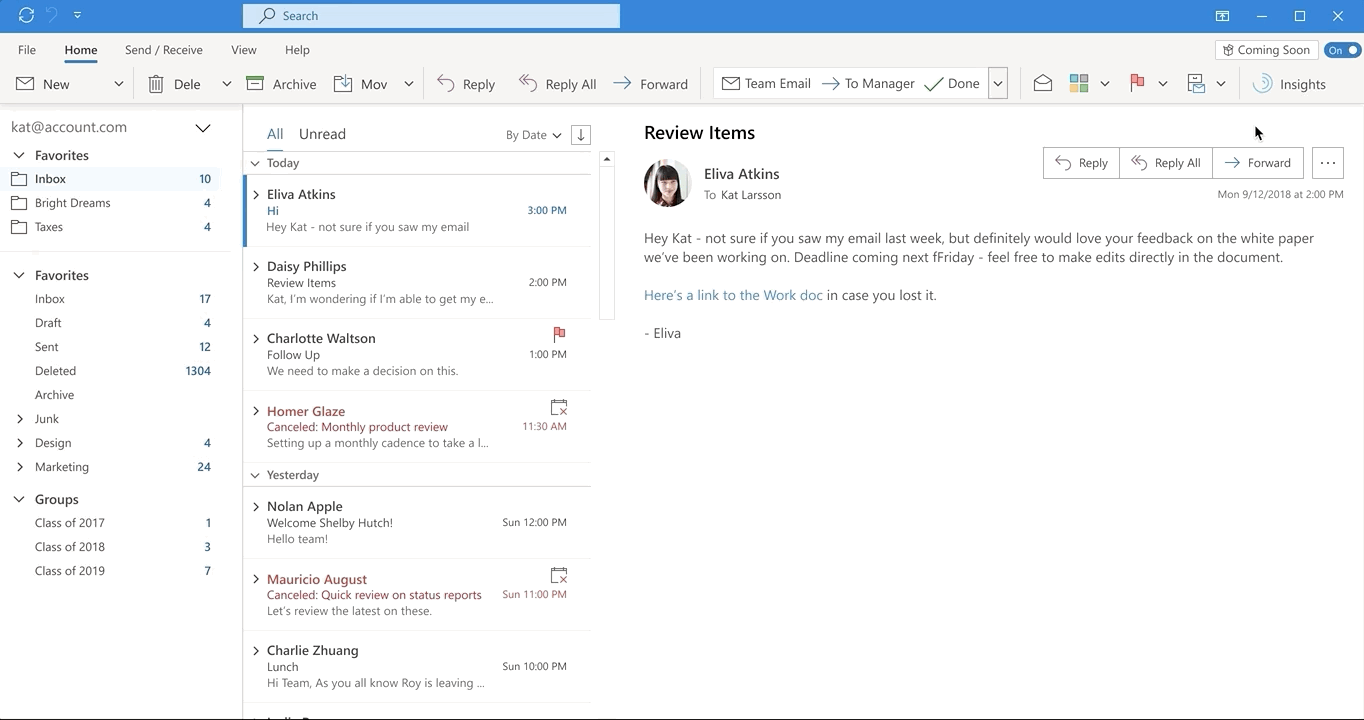 Plan Focus Time
The Focus plan allows people managers to block up to 2 hours per day to complete of top-priority tasks. For example, this feature can silence chats in Teams or Skype for Business during this time.
The automated booking algorithm prioritizes morning hours, when available, so you can complete tasks at your functional peak. To reinforce concentration, your Teams status will automatically switch to "Focusing" at this time; so you will only receive urgent or priority access notifications.
---
Trusted Tech Team: A Microsoft Gold Partner
For a complete list and description of MyAnalytics insights and features, check out this recent update from Microsoft. You can also contact Trusted Tech Team for a free consultation.
Subscribe to the Trusted Tech Team Blog
Get the latest posts delivered right to your inbox