Windows Sandbox – Incognito Mode for Your OS
Windows Sandbox is a new lightweight desktop environment tailored for safely running applications in isolation. - Hari Pulapaka - Microsoft
Features Rundown
As you probably know, Windows 10 updates have been awfully dicey over the past few months and have even led to experts recommending they be turned off. That said, an upcoming feature recently announced by Microsoft has us hopeful for the future.
The new feature, known as Windows Sandbox, allows Windows 10 Pro or Enterprise users to quickly create an ephemeral instance of Windows 10 that is lightweight and completely isolated from the host system. This means users can run untrusted software, visit potentially infected web pages, or simply experiment with Windows features without worrying about affecting their host machine or fussing with setting up an entire virtual machine. (While we'll leave the full list of possibilities from this ultimate incognito mode to your imagination, we'd love to hear what you think in the comments below!)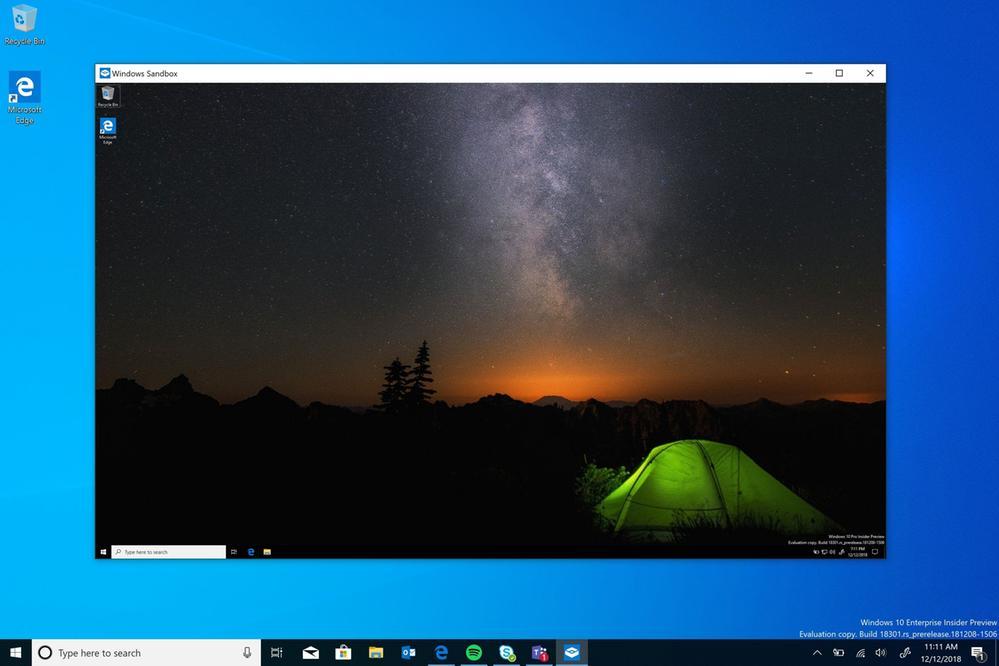 Requirements
There are some host requirements that must be met before users can start playing around with Windows Sandbox, but most modern devices should be able to meet them. They are as follows:
Windows 10 Pro or Enterprise – Build 18305 or later
AMD64 architecture (Don't let the AMD slip you up – a 64-bit processor from AMD or Intel is fine)
Virtualization capabilities enabled in BIOS
At least 4GB of RAM (8GB recommended)
At least 1 GB of free disk space (SSD recommended)
At least 2 CPU cores (4 cores with hyperthreading recommended)
Lastly, there's no official date on when Build 18305 will make its way to the public, but it is currently on the Windows 10 Insider Preview Fast ring. We will post more information as it's released and even provide some guides and cool use cases once we get our hands on Windows Sandbox.
Subscribe to the Trusted Tech Team Blog
Get the latest posts delivered right to your inbox