Microsoft Introduces Fluent Design to Office Apps
Fluent Design
Microsoft's Fluent Design System is nothing new, as it has already been integrated into recent Windows 10 updates. However, the company has recently added this overhaul to their Office 365 apps, including Word, Excel, PowerPoint, and Outlook.
What changes can we expect? Let's take a look.
Ribbon
The redesigned Ribbon now includes new animations, easily accessible icons, and modern yet subtle color changes. Microsoft has also collapsed the traditional three-row view into a single line that highlights the most important features, though the traditional view will still be available for users who prefer it.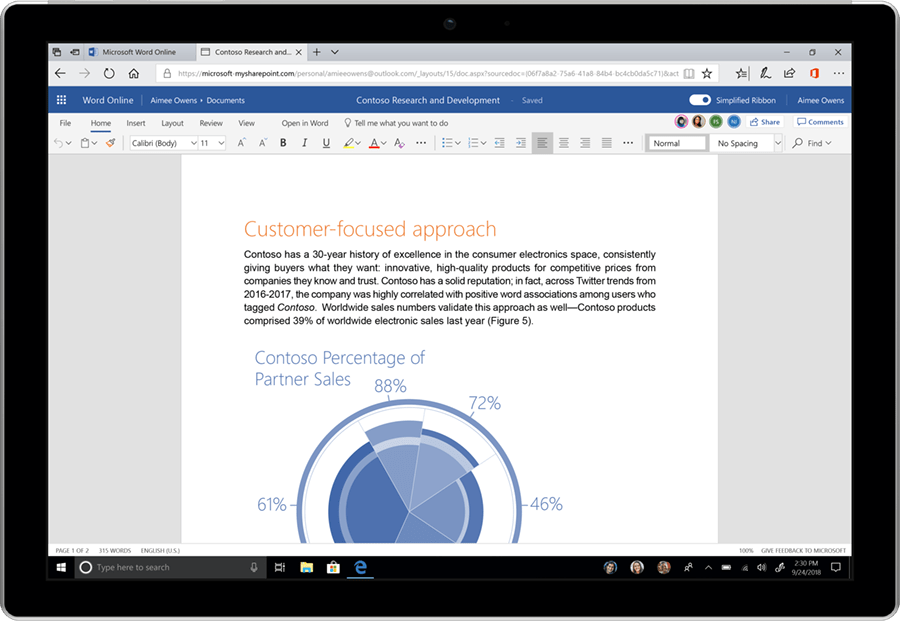 New Colors and Icons
Apps will now have new icons and colors built as scalable graphics, giving crisp, cleans lines on screens of all sizes. Office.com users will be the first to use this feature, with Insiders seeing changes later this month.
Zero Query Search
An AI- and Microsoft Graph-powered feature brings up useful recommendations for searches every time the cursor is placed in the search box. This feature is already integrated into Office.com, SharePoint Online, and the Outlook mobile app.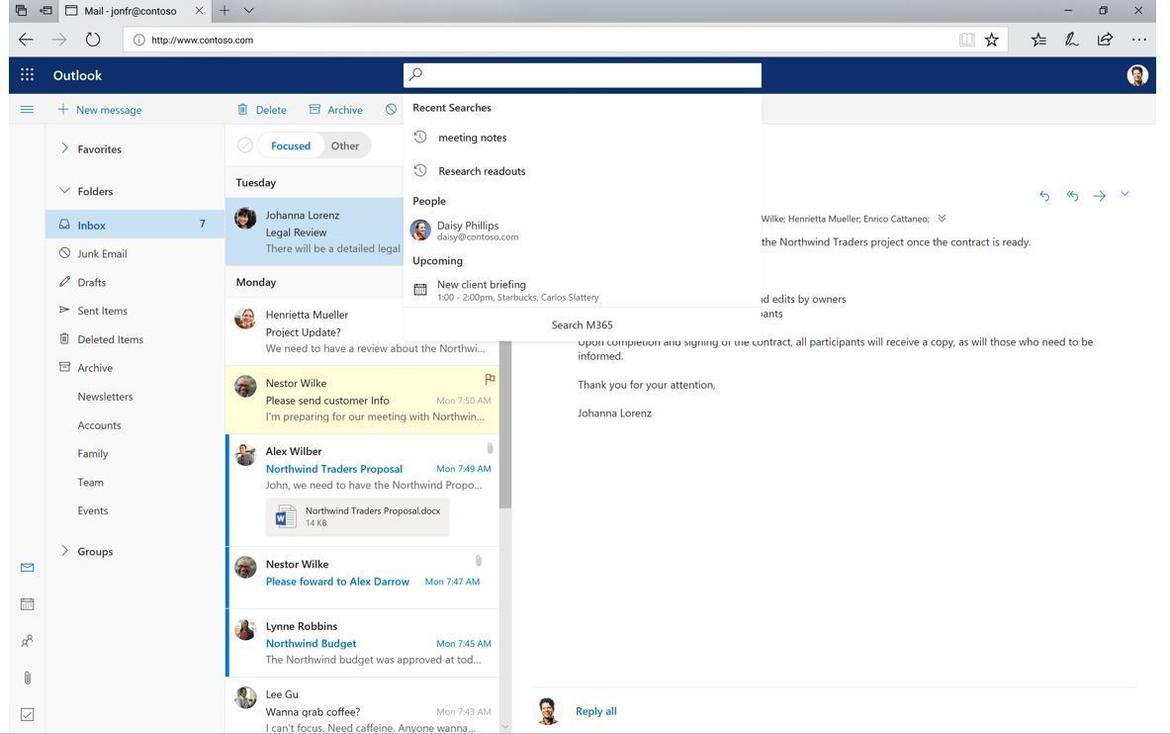 The Focus
Microsoft is focusing on three principles when making the shift toward Fluent Design including:
Customers: Using a customer-driven innovation process to co-create the design of the Office apps.
Context: New designs keep in mind the context that you're working in, so you can focus on the job at hand. That means surfacing the most relevant commands based on the work you're doing and making it easy to connect and collaborate with others.
Control: The way someone uses the apps often depends on specific parts of the user interface, therefore Microsoft is giving users control and allowing them to toggle significant changes on and off.
---
Trusted Tech Team is an accredited Microsoft CSP Direct Bill Partner, carrying multiple Solutions Partner designations and the now-legacy Microsoft Gold Partner competency. Based in Irvine, California, we report trends affecting IT pros everywhere.
If your organization uses Microsoft 365 or Azure, you may be eligible to receive a complimentary savings report from a Trusted Tech Team Licensing Engineer. Click here to schedule a consultation with our team now to learn how much you can save today.
Subscribe to the Trusted Tech Team Blog
Get the latest posts delivered right to your inbox