How To Expand Business Productivity with Microsoft Visio
Microsoft Visio is a vector design program used to create diverse charts and diagrams. Available in both Standard and Professional editions, Visio is generally available in Microsoft Office.
Plans, Charts, & Timelines
Though its most common use is building basic charts, Visio is actually a diverse tool that can expand multiple business verticals. Here are some of Visio's most common and lesser-known uses:
Organizational Charts
Extract information from Excel spreadsheets to create organizational charts.
For example, after creating a spreadsheet with the names, titles, and contact information of your team members, you can use Visio to migrate that data from the sheet to a chart. Upon completion, you can export it to other Microsoft applications like Word or PowerPoint.
Workflow Charts
Departments require different workflows for specific tasks or projects.
Though you can create a simple document or spreadsheet to outline workflows, it may be difficult for some team members to decipher and follow them. Instead, you can use Visio to create a clean and organized workflow chart to detail the necessary processes, which would be easier for your team to interpret.
Floor Plans
Companies should display floor plans on every level of their facilities.
These plans ought to show the locations of rooms, doors, and exits. They should also include the best emergency escape routes. You can create these diagrams in Visio and print them out for display in every office - preferably next to a door where it is highly visible.
Project Timelines
Design simple project timelines that highlight important deadlines.
Rather than distribute one Gantt chart per deadline, and as a component of the entire team project, you can use Visio to create singular timelines per department. As a result, each team member can reference timelines specific to their role and deadlines.
Design Parts & Plans
Visio is user-friendly, and can benefit novices and experts alike.

For example, when electrical engineers design new project components, they can use Visio to create and label schematic diagrams. For other design-based fields, like architecture, Visio imports AutoCAD drawings to enhance existing diagrams and plans.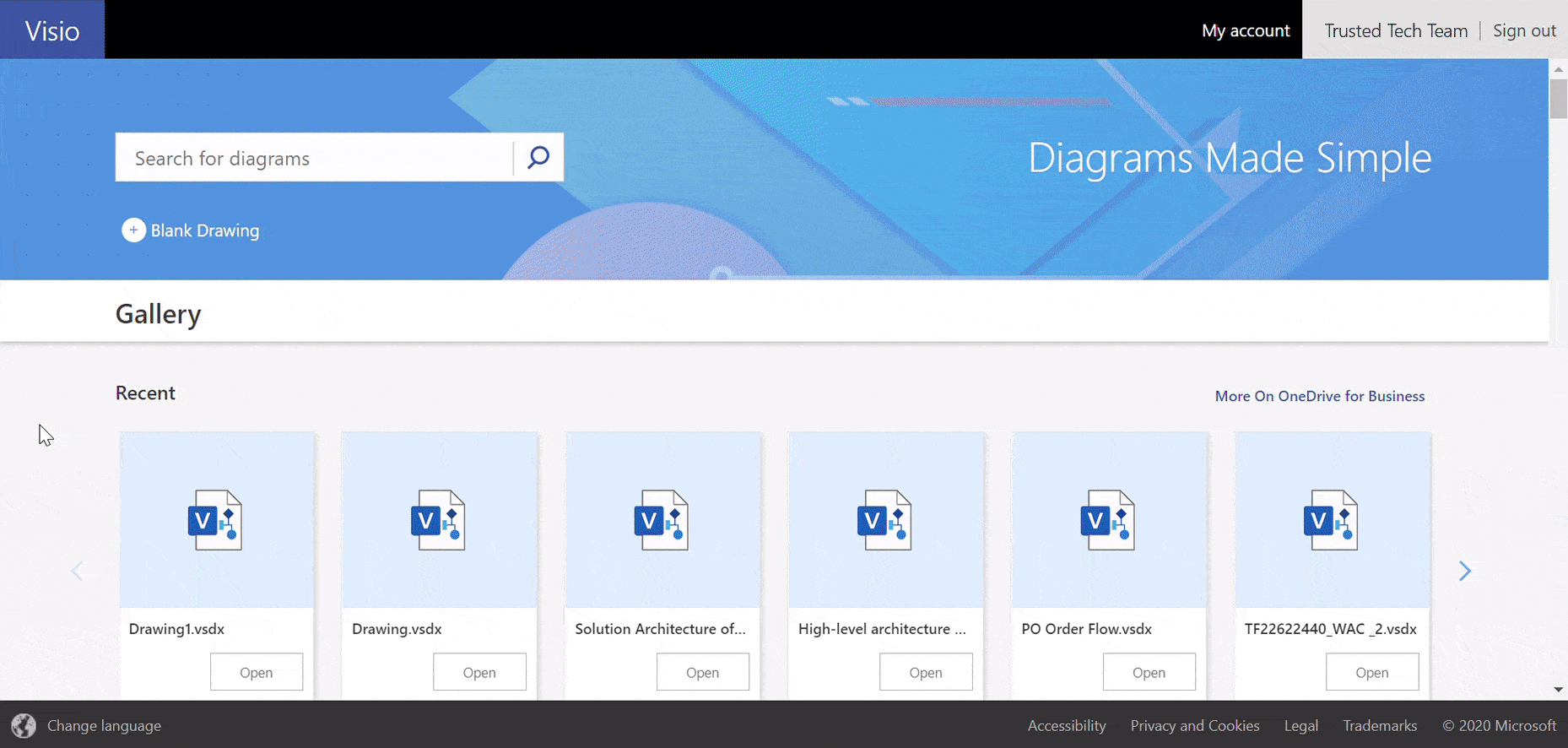 For a more comprehensive directory of diagrams and templates, click here.
---
Trusted Tech Team is an accredited Microsoft CSP Direct Bill Partner, carrying multiple Solutions Partner designations and the now-legacy Microsoft Gold Partner competency. Based in Irvine, California, we report trends affecting IT pros everywhere.
If your organization uses Microsoft 365 or Azure, you may be eligible to receive a complimentary savings report from a Trusted Tech Team Licensing Engineer. Click here to schedule a consultation with our team now to learn how much you can save today.
Subscribe to the Trusted Tech Team Blog
Get the latest posts delivered right to your inbox