Microsoft is continually updating and refining its software lineup features to keep up with changing online environments and the needs of its clients. Several new features have recently been announced within Microsoft 365 that have made the world's most popular productivity tools even better. We've highlighted a few in this blog including new and improved capabilities in Teams, streamlined Outlook communication capabilities, and new features in Microsoft Forms for education.
New Microsoft Teams Features
With the Microsoft Teams Connect Shared Channels "general availability" announcement, organizations can now collaborate easier. In addition to its "standard" and "private" channel options, Microsoft has added a new "shared channel" within Teams. This addition will avoid "tenant switching," which has been cumbersome for users. This feature also prevents data overshares, because the shared channel guests have access to the teams they are members of. To access this capability, it is important to note that it is an "opt-in" choice for both the sharing organization and the guest member's organization. 
New collaboration tools will also be introduced, including Video Clip sharing, a Microsoft Whiteboard Collaborative Annotations feature, and Excel Live. Video Clip sharing allows users to record shared videos, and Excel Live allows Teams users to collaborate in real-time. Microsoft has not indicated when these two specific features will be available. The Collaborative Annotations feature in the Whiteboard app is now generally available. This feature allows participants to "draw, type and react" by using displayed content within Whiteboard.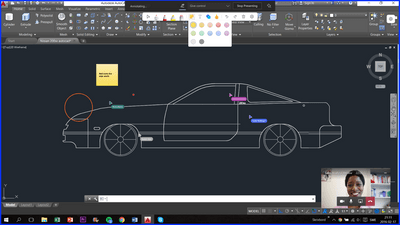 Streamlining Outlook
One of the newest Microsoft 365 updates is Bookings with me, a feature that offers ways to streamline your communication to better manage your time. This web-based personal scheduling page allows users to create custom meeting types and share them with others. Whether you need to set up customer and client meetings, set up office hours, schedule one-on-one meetings, or simply, carve out a coffee break, Bookings with me will allow you to create, manage, and update meetings from one page. Click on Create bookings page to customize and create your personalized Bookings page in your web calendar. 
Microsoft Forms for Education 
Microsoft Forms offers some new communication and creation features for educators. These include: 
A "Quick import" icon to easily import Word or PDF files into Forms
New form templates that are specifically designed for teachers and other educators 
Time duration enabling that can be set in the settings pane for timed homework assignments and quizzes
The ability to search group chats or channels in order to share quizzes, surveys, and other forms through direct distribution to Teams
Enhanced dynamic poll results view that "fosters the culture of appreciation for participation"
---
Trusted Tech Team is an accredited Microsoft CSP Direct Bill Partner, carrying multiple Solutions Partner designations and the now-legacy Microsoft Gold Partner competency. Based in Irvine, California, we report trends affecting IT pros everywhere.
If your organization uses Microsoft 365 or Azure, you may be eligible to receive a complimentary savings report from a Trusted Tech Team Licensing Engineer. Click here to schedule a consultation with our team now to learn how much you can save today.
Subscribe to the Trusted Tech Team Blog
Get the latest posts delivered right to your inbox