New Microsoft 365 Features: What you Need to Know
Microsoft is rolling out an exciting range of updates to its Microsoft 365 Suite. These updates are designed to help organizations as they transition towards hybrid work and support businesses in their efforts to reduce costs while increasing productivity! Microsoft Viva Goals will be given a slew of new capabilities; Whiteboard now offers customizable templates, and Polls in Teams meetings will receive an update to enhance cross-team communication. Plus, Microsoft will release advanced deployment guides to assist businesses in optimally using their Microsoft services. All these updates strive to empower the digitally oriented-modern workplace!
New Viva Goals Capabilities
With the new Viva Goals integration now available in Teams, organizations can easily align their priorities and focus on achieving business outcomes. This integration allows individual team members to effortlessly create, edit, update, and share objectives and key results (OKRs) directly within their already established workflow. Additionally, administrators will now have access to more advanced analytics capabilities. These features will allow viewing of OKR adoption metrics, clearly tracking progress and giving desired insight into how the team is performing.
Easier Collaboration in Outlook, Whiteboard, and Teams 
Outlook, Whiteboard, and Teams have received updates to improve user collaboration. Loop Components in Teams chat is now available in Outlook for Windows on the web, making it possible to make changes to Loop in the body of an email and keeping updates in sync across Outlook and Teams. Microsoft Whiteboard now allows users to create and save customized templates for quick and efficient creation of new whiteboards.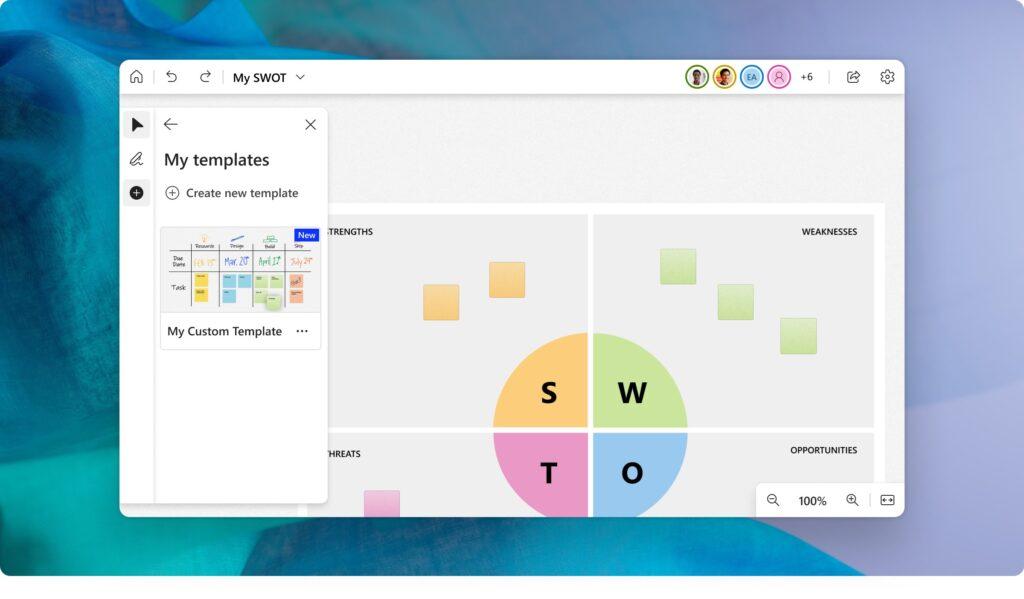 The Polls feature in Teams meetings is also being updated to enhance communication and allow managers to better understand team members' sentiments. The updated feature includes the ability to ask multiple questions with a single click, get instant feedback, and add images to different types of questions, such as word cloud, quiz, rating, or ranking polls. The updated Polls app can be downloaded within Teams meetings.
Finally, Microsoft 365 offers advanced deployment guides to help administrators successfully plan, deploy, and manage Microsoft 365. These self-service tools are based on Microsoft 365 deployment best practices. They provide customized advice and built-in automation to help organizations accelerate their time to value and free up administrators to focus on other tasks.
If you have questions about the new M365 features or would like to learn about M365 savings that your business may be eligible for, contact our support team by phone, live chat, or email. As a Microsoft Gold Partner, Trusted Tech Team has advanced knowledge of Microsoft apps, functions, and software. We're happy to help!
---
Trusted Tech Team is an accredited Microsoft CSP Direct Bill Partner, carrying multiple Solutions Partner designations and the now-legacy Microsoft Gold Partner competency. Based in Irvine, California, we report trends affecting IT pros everywhere.
If your organization uses Microsoft 365 or Azure, you may be eligible to receive a complimentary savings report from a Trusted Tech Team Licensing Engineer. Click here to schedule a consultation with our team now to learn how much you can save today.
Subscribe to the Trusted Tech Team Blog
Get the latest posts delivered right to your inbox