Azure Vs. AWS: The Best Bang for Your Buck
Millions of businesses transitioned their workloads to the cloud in 2021. Will your business make this transition in the future? If so, you may notice that there are a lot of choices out there. Two industry leaders are AWS (Amazon Web Services) and Microsoft Azure. Together, they make up over half of the industry's market share. Both of these highly-rated web service products are well-known, established businesses with good foundations, expertise, and financial resources. Between the two, which one will offer the most bang for your buck?
AWS and Azure Similarities
There are a lot of similarities between AWS and Azure, including global network availability, strong security, and high-speed performance. Both MS Azure and AWS offer great support, technical documentation, and tailored plans. These two companies also feature strong core security features, ample file storage, low latency, load balancing, and quick load times. Aside from security specifics, one of the biggest questions is about pricing. Pricing, either in a package or by-the-service, varies. It is often difficult to pin down exactly how much these virtualization products will cost. What makes it even more confusing is that many cloud product services, although the same, have wildly different terminology between companies. For that reason, making side-by-side comparisons are not easy.
Save with Contracts
Both AWS and Azure offer free access to their products for basic services. Although this free option might be OK for some smaller companies, larger enterprises will likely want to shell out more for upgraded features. One thing is for certain: When you pay for a full year instead of month-by-month, you'll save big — up to 75% in some cases.
Price Calculators
When it comes to AWS versus Azure pricing, the general thought is that AWS is less expensive than Azure, particularly with Block Storage. Azure, however, might be cheaper for Object Storage. Both companies offer pricing calculators, which allow you to combine the features and tailor these platform products to meet your business needs. Visit the AWS pricing calculator or the Azure price calculator to compare and contrast these products based on the services your business needs and its demands within its cloud infrastructure.
Compare and Decide: AWS vs. Azure Pricing
What product is right for you? Your business can compare and decide. Both platforms are rated highly; however, AWS rates the highest — above Microsoft, Google, and others — in Gartner's Magic Quadrant for Cloud Infrastructure and Platform Services. If your business already has Windows/SQL Server, Office 365, or central IT management, however, Azure may offer more value. Because Azure's primary audience is organization-focused (not just a sole developer or a team of developers), it "plays well" with existing infrastructure better than any other cloud provider. This can ultimately save on service costs and ensure that management is easier overall.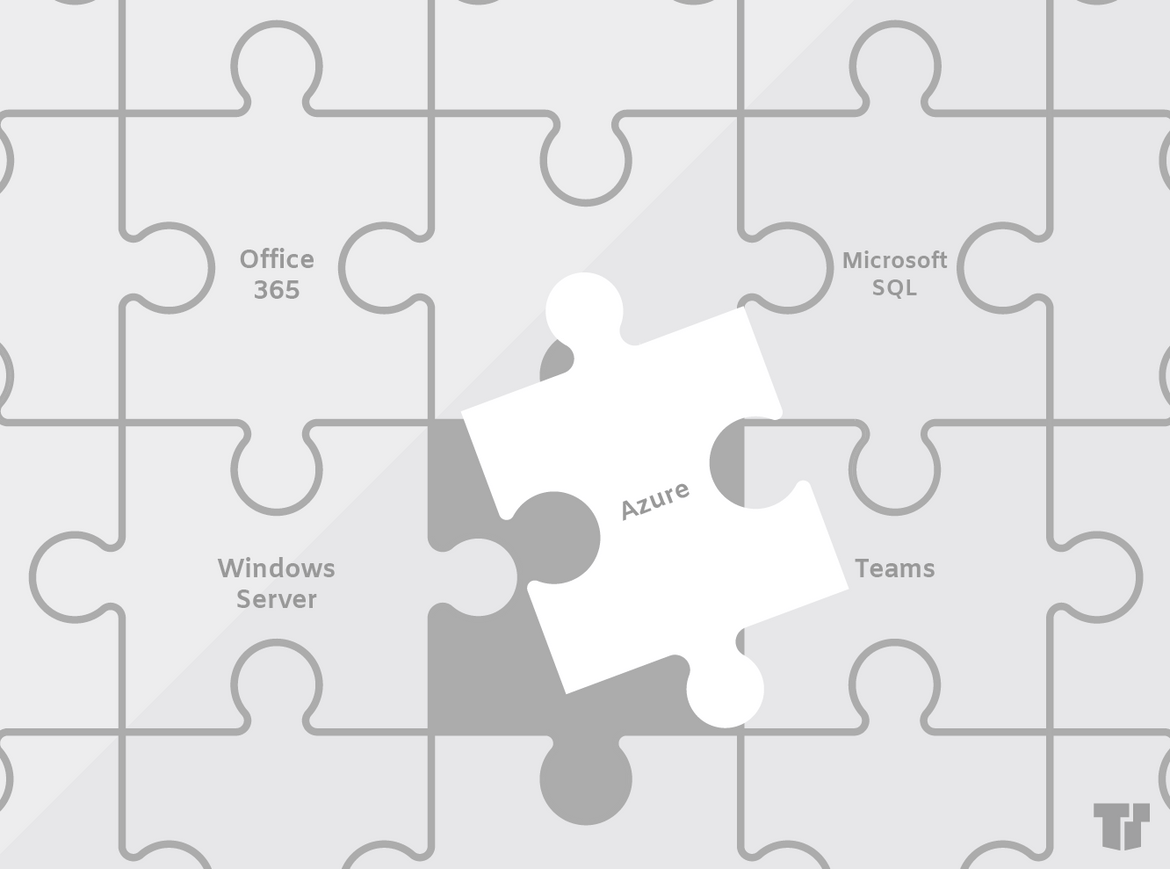 ---
Trusted Tech Team is an accredited Microsoft CSP Direct Bill Partner, carrying multiple Solutions Partner designations and the now-legacy Microsoft Gold Partner competency. Based in Irvine, California, we report trends affecting IT pros everywhere.
If your organization uses Microsoft 365 or Azure, you may be eligible to receive a complimentary savings report from a Trusted Tech Team Licensing Engineer. Click here to schedule a consultation with our team now to learn how much you can save today.
Subscribe to the Trusted Tech Team Blog
Get the latest posts delivered right to your inbox