Three Areas Where Azure will Surpass AWS in 2023
As the new year rings in, the cloud computing giants begin a new lap in their race to the top. With a 34% market share, Amazon Web Services (AWS) leads by a considerable margin, followed closely by Microsoft Azure at 21%. However, seeing as Microsoft Azure's market share has doubled in the last five years, it is conceivable that Azure will surpass AWS in 2023 – at least in some areas. Microsoft continues to make Azure a more attractive cloud solution to businesses using its decades-long market expertise. Below are the top three areas that will make businesses choose Microsoft Azure over AWS in 2023 and how businesses can influence who leads the race in cloud computing this year.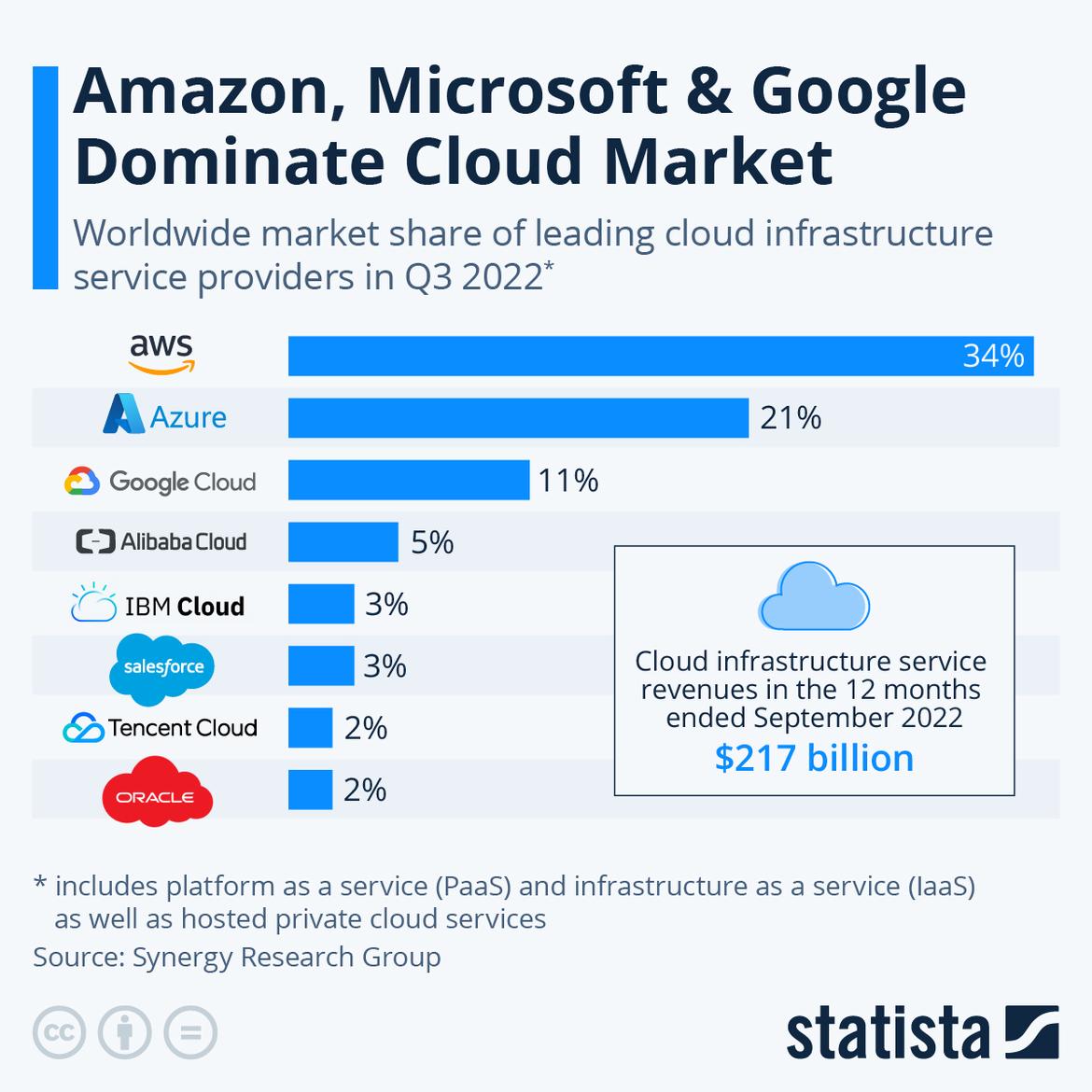 Price and Cost Savings
There is no doubt that cost is one of the primary factors that businesses consider when choosing a cloud solution. This is even more significant in 2023 since enterprises are bracing for economic headwinds. AWS offers an array of services that can help businesses substantially reduce their costs; however, Microsoft Azure also offers competitive pricing options. For example, "Azure Reserved Instances" provides an additional 10-20% savings on regular VM instances. Plus, it includes per-minute billing for customers who only need short-term resources. 
Flexibility
Both AWS and Azure offer flexibility when it comes to deploying services and applications across different environments. However, Azure provides more pre-built solutions than AWS does, meaning customers don't have to spend time building out new solutions from scratch or manually configuring settings for each application they want to deploy. That makes it significantly easier for companies to get up and running without additional hassle or hidden costs. Some of Azure's most in-demand solutions include Azure Development and Testing, Azure DevOps, Azure Mobile, and Azure Application and Data Modernization. 
Security
AWS and Azure come with a suite of high-grade security features such as identity and access management systems, encryption technologies, comprehensive threat detection solutions, and decisive measures against potential DDoS attacks. But the ultimate competitive edge that Azure has is its cross-platform capability to promptly synchronize with third-party security vendors such as Symantec and McAfee — enabling businesses to bolster their defenses without investing efforts in additional Armory or services. This merging benefit infers organizations with multiple levels of secure data no matter their size, area of business operation, or annual turnover.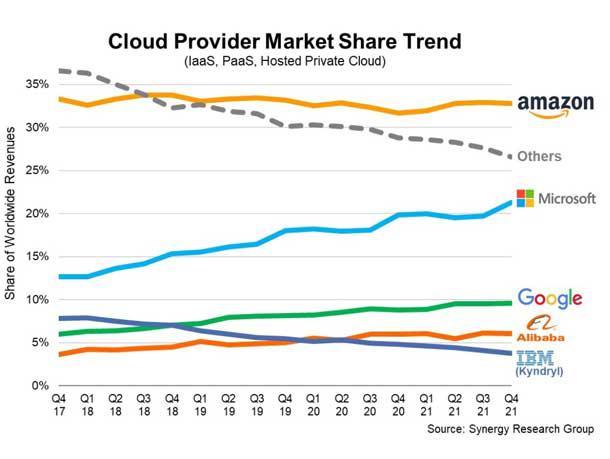 As we look ahead to 2023, it's clear that both Amazon Web Services and Microsoft Azure will remain two of the biggest providers in cloud computing. While AWS currently holds a more significant portion of the market share today, Microsoft Azure is quickly gaining ground due to its competitive pricing options, flexible solutions, and advanced security features. It remains to be seen which provider will ultimately come out on top next year, but either way, it looks like both companies will remain significant players in this rapidly growing industry for years to come!
---
Trusted Tech Team is an accredited Microsoft CSP Direct Bill Partner, carrying multiple Solutions Partner designations and the now-legacy Microsoft Gold Partner competency. Based in Irvine, California, we report trends affecting IT pros everywhere.
If your organization uses Microsoft 365 or Azure, you may be eligible to receive a complimentary savings report from a Trusted Tech Team Licensing Engineer. Click here to schedule a consultation with our team now to learn how much you can save today.
Subscribe to the Trusted Tech Team Blog
Get the latest posts delivered right to your inbox