Microsoft partners with Meta to bring Teams, Office, Windows, and Xbox to VR
"Microsoft is particularly excited about how the virtual and physical worlds are coming together. This new partnership brings Microsoft's popular productivity tools to Meta's virtual reality devices, giving people even more flexibility in how they collaborate and get work done." - Microsoft Chairman and CEO Satya Nadella (Meta Connect 2022 event).
Microsoft and Meta are joining forces to bring their biggest services, including Teams chat for business to Meta's Quest VR headsets in a win-win deal for both companies. This will be possible with help from Xbox Cloud Gaming on Quest headsets thanks in part to Microsoft's latest advances that allow users to interact seamlessly online. "People will be able to join a Teams meeting directly from Workrooms," Mark Zuckerberg explained. "We think that this cross-device, cross-screen experience will be the foundation of the virtual office of the future", Zuckerberg added.
Productivity patterns have shifted since the pandemic, with work no longer required to take place in a specific location. This shift is evident by Microsoft Teams' growth to 270 million monthly active users. Moreover, 50% of Millennials and Gen Z's envision doing some of their work in the metaverse in the next two years. These trends make the partnership with Meta a key strategic move to provide customers with more choice and security as they venture into the metaverse.
What's New on Meta Quest Devices
Mesh for Microsoft Teams 
First, the companies are adding Mesh for Microsoft Teams to Meta Quest devices. Mesh for Teams is designed to help people gather virtually on any device, including smartphones, laptops, and mixed reality. "Mesh for Teams builds on years of research and Microsoft Cloud innovation, from Azure Digital Twins to Dynamics 365 Remote Assist and Teams video meetings", stated Jeff Taper, President - Microsoft Collaborative Apps and Platforms in a Microsoft Blog.
Microsoft 365 Apps 
Microsoft 365 apps will also be available on Meta Quest devices, so people can use apps like Word, Excel, PowerPoint, Outlook, and SharePoint within VR. In the future, Windows 365 will likewise be available on Meta Quest devices. This will let people stream a Windows Cloud PC that includes their personalized apps, content, and settings.
Additionally, Microsoft Intune and Azure Active Directory will support Meta Quest Pro and Meta Quest 2. This will empower IT administrators to provision these devices for users with a Quest for Business subscription from Meta, with the assurance that the security and management options from PCs and mobile devices will hold in VR.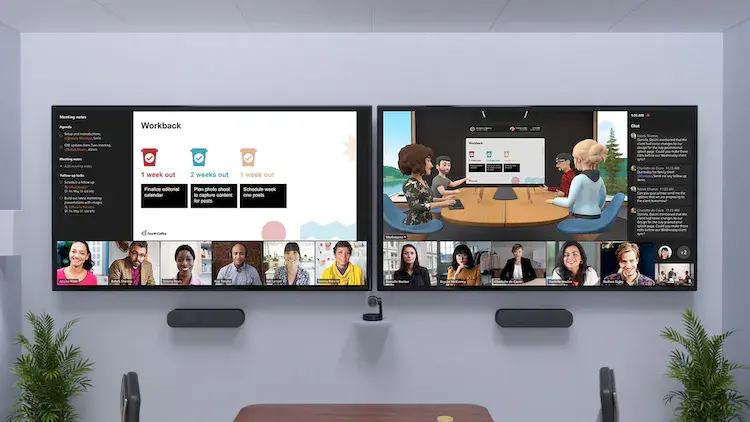 Xbox Cloud Gaming 
Lastly, Microsoft and Meta are working on bringing Xbox Cloud Gaming to the Meta Quest Store. This will let gamers stream hundreds of Xbox games to phones, tablets, PCs, select smart TVs, and the Meta Quest platform.
"This partnership complements our commitment to HoloLens, and we are excited to continue evolving our mixed-reality devices roadmap, leading with our cloud-first approach, and with Windows and Microsoft 365 at the fore" – Jeff Taper, President - Microsoft Collaborative Apps and Platforms.
---
Trusted Tech Team is an accredited Microsoft CSP Direct Bill Partner, carrying multiple Solutions Partner designations and the now-legacy Microsoft Gold Partner competency. Based in Irvine, California, we report trends affecting IT pros everywhere.
If your organization uses Microsoft 365 or Azure, you may be eligible to receive a complimentary savings report from a Trusted Tech Team Licensing Engineer. Click here to schedule a consultation with our team now to learn how much you can save today.
Subscribe to the Trusted Tech Team Blog
Get the latest posts delivered right to your inbox