The next iteration of everyone's favorite tiny computer has finally arrived!
It's been nearly four years since the release of the first Raspi 3 variant, but our patience will be greatly rewarded. At first glance, the Raspberry Pi 4 shares a strikingly similar aesthetic to its predecessor. A closer look reveals some exciting new amendments that stacks up to some of today's daily driver PCs.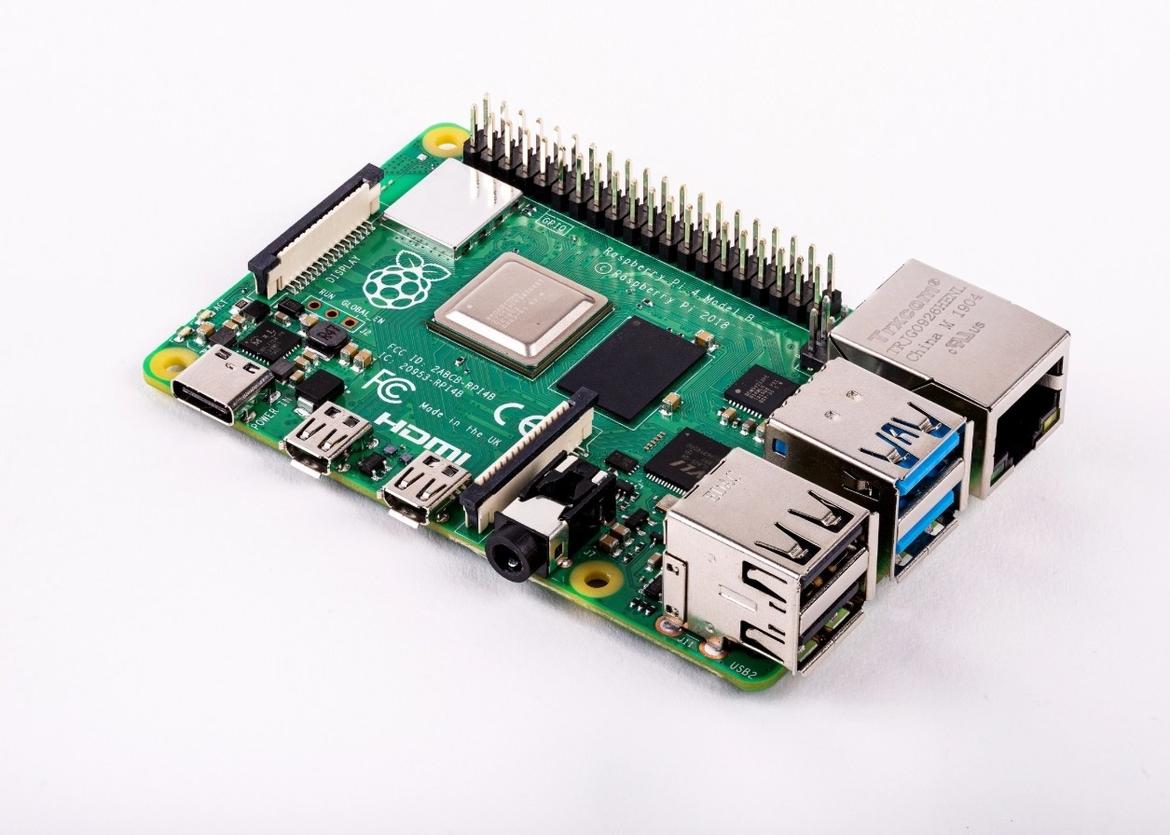 What's New?
The most enticing feature of the next generation Pi is its scalability. With the option to beef up to 4GB of RAM and native 4K video support, this tiny terror will be a force to be reckoned with. Here is a full spec layout of upgrades from the Raspberry Pi 3 B+:
1.5GHz Quad-core 64-bit ARM CPU (previously 1.4GHz)
1GB, 2GB, or 4GB DDR4 options (previously only 1GB)
Two Micro HDMI ports that support two 4K monitors @ 30fps, or a single 4K monitor @ 60fps (previously 1x Full-size HDMI 1080p @ 30fps)
2x USB 3.0 ports + 2x USB 2.0 ports (previously 4x USB 2.0)
Full-throughput Gigabit Ethernet (previously throttled by USB 2.0)
Bluetooth 5.0 support (previously 4.2)
MicroSD speeds up to 50 Mbps (previously 25 Mbps)
The Raspberry Pi 4 is available now in 1GB, 2GB, and 4GB flavors ($35, $45, $55, respectively). There are a multitude of reasons to consider picking up a Raspberry Pi. Whether you are looking to accustom yourself with Linux, or are just looking for an affordable computing solution, chances are there's a slice of Pi for you.
---
Trusted Tech Team is an accredited Microsoft CSP Direct Bill Partner, carrying multiple Solutions Partner designations and the now-legacy Microsoft Gold Partner competency. Based in Irvine, California, we report trends affecting IT pros everywhere.
If your organization uses Microsoft 365 or Azure, you may be eligible to receive a complimentary savings report from a Trusted Tech Team Licensing Engineer. Click here to schedule a consultation with our team now to learn how much you can save today.
Subscribe to the Trusted Tech Team Blog
Get the latest posts delivered right to your inbox