Google's Most Elusive Release
For over two years, a group of engineers within Google has been working on software that they hope will eventually replace Android, the world's dominant mobile operating system. The project has become one of the tech world's hardest secrets to keep under wraps: Google Fuchsia. According to Google, the interface is aimed at modern phones and modern personal computers. Though the project is still a distant dream with tons of work to be put in before a release, here's what we know so far.
What is it?
An Android-meets-Chrome, multi-device operating system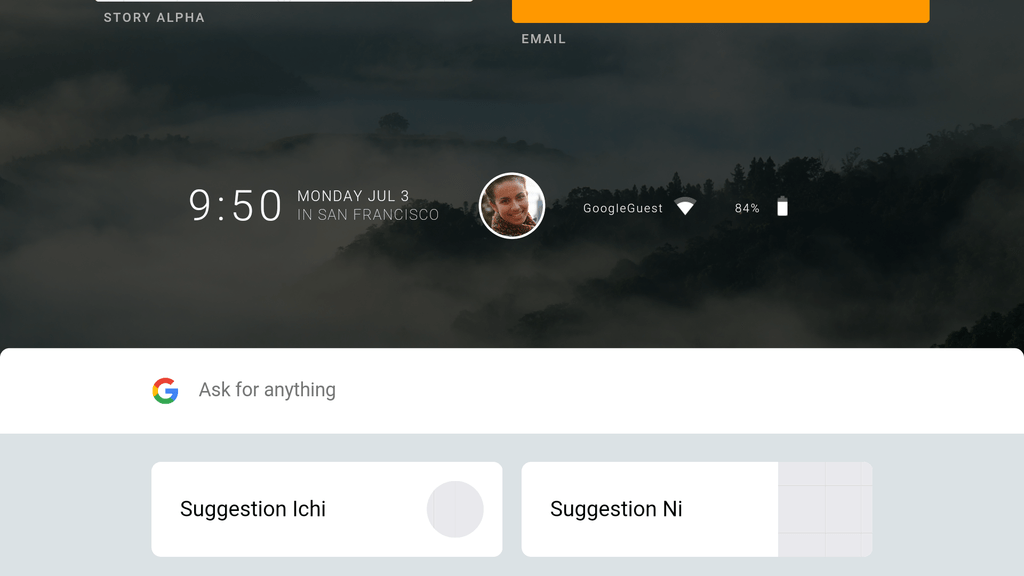 Fuchsia is an attempt to unite the entire Google ecosphere under a single operating system. The hope is for Fuchsia to run on smartphones, smart speakers, laptops, and anything that could possibly fit under Google's tech umbrella. Fuchsia seems designed to accommodate the Google Assistant across any smart device, making a seamless transition from one device to another.
Fuchsia is different from Android and Chrome OS in that it's not based on Linux. Instead, Fuchsia uses a kernel known as Zircon and is designed to be consistently upgradeable. This makes the interface safe from applications accessing it constantly, adding an extra layer of security and eliminating situations in which apps are rendered incompatible with OS updates.
The entirety of Fuchsia OS is comprised of two distinct user interfaces, a phone-centric one codenamed Armadillo and a traditional desktop UI known as Capybara. As seen in early demonstrations, Armadillo drops the app drawer and shortcuts model for a combined view of Recent Apps, Quick Settings, and your Google Feed. Capybara is still very much a work-in-progress, with only a taskbar containing the time, a placeholder for quick settings, and something reminiscent of a start button.
What Can We Expect?
Fuchsia's user interface and apps are written with Flutter, a software development kit allowing cross-platform development abilities for Fuchsia, Android, and iOS.
Fuchsia is being developed with voice interaction at its core. The design is flexible, as it adjusts to multiple screen sizes in order to cater to any new or future products Google may spread to.
Fuchsia will have a more robust set of security features than Android, with encrypted user keys being built into the software to tighten security.
Fuchsia is focused on a cards-based interface where every app opened appears inside one of these cards. This orients the user around tasks at hand rather than apps.
As rumors surrounding Fuchsia continue to fly, we will have to wait another 3-5 years at least before any kind of release, if it happens at all.
Be sure to check out Ars Technica launching Google Fuchsia OS on the Pixelbook.
---
Trusted Tech Team is an accredited Microsoft CSP Direct Bill Partner, carrying multiple Solutions Partner designations and the now-legacy Microsoft Gold Partner competency. Based in Irvine, California, we report trends affecting IT pros everywhere.
If your organization uses Microsoft 365 or Azure, you may be eligible to receive a complimentary savings report from a Trusted Tech Team Licensing Engineer. Click here to schedule a consultation with our team now to learn how much you can save today.
Subscribe to the Trusted Tech Team Blog
Get the latest posts delivered right to your inbox