Inside Google Pay: The Evolution and Release of Google's Newest App
It's no secret that Google has been planning to unite all of its different payment tools under the name "Google Pay" for quite some time.
With the launch of Google Pay, Google is rolling out an update to Android Pay and introducing new functionalities that the company hopes will make its payment service rise above and beyond in stores and online.
Google Pay plans to take over as the fast, simple way to pay in millions of places including online, in stores, and more. It brings together everything needed at checkout and keeps user information safe and secure.
Google Pay follows several failed attempts by Google to launch a widespread payment platform. The company launched Google Wallet several years ago before folding and re-launching it as Android Pay.
This latest version, however, combines features from both; including the ability to pay at checkout counters with a smartphone and to use apps without entering payment information. There is also an option to scan into transit systems in select cities, which will only continue to grow.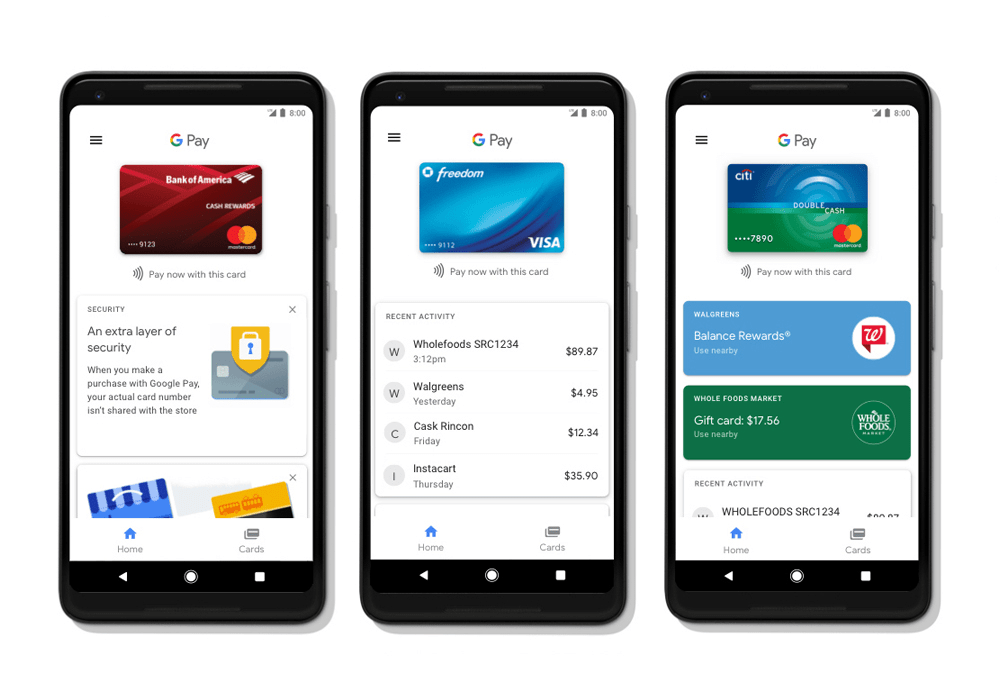 Google Pay is sorted into two halves:
Home tab displays recent payment activity, nearby local offers and stores, and other information using Google's card-style interface
Cards tab is where all individual credit, debit, reward, and gift cards live.
Google Pay will soon be making its way into all Google products, including Chrome and Assistant; and like Android Pay before it, users can have cards and payment information stored in Google Pay, across a wide variety of apps and websites, when using Chrome or an Android device.
Google plans for future users, in the United States and the UK, to be able to send money to one another using Google Pay Send, a feature that will compete with similar services offered through Apple Pay, Facebook Messenger, PayPal and Venmo.
Within a short time, it will become apparent if Google succeeds against the other cash-free payment systems already on the market.
---
Trusted Tech Team is an accredited Microsoft CSP Direct Bill Partner, carrying multiple Solutions Partner designations and the now-legacy Microsoft Gold Partner competency. Based in Irvine, California, we report trends affecting IT pros everywhere.
If your organization uses Microsoft 365 or Azure, you may be eligible to receive a complimentary savings report from a Trusted Tech Team Licensing Engineer. Click here to schedule a consultation with our team now to learn how much you can save today.
Subscribe to the Trusted Tech Team Blog
Get the latest posts delivered right to your inbox